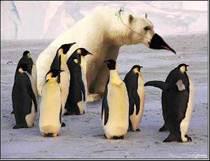 If It's Obvious..It's Obviously Wrong
-Will the ever elusive crash ever materialize?
With all the negative headlines, investors are stumped as to why the stock market has not only not crashed yet, but continues to drift higher, albeit very narrowly. This is clearly the most unloved rally I've ever seen in my 28 years in the business. This is evident through the Lipper Fund Flow Report, which shows investors fleeing stocks and rushing to bonds. Take a gander at the inflow and outflow of funds, including ETFs below:
Week of 8/15/12: Stocks -8.1 $ Billion, Bonds +6 $ Billion
Week of 8/8/12: Stocks -4.3 $ Billion, Bonds +8.6 $ Billion
Month of June: Stocks -4.9 $ Billion, Bonds +275 $ Billion
2nd Quarter: Stocks -15.2 $ Billion, Bonds +91 $ Billion
Although the major market indexes have gained almost 10% from their lows, most stocks have been left far behind. Even with the indexes not far from their highs, we still have 30% of stocks down over 20% from their highs, and over 20% down almost 40%! Clearly, there is a tale of two markets.
The following table measures the eight rallies of 10% or more, following a fall of greater than -5% during the current bull market:
| | | |
| --- | --- | --- |
| Rally # | Dates | # of Market Days to achieve a 10% Gain |
| #1 | 3/9 - 3/12/2009 | 3 |
| #2 | 7/10 - 7/23/2009 | 9 |
| #3 | 2/8 - 3/17/2010 | 26 |
| #4 | 7/2 - 8/2/2010 | 20 |
| #5 | 8/26 - 10/5/2010 | 27 |
| #5 | 10/3 - 10/14/2011 | 9 |
| #7 | 11/25/2011 - 1/3/2012 | 25 |
| #8 | 6/1 - 8/10/2012 | 49 |
Normally it only takes 17 days for the market to jump 10% off its low. The two month rally took 49 market days, almost 3 times longer than average, and almost 2 times longer than the previous longest rally. Although slow and steady here may win the race, time is a factor, especially when months or even years worth of gains can evaporate in a matter of days.
What typically hammers stocks is a really bad negative "surprise". The market has discounted a lot of bad news which will cause the element of surprise to arise if things turn out to be better than forecasted. Markets move higher after a crisis has been discounted, and start going up well before the problem has been solved. Too often investors stay out of markets until the problem is resolved, which is way too late. So why does the average investor continue to liquidate stocks and buy bonds? The world looks like crap. Europe looks worse every day, our economy is treading water at best, and the fiscal cliff is a clear and present danger. Investors are rightly scared to death. The big question is whether there is another "surprise" awaiting us and when?
Clearly the answer is a resounding, "YES". When this credit bubble bursts, it's going to be butt ugly…2008 and 1929 ugly. However, it's going to take a little while, longer than most people think it should, which will make people complacent and thus provide the big "surprise". That said, we're still looking at weeks and months, not years.
Right now there are 5 big issues that will keep the market from crashing for now:
Fed policy is accommodating - not just in the U.S., but world banks are printing like it's going out of style (which it soon will be). With so much liquidity and rates at 0% investors need to put their money somewhere. Just don't be the last one out the door.
No Inflation - not what the Fed considers inflation anyway. The demographics of our aging population will keep inflation at bay for several more years. See Facing Goliath - How to Triumph in the Dangerous Market Ahead.
Corporate earnings are still growing. The tremendous liquidity and low rates are making up for the lack of consumer demand, for now. When stocks start to disappoint, head for the hills.
The promise of further stimulus and QE3 if necessary - The market expects this from the Fed in the next months to come, but it will not happen. This will cause a selloff. However, they will promise it, if necessary, which will keep the drop at bay.
Negative Investors Sentiment - People are selling stocks and buying bonds like crazy. Crashes don't happen when everybody is negative.
Investor Strategy
Many people have been sitting on the sidelines for the last 4 years. You still have to invest your money somewhere or you're taking more risk than the stock market because you are guaranteed a loss after inflation and taxes. There are plenty of ways to make money in this market and in the dangerous market ahead, but the key is to be tactical, not buy-and-hold, to do it without all the risk, and have a professional exit strategy.
A QE3 from the Fed in September, which I do not expect, will strongly move the market higher, especially growth stocks and particularly commodities. Believers in QE3 sooner rather than later should buy metal stocks such as Goldcorp. (NYSE:GG), Barrick Gold Corp (NYSE:ABX), SPDR Gold Shares (NYSEARCA:GLD), Power Shares Double Gold (NYSEARCA:DGP), Market Vectors Gold Miners ETF (NYSEARCA:GDX), Newmont Mining Corp. (NYSE:NEM), Freeport-McMoRan Copper & Gold Inc. (NYSE:FCX), PowerShares DB Gold Double Long (NYSE:ETN) for the not so faint of heart, plus Silver Wheaton Corp. (SLW) and ProShares Ultra Silver (NYSEARCA:AGQ) and Fortuna Silver Mines (NYSE:FSM).
In addition to the commodities, aggressive stocks will fare well, such as S&P 500 (NYSEARCA:SPY), SPDR Select Sector Fund - Financial (NYSEARCA:XLF), iShares MSCI Emerging Index Fund (NYSEARCA:EEM), Emerging Markets Consumer ETF (NYSEARCA:ECON), Brazil (NYSEARCA:EWZ), PowerShares QQQ Trust, Series 1 ("QQQ"), iShares Russell 2000 (NYSEARCA:IWM) and iShares FTSE China 25 Index Fund (NYSEARCA:FXI). However, be prepared to cover these shorts and go long on these same stocks once the election is decided.
If you do not believe we will get more stimulus this month, hedge your portfolio for a 3-5% correction with (NYSEARCA:EUO), (NYSEARCA:UUP), (NYSEARCA:EPV), (NYSEARCA:SH) and (BGZ) to play the downside of the market and Europe.
Disclosure: I have no positions in any stocks mentioned, and no plans to initiate any positions within the next 72 hours. I wrote this article myself, and it expresses my own opinions. I am not receiving compensation for it. I have no business relationship with any company whose stock is mentioned in this article.