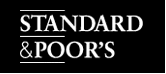 Despite tough economic conditions and rising default rates, Standard & Poor's sees a robust outlook for corporate debt issuance, at least in the investment grade sector.
Amid a stumble in the U.S. economy, unprecedented commodity-price pressure and a lender community still skittish after the turmoil seen throughout the credit markets, it may seem logical to prepare an epitaph for corporate debt issuance. Standard & Poor's Ratings Services' review of various industries and sectors suggests otherwise.
"Granted that corporate defaults are creeping higher as the days of cheap and easy money have disappeared—at least for now—and speculative-grade borrowers face a tough row to hoe … but for borrowers that have maintained investment-grade credit ratings, the story is quite different," S&P says in If You Think U.S. Corporate debt Issuance is Dead, Think Again.
Through June, investors had snapped up almost $477 billion in investment-grade corporate bonds in the U.S. And while that's less than the $550 billion in the first half of 2007, the decline isn't nearly as stark as we've seen in the speculative-grade market, where issuance has been only about a third of the $100 billion in the first half of last year.
S&P expects this flight to quality to persist through at least the end of the year, given itsforecast that a recession in the U.S. will likely be at its worst in early 2009. At the same time, past credit cycles have shown that after a period of risk-aversion, investors return to form.
…a survey of Standard & Poor's analysts shows that the markets can expect robust investment-grade issuance, with record borrowing in some sectors likely.
By contrast, the junk bond sector continues to struggle, S &P says in its latest monthly report on default rates.
Through July 14, 2008, 42 companies have defaulted on speculative grade bonds, affecting debt worth $33.6 billion. This already surpassed the 22 defaults recorded in all of 2007 and 30 defaults in 2006.
Of the 42 defaults, 41 are domiciled in the U.S., and one is from Canada. The U.S. also leads in the number of weakest links—entities that are closest to the default threshold—with 118 (81%) of the 145 entities.
Through the first half of 2008, defaults have increased significantly in the U.S. but remain scarce elsewhere. The 12-month trailing global corporate speculative-grade bond default rate declined marginally to 1.44% in June from 1.45% in May, remaining below its long-term (1981-2007) average of 4.35% for 53 consecutive months.
The U.S. speculative-grade default rate continued to increase, reaching 1.92% in June from 1.89% in May and a 25-year low of 0.97% at the end of 2007. The Europe default rate declined to zero, as there have been no publicly rated defaults in the last 12 months. The emerging markets default rate held steady at 0.17% for the fourth consecutive month.
By sector, media and entertainment, consumer products, and retail/restaurants continue to be the most vulnerable, with the highest concentrations of weakest links for the 13th consecutive month. In 2008, 19 of the 42 defaults recorded were from these three sectors.