If you have read my previous articles, you know that I love literature as well as the lessons it holds for investors. In one of my first articles, I wrote about what investors can learn from George Orwell's Animal Farm. In the follow-up article, I talked about Rudyard Kipling's If. For this article, I'd like to talk to you about what investors can learn from reading the work of one of the most important modern science fiction writers: William Gibson.
I can already see your incredulous looks. Can we actually invest based on science fiction? Well, before we get to that, let's start by looking at how science fiction is already influencing some prominent technology companies.
How Technology Companies Use Science Fiction
All successful companies must have vision for the future. For technology companies in particular, this vision is often shaped by science fiction. Google's (NASDAQ:GOOG) executive chairman, Eric Schmidt, recently acknowledged the effects of science fiction on present and future technology in his opening speech at CeBIT 2012.
Intel (NASDAQ:INTC) employs a futurist, Brian David Johnson, who also happens to be a science fiction author, to help the company set a vision for the next 10-15 years. He is also in charge of a program called the Tomorrow Project, which is designed to encourage "superstars, science fiction authors, and scientists [to] discuss their visions for the world that's coming and the world they'd like to build." Johnson is quoted as saying, "science fiction gives us the language so that we can have a conversation about the future."
William Gibson
William Gibson's most famous work is Neuromancer. Among many other things, he is credited with creating the term "cyberspace," which he describes as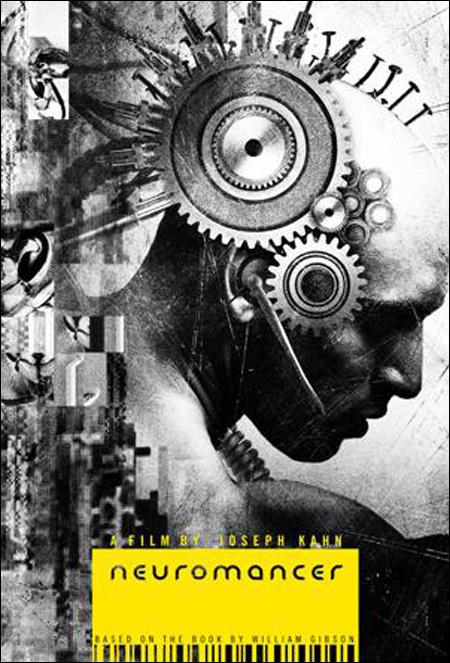 "A consensual hallucination experienced daily by billions... A graphic representation of data abstracted from the banks of every computer in the human system." The novel was also a major inspiration behind the Matrix Trilogy of movies. In Neuromancer, the characters "jack in" (a physical connection through their nervous system) to cyberspace, which is virtual world that they visit. Characters can become so involved in cyberspace that they become consumed with it. Although Neuromancer was published in 1984 and the precursor to the Internet was created earlier through phone lines, the classic debate has been whether the modern Internet was created with this book in mind or if it naturally evolved to be like the book.
Even without direct (plugged in) access to the brain, we see people becoming addicted to games and the virtual world. We have all read stories of how enthralled people become with Activision's (NASDAQ:ATVI) World of Warcraft, etc. We are increasingly seeing that people are choosing to spend more of their time in the virtual world than in the real one.
Why wouldn't they? In video games, you are rewarded frequently and you get as many "do-overs" as you want. On the Internet, you are flooded with unending streams of individualized entertainment. Both of these virtual realities make it too easy to forget about an actual reality that can become so much less fulfilling.
Visual Immersion
While most of us are not yet directly connecting our brains to the Internet, Google is currently developing augmented reality glasses. The venture is called Project Glass, and it is expected to be available to consumers in 2014.
The following promotional video is a great introduction and shows some of Google's goals for the device.
Google plans for Glass to eventually:
Accept voice commands.
Incorporate visual search.
Integrate with other Google apps: Plus/hangout, Gmail, Maps, etc.
Steve Lee, Product Manager for Project Glass, has said that one of their goals is about "keeping people in the moment." The device potentially creates a more seamless integration with the Internet that is less obtrusive than a cell phone can be. So, you won't have to constantly put life on hold to check your phone for status updates, messages, etc.
Additionally, due to recent patent approvals, there are now rumors that Apple (NASDAQ:AAPL) also plans to develop its own headset with visual display, but the company has not officially commented on the project.
Seeing the Future
Kind of scary, right? This might be closer than you think. In his blog post, Dan Seider, explains how DARPA is working with Innovega to develop augmented reality contact lenses (Innovega is a private company with no investment information given on its website).
Also, check out this other video about how augmented reality will eventually include all of the senses, not just sight.
For further information on augmented reality, check out my two favorite sources:
Physical Immersion
Where Project Glass is about visual immersion and interaction, Microsoft's (NASDAQ:MSFT) Kinect is about physical immersion and interaction. Kinect currently can be purchased for $136 and works as an add-on to the XBOX 360.
The Kinect:
Can scan surfaces, recognize faces, and sense movement.
Allows you to interact in a more physical way with your games/ virtual world.
A Leap Forward
The Leap, expected to be available in February 2013, seems to be the latest, most advanced consumer tool for motion-sensing and interaction. You can preorder one for $70. Leap Motion is a private company with investments from such prestigious names as: Andreessen Horowitz, Highland Capital, Founders Fund, etc.
Touching the Future
On Aug. 21, Google was granted a patent for a "smart glove" that brings to mind the controls that were seen in Minority Report (movie). It is only speculation at this point, but if paired together with Glass, you have unlimited possibilities.
Investment Takeaway
The two main, publicly-traded companies that we talked about are Google and Microsoft. We talked about their products and plans, but are they good investments?
Google has always seemed to be every geek's dream company for their wide range of products and cool investments. However, this is also one of the factors that has kept me from investing in them. Their focus has been fractured: It has seemed like their company has A.D.H.D., buying any bright and shiny object that catches their fancy. Recently, they have begun an effort to refocus, and while I am still not convinced, they are now on my watch list.
Microsoft is a company that I am more interested in for an investment (as noted above, I usually invest in stocks with growing dividends). Microsoft is a tech dinosaur that has withstood the bursting of the tech bubble, the financial crisis in 2008, and loss of dominance to Apple, all the while showing an ability to reinvent itself in profitable ways. The stock sits at a P/E of 15.4 with a P/FCF of 11.25. Dividend yield is 2.6% with a payout ratio of 39.58%. While they are not the fastest growing company, they do have a great balance sheet and continue to reward shareholders with regular dividend increases (5 year DGR is 13.5%). I have decided that if I am going to open a position, I will wait for a pullback, or until some of the hype settles in regards to Windows 8.
Conclusion
So, as we have seen, science fiction gives us the language to speak about the present and the future. It also gives us clues about which technologies and, therefore, companies should be on our watch list. This does not make their stock an automatic buy, but is a good place to begin further research.
I hope you have enjoyed this "consensual hallucination," which is, what I hope to be, just the first in a series of articles on science fiction investing. Please join me in the future!
Disclosure: I am long INTC. I wrote this article myself, and it expresses my own opinions. I am not receiving compensation for it (other than from Seeking Alpha). I have no business relationship with any company whose stock is mentioned in this article.