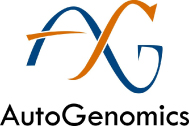 Mmmmm. I love a hot IPO market.
I especially love an integrated diagnostic testing systems company.
AutoGenomics announced it has filed an S-1 with the SEC. The price and number of shares have not yet been determined.
The company is based in Carlsbad and according to the S-1, has developed the first automated, microarray based multiplexing diagnostic platform that can be used to assess disease signatures with novel genomic and proteomic markers in the area of genetic disorders, infectious disease, cancer and pharmacogenetics.
From what I can tell, they have a printer-type business model (give away the box, sell the reagent/supplies).
Anyone familiar with diagnostics want to weigh in?
Strait From the S-1 (tasty snippets):
We design, develop, manufacture and market a fully integrated molecular diagnostics system called the INFINITI™ that automates the discrete processes of genetic testing performed by clinical laboratories.
Our leading offerings include: (i) tests designed to identify mutations in patients that may cause an increased sensitivity to Warfarin, marketed as Coumadin, the most-prescribed anticoagulant for thromboembolic therapy in North America and Europe; (ii) primary screening and genotyping (risk profiling) tests for Human Papillomavirus [HPV], the primary cause of cervical cancer; (iii) a test designed to identify genetic mutations associated with an increased risk of developing cystic fibrosis, an inherited chronic disease that affects the lungs and digestive system; and (iv) a test designed to identify variants of CYP450 2D6, a gene estimated to be involved in the metabolism of as many as 20% of commonly prescribed drugs, and which is used to guide appropriate therapies.
We received 510(k) clearance from the U.S. Food and Drug Administration (FDA) in February 2007 for commercial sale of the INFINITI™ Analyzer. In addition, we have received 510(k) clearance for four of our tests, specifically a test for Warfarin sensitivity and our Factor II, Factor V and Factor II-V panel tests, which aid in the determination of an individual's risk for the development of blood clots. We have also submitted notifications for 510(k) clearance to the FDA for two additional tests and intend to pursue clearance or approval as required by the FDA for our other tests.
Kalorama Information, an independent market research firm, estimated that the U.S. molecular diagnostics market was $3.2 billion in 2007. Kalorama Information also has estimated that this market will grow from $3.2 billion to $5.4 billion between 2007 and 2012, which represents a compound annual growth rate of 11%.