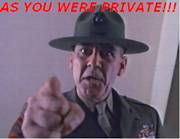 As in, "get back where you belong!" If you were ever in military service, especially many years ago, you had the delightful Sgt. Hartman experience. But, you can't shake the dude since he's now doing business as Mr. Market and he's as mean as ever, just ask Merrill Lynch (MER)!

Volume was lighter than average but let's remember it's was Monday in the middle of the summer. [Pssst! I think Yahoo Finance actually had the numbers right yesterday. Perhaps our undercover agents have finally helped them see the light!]

click to enlarge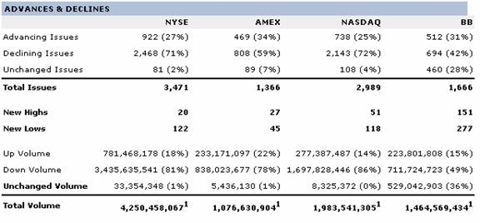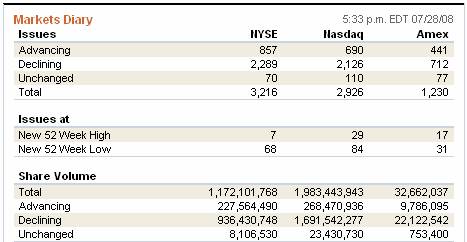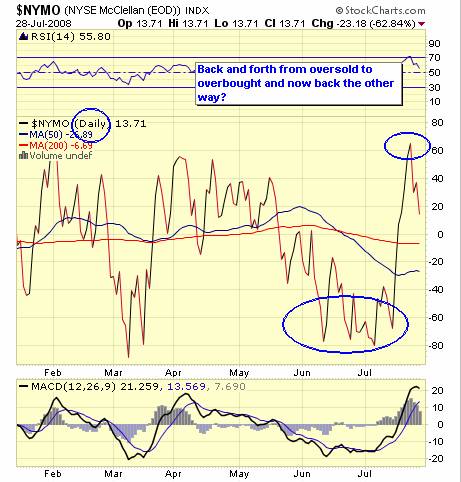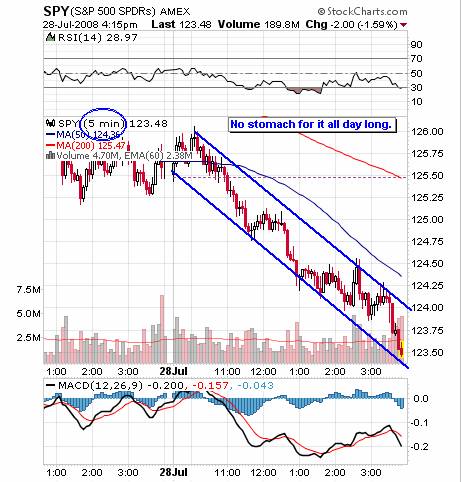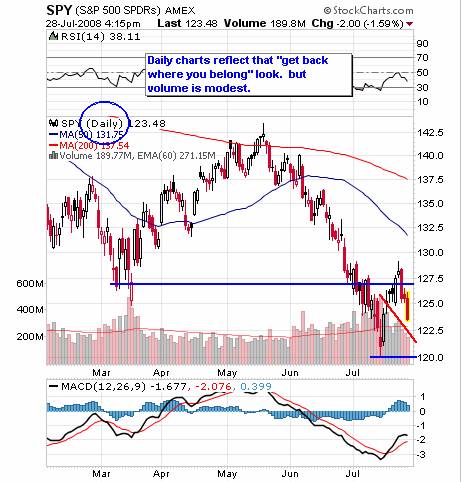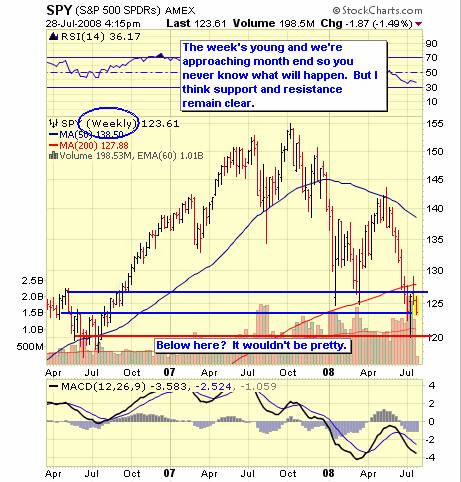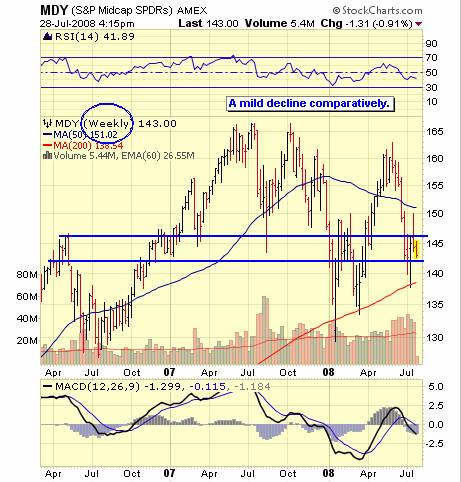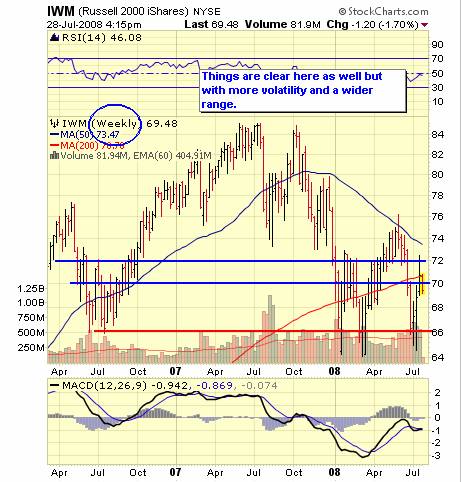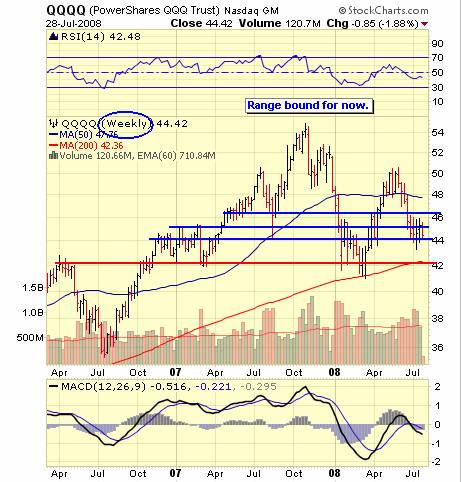 Meanwhile we'll revisit the ICU and see how the problem patients are doing. By the way, Paulson has introduced some new packaging products for the mortgage market that he hopes will kick-start the process as outlined here. No one will ever be able to say that Paulson and Bernanke haven't tried hard but they've been dealt a bad hand. You can repackage this mortgage stuff and put a pretty bow on it but it will still be $#!%.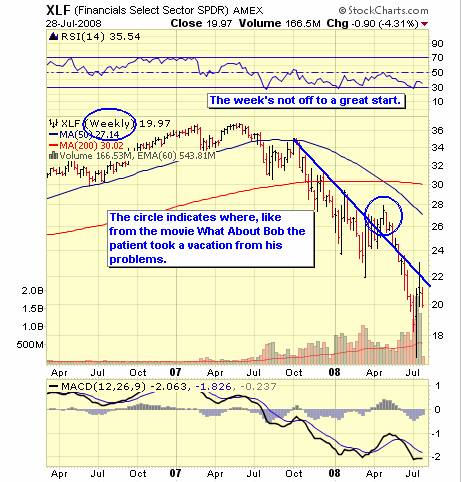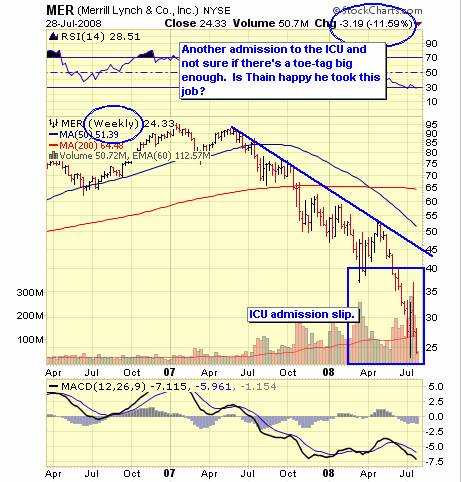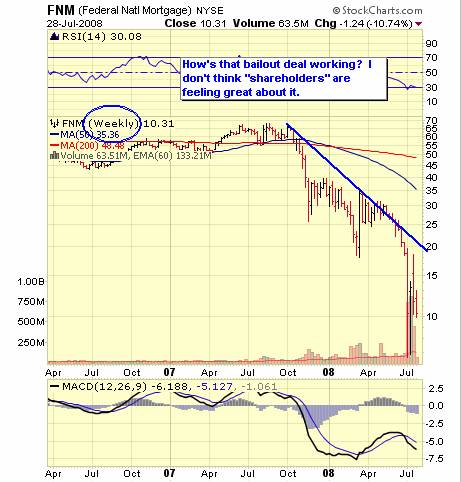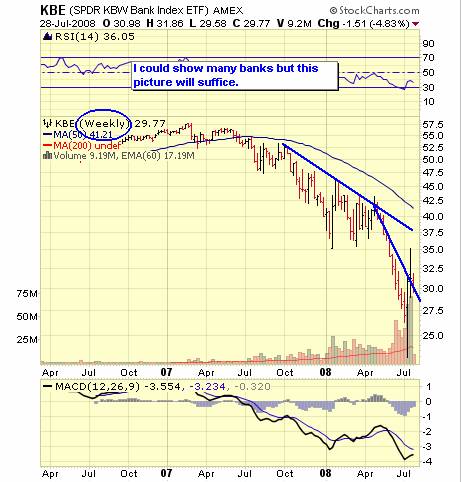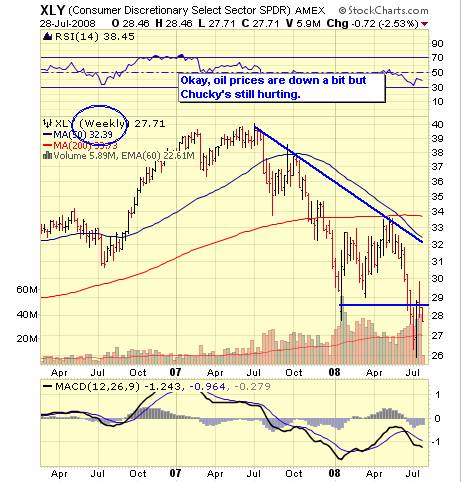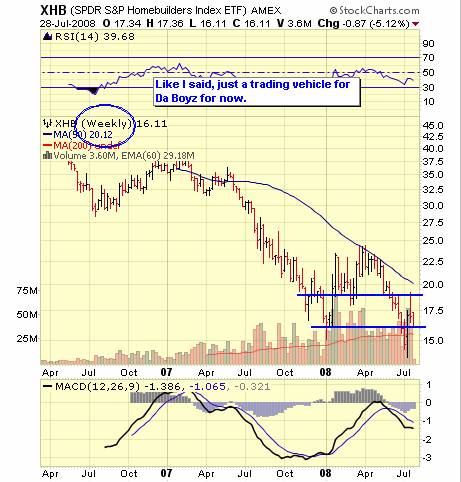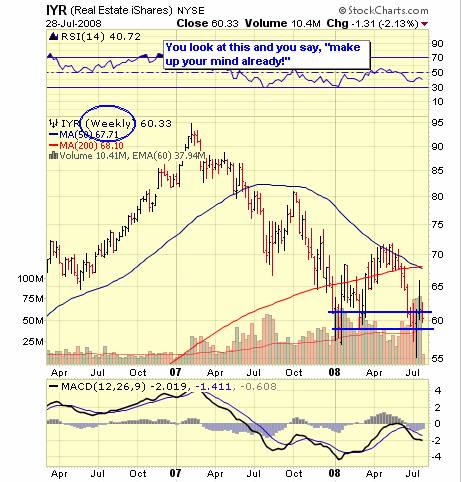 Other US market sectors are as follow selectively.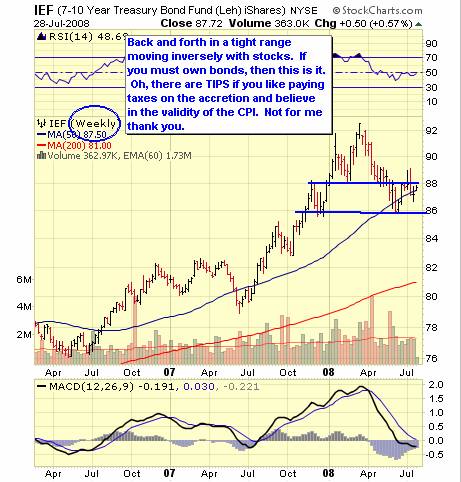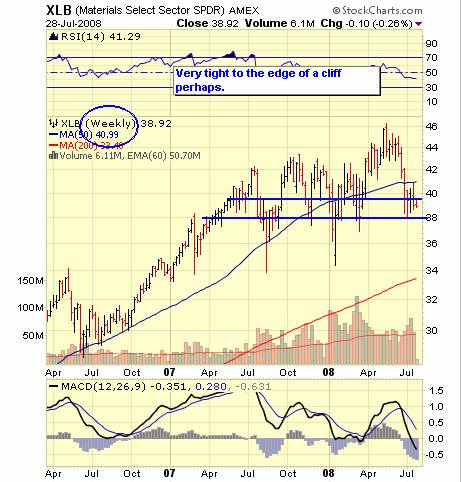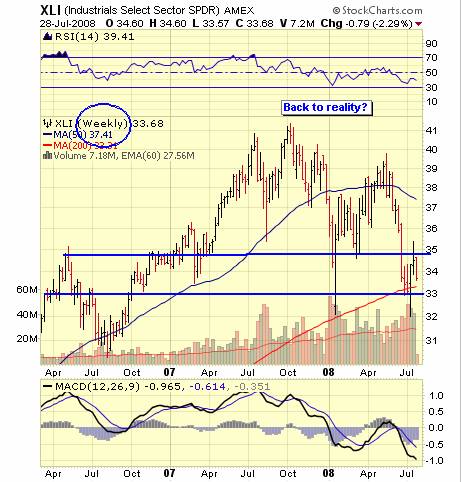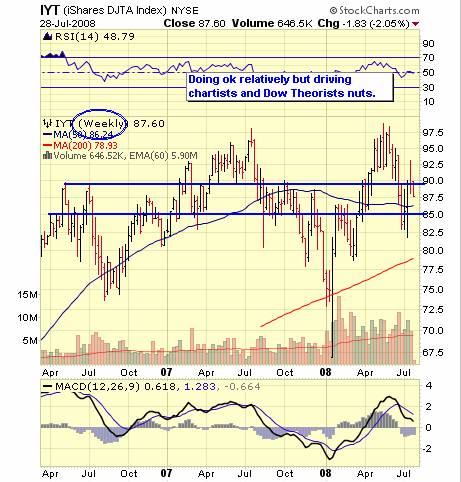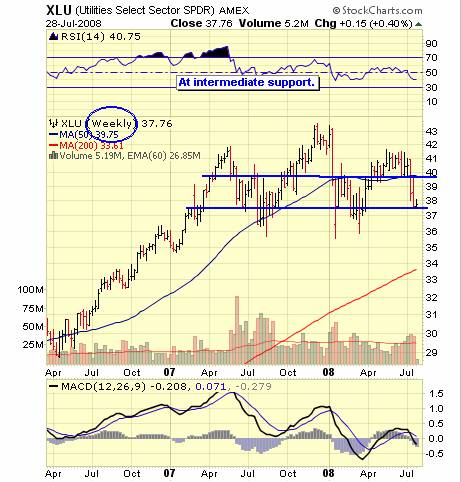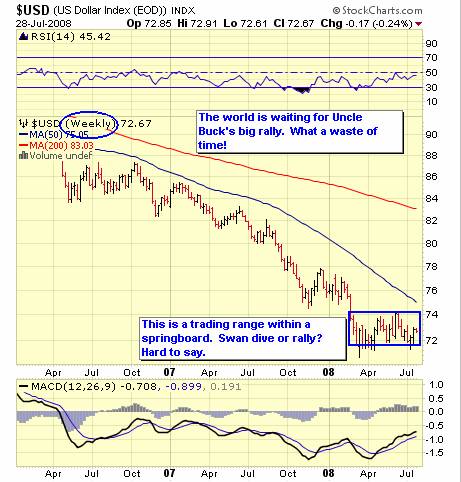 Go to page 2 - Commodities, Emerging Markets >>

Comment on this article >>