With natural gas (NYSEARCA:UNG) and oil (NYSEARCA:USO) pulling back from recent highs, energy names have also corrected. That being said, maybe now is the time to look for some gems. Canadian Superior (SNG) and Challenger Energy (CHQ) are my favorite energy plays right now. Traders in our forum have heard me discuss the prospects of these two companies for over two months. The next step was to wait for the correct timing in regards to its "Bounty" well findings due around August 15th. Other factors such as stabilizing sentiment on the energy sector and daily technicals were also important factors. The fundamentals of both companies have not changed. Here is the background and my bullish case for both of them.
SNG is a $600 million Calgary, Canada-based exploration company. CHQ is a $125 million Calgary-based E&P energy company. SNG has operations in Western Canada and off the coasts of Nova Scotia and Trinidad & Tobago. Trinidad & Tobago is the largest supplier of LNG to the US. Trinidad is also Latin America's second-largest energy producer after Venezuela.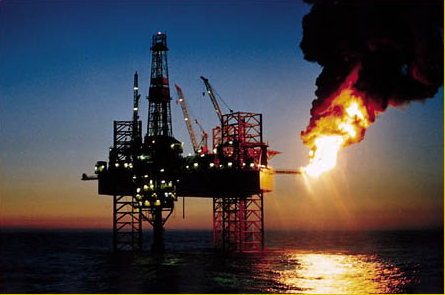 Trinidad & Tobago is seeking to become a developed nation by 2020 and has been partnering up with energy companies for the exploration of LNG, NG, and oil off its coast, in order to finance its planned modernization. SNG has recently made major discoveries off the coast of T&T at the "Victory" well which is estimated to contain 1.1 TRILLION cubic feet of natural gas as well as 3.7 million barrels of LNG.
The next major catalyst for SNG/CHQ is the "Bounty" well, located 2 miles from "Victory". SNG is in partnership with CHQ and BG International Limited to drill the "Bounty" well. So far the progress has been promising with press releases on June 26th, on July 9th and most recently on July 16th. Here are some comments from those releases:
On June 26th, Craig McKenzie CEO of SNG said, "The wireline logging operations are still underway, but already wireline logging has shown approximately 200 feet of pay in a developed sand interval that the logs indicate is hydrocarbon bearing. Following the completion of current wireline logging activities, drilling will resume targeting further objectives in the well; flow testing of the zone logged to date is planned thereafter once the well reaches its total depth." The CEO also said, "We are very pleased with what we see on the logs that indicate encouraging hydrocarbons prior to fully penetrating all objectives in the well, and we are excited about drilling to our projected TD of approximately 18,000 feet subsea."
On July 9th, Craig McKenzie, Canadian Superior's Chief Executive Officer, said, "We are pleased to move forward with our partners to conduct flow testing on the 'Bounty' well. We have completed the initial drilling of the well to approximately 17,360 feet, along with the wireline logging, and are now proceeding with running casing in preparation for our testing. The testing operation will take approximately 30 days, after which we will then commence operations on our next well, the 'Endeavour', as we continue our initial three well programme on the 'Intrepid' Block 5(c) offshore Trinidad." Canadian Superior has approximately 20,000 shareholders worldwide, including some of the top institutional shareholders in North America (hedge fund Steelhead Partners owns 4 million shares and Blackrock owns 5.1 million shares although relatively small positions relative to portfolio size).
Also included was the breakdown of the partnership between the three parties, but what's not included was the arrangement with Trinidad and Tobago.
Canadian Superior is paying 26-2/3% of the Block 5(c) exploration program cost to maintain a 45% working interest in Block 5(c), with its partners, BG International Limited, a wholly owned subsidiary of the BG Group plc, paying 40% for a 30% working interest and Challenger Energy Corp. paying 33-1/3% for a 25% working interest through Canadian Superior.
The data release from the testing is expected to be available around August 15th. We now know that the "Bounty" well isn't a "dry well". The question everyone is waiting on is, how much LNG and NG is there in "Bounty" and then next, how much LNG and NG is there at SNG/CHQ's next well "Endeavor" if it is successful?
Expectations are for "Bounty" to have as much or more LNG and NG as it's "Victory" well but expectations are high so I would presume they are expecting more than. Some expectations are that "Bounty" could be enormous and could have well above 2+ trillion cubic feet of liquified natural gas.
Another very interesting SNG development is its participation in the proposed development of a $550 million gas importation project, an offshore gas pipeline that would deliver up to 2.4 billion cubic feet per day of natural gas to Linden, New Jersey. If approved, this could help Canadian Superior deliver gas from its Trinidad wells to the Northeast, an area of the country that has a tremendous energy appetite.
A plug and play scenario if the project gets its final approvals from state and federal agencies. LNG and NG burn much cleaner than coal. There are several analysts and valuations that peg SNG's Trinidad and Tobago operation and proven reserves as high as $3 billion+ right now, add in SNG's Western Canada operation at $250 million and the Nova Scotia operations for free and you are left with a valuation that could triple to quintuple SNG's valuation from current levels especially if the "Bounty" well findings come up above expectations.
SNG's market cap as of now stands at $587.36 million. Down below are technical charts on both SNG and CHQ as well as maps of SNG/CHQ's Trinidad and Tobago Intrepid Block 5(c) where the Bounty, Victory and Endeavor wells are situated (very cool comprehensive map). One thing I am watching now is how the energy sector will trade going into the SNG/CHQ catalyst, I would like to see a stabilizing or postive sector environment. I will be watching the price correlations between SNG, CHQ, oil and natural gas prices and the XLE (energy sector). SNG has a stock float of 146 million shares and CHQ has a float of 43 million shares. SNG also has excellent future LNG prospects with the 55,000 acre block right off the coast of Trinidad called Mayaro M/G Block.
SNG maps of Trinidad and Tobago Intrepid Block 5(c).
Disclosure: Long SNG and CHQ.