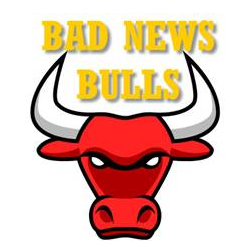 You couldn't have dreamed up the crummy economic data received Thursday. The leading stinkers were GDP (1.3% vs. 1.7% expected) and Durable Goods Orders (-13.2% vs. -5% expected, and prior 4.2%). Along for the ride were Pending Home Sales (-2.6% vs. .3% expected, and prior 2.4%) and Jobless Claims, which beat (359K vs. 376K expected, and prior revised higher to 382K). The bullish spin for the poor GDP data was caused by the drought that doesn't jive with the calendar, as it doesn't support such a claim. The poor Pending Home Sales data was spun by bulls as caused by a lack of inventory. Of course, this is hilarious, since if you asked any banker with REO, they'll tell you they have plenty of inventory.
Jobless Claims data looked positive on the surface, but "headline" numbers showed claims down by 141K. However, cumulative "revisions" show only 2K lower in 2012, as the chart below shows. In an election year, unsurprised, the Department of Labor has asserted it may have underestimated job growth by 380K. (There will be plenty of spin there.)
(click image to enlarge)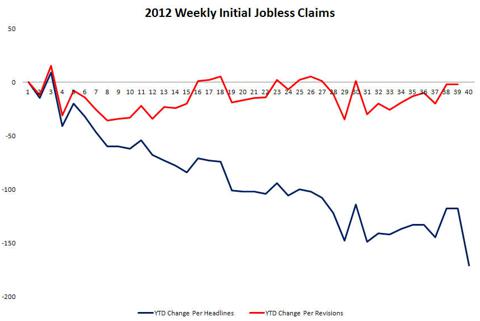 Spain, of course, remains in the headlines as the budget process is slowly being unveiled. It seems to be more about buying some more time than doing anything constructive. Frankly, they're borrowing from their social security trust fund, which might see them through October. Per BNP, with a hat tip to Zero Hedge:
Spain is edging closer to asking for financial aid, but it's a long, slow process. We think Spain will find it very difficult to hold out longer than October, though a transfer from the social-security stabilization fund could give it some room to maneuver.
After today's announcement of the 2013 budget and planned structural reforms, the next event is tomorrow's publication of the results of the bottom-up bank audit.
The Eurogroup should take a broadly positive view on the new measures, assuming it is given more detail, allowing the Spanish government to spin any bailout as a reward for form. This could remove part of the stigma associated with it, at least domestically.
The country's regional elections on October 21 could be the last obstacle to an aid request. Another glitch, however, is Catalonia's call for an early election in November and a potential referendum on regional autonomy.
Any unused funds from the bank bailout may be used to lower the final cost of a sovereign bailout, something that should appease Germany. But we don't think these funds will be enough and expect Spain to request additional funding.
And so it goes -- kick the can, buy some time, let others deal with it, and etc. The demonstrators will tire and be confused is their hope.
So stocks rallied on the combination of the Bernanke/Draghi Put. It's just the way things are, and who are we to fight the tape?
The dollar (NYSEARCA:UUP) fell; the euro (NYSEARCA:FXE) rallied; bonds (NYSEARCA:TLT) fell; commodities (NYSEARCA:DBC), (NYSEARCA:USO), (NYSEARCA:GLD), (NYSEARCA:DBB) and so forth) rallied. Stocks were led higher, broadly by technology and ideas from China that more stimulus would be on the way. Further, it was reported that China authorities added $58 billion to money markets yesterday.
Volume was modest again on the price melt-up. Breadth per the WSJ was positive, relieving some short-term oversold conditions from five days of selling.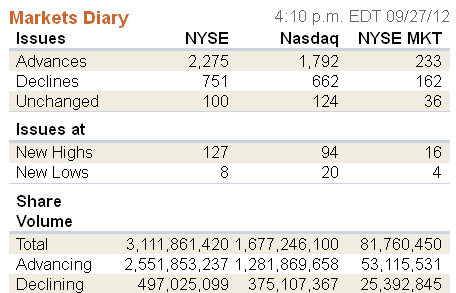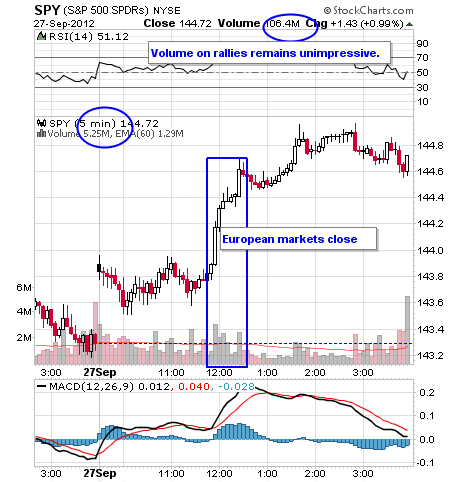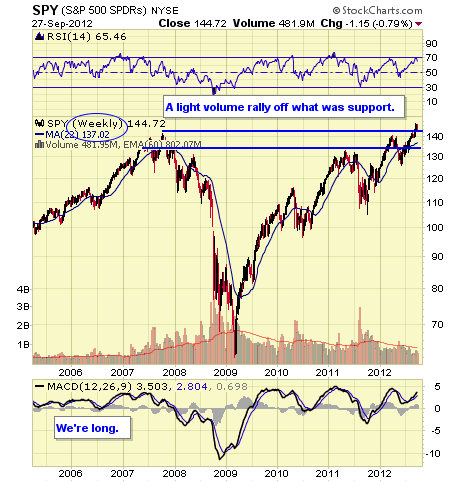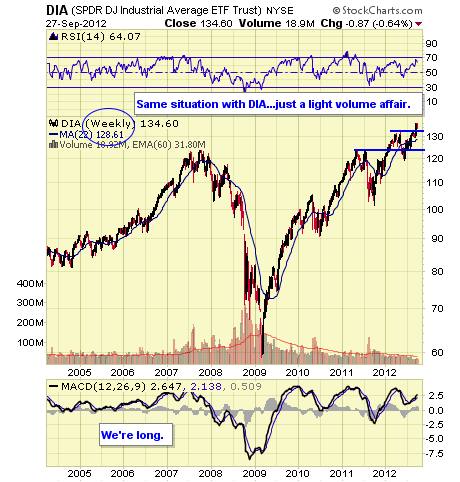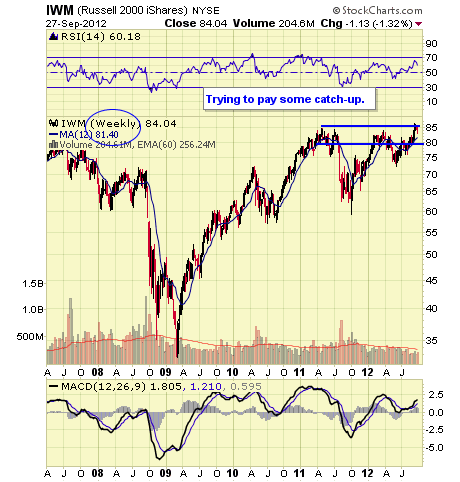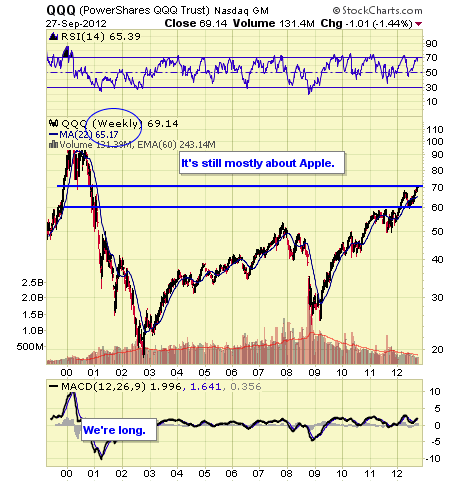 Continue to U.S. Sector, Stocks & Bond ETFs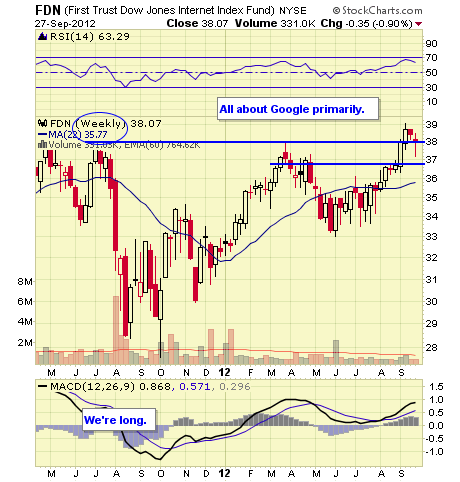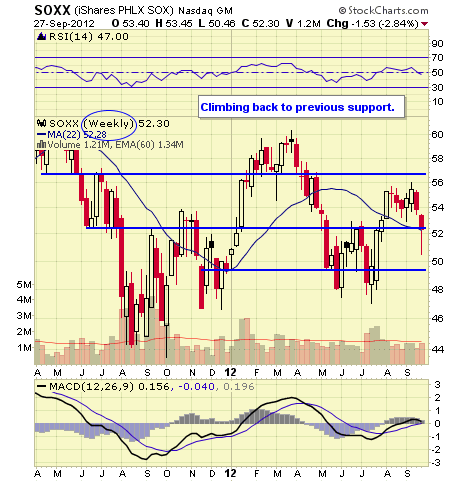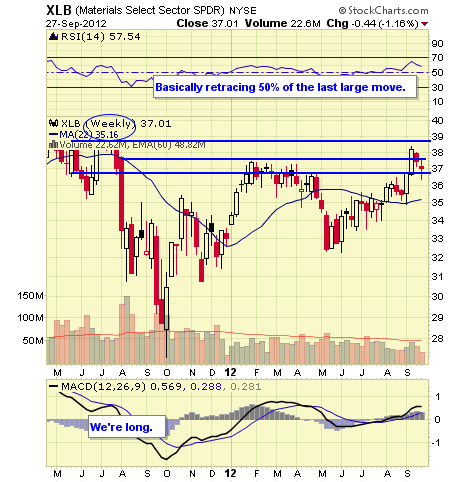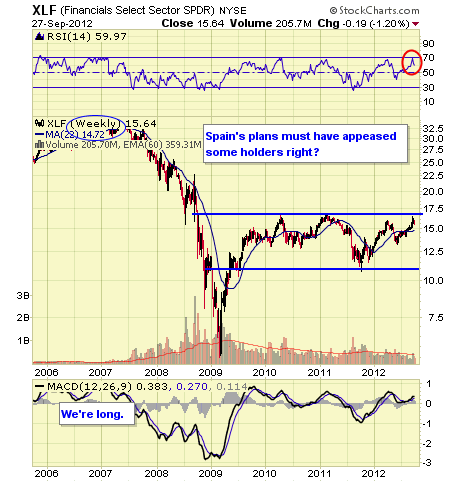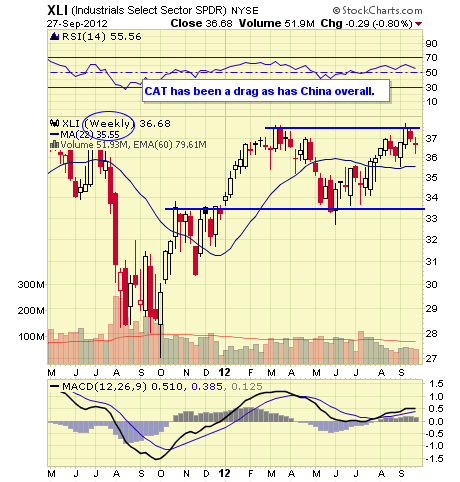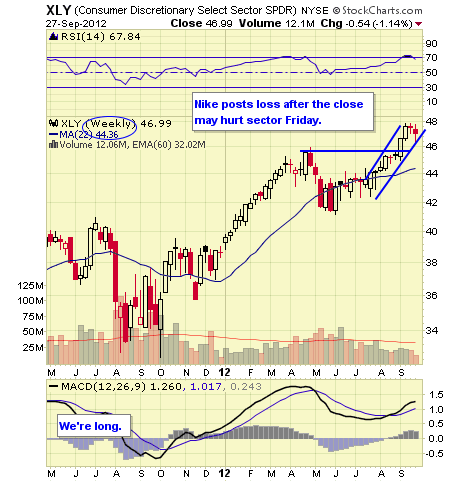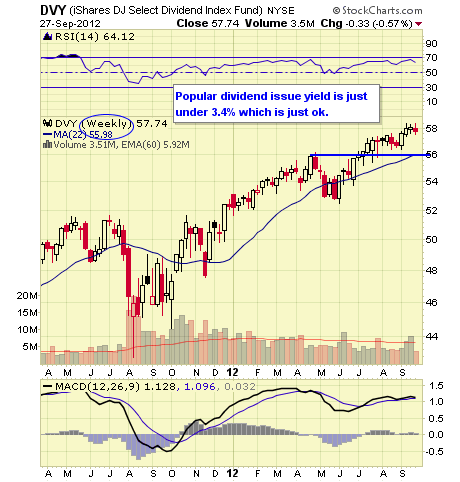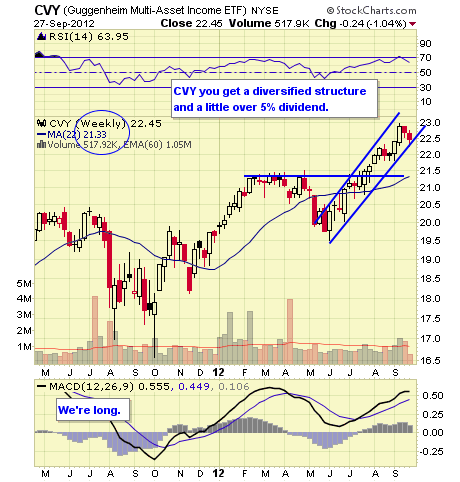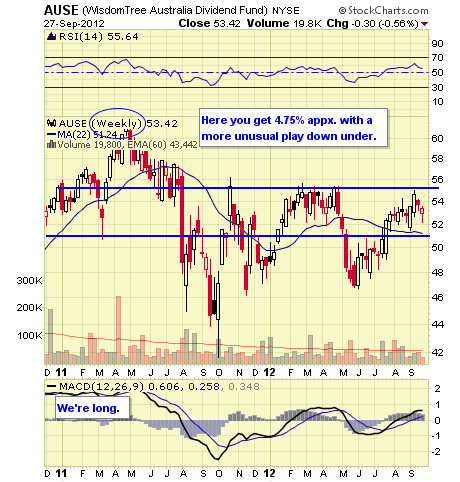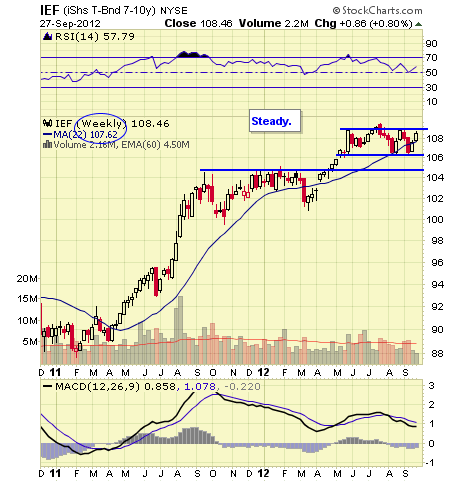 Continue to Currency & Commodity Market ETFs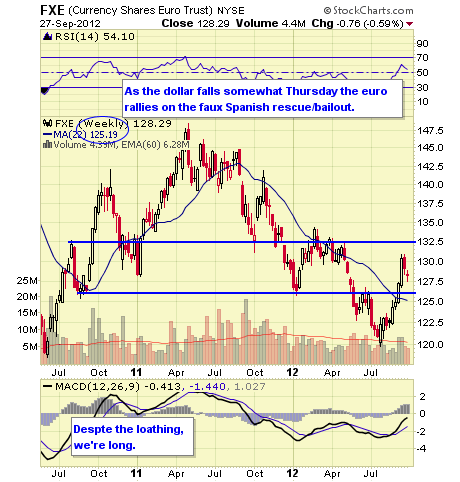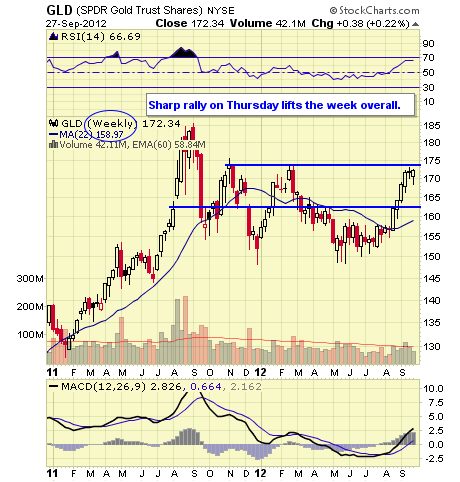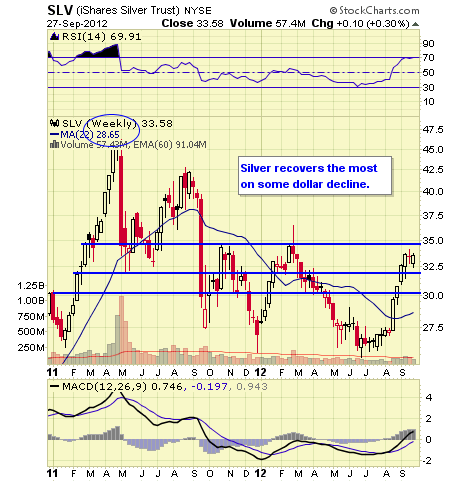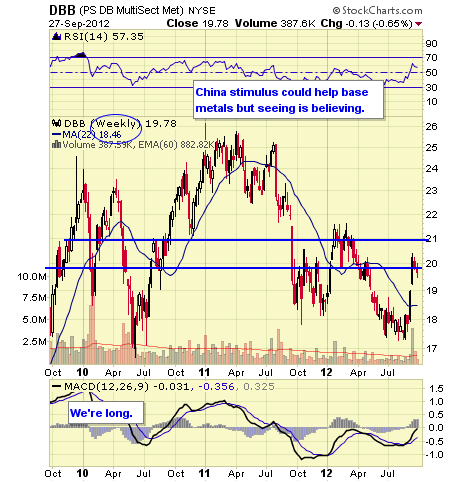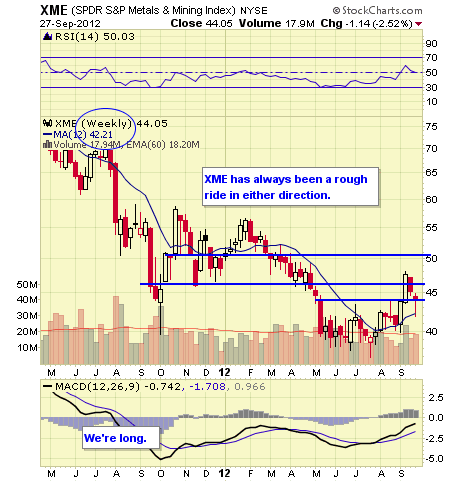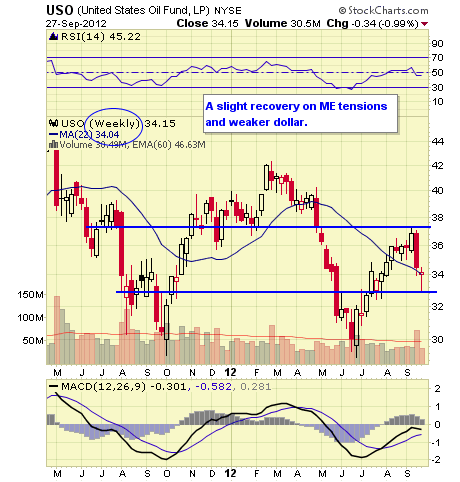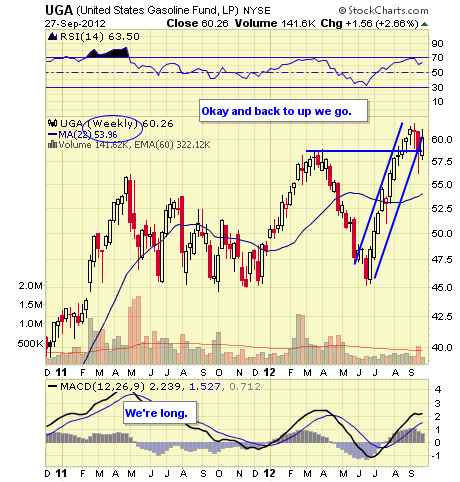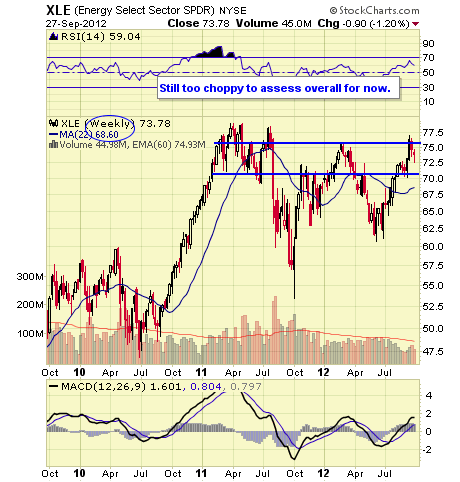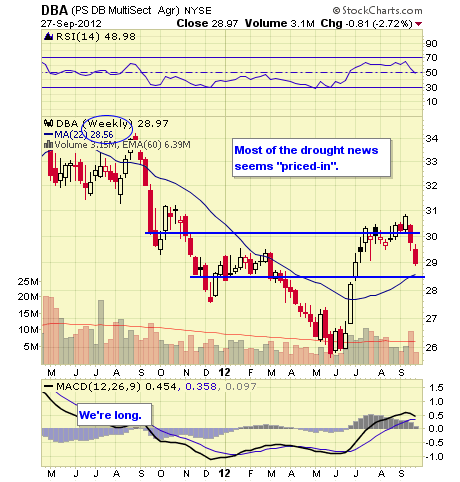 Continue to Overseas Sectors & ETFs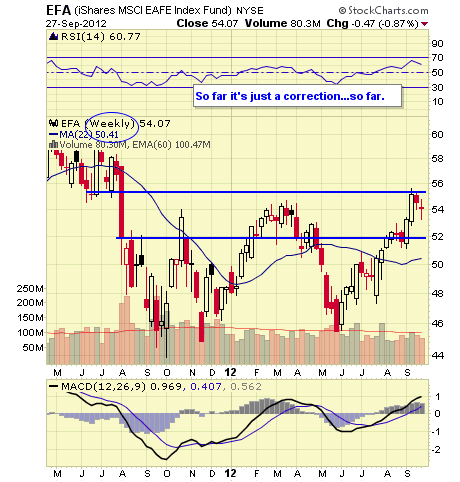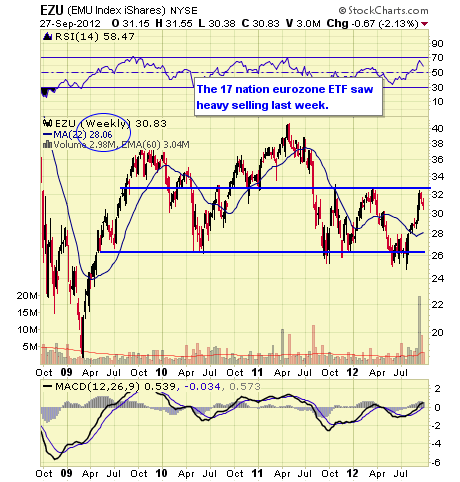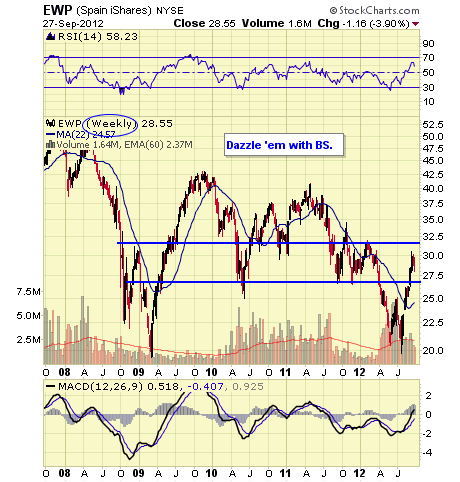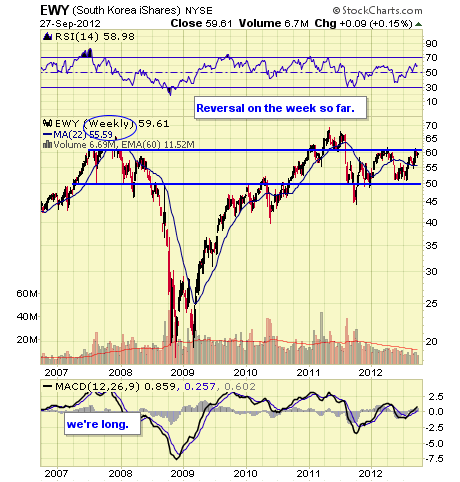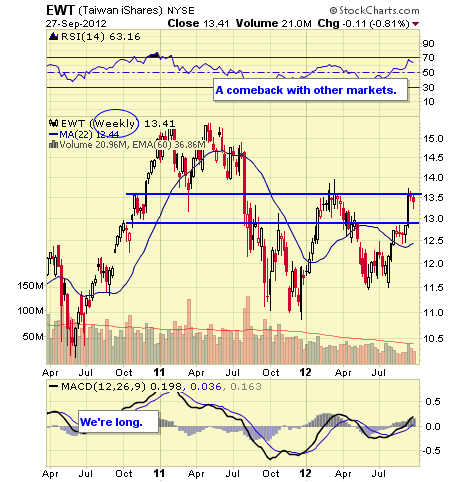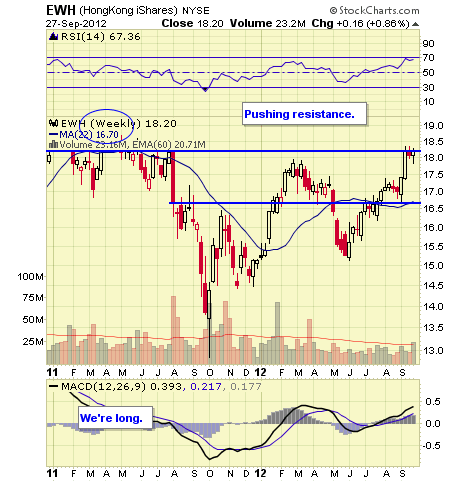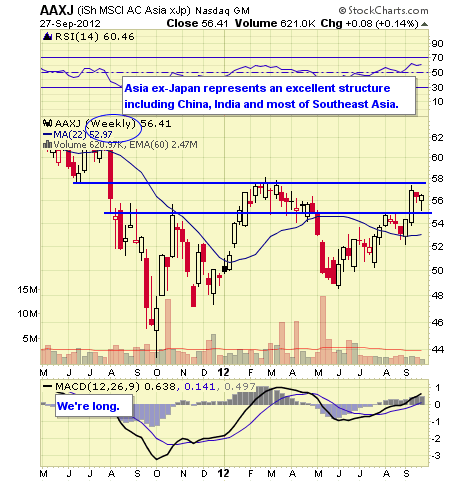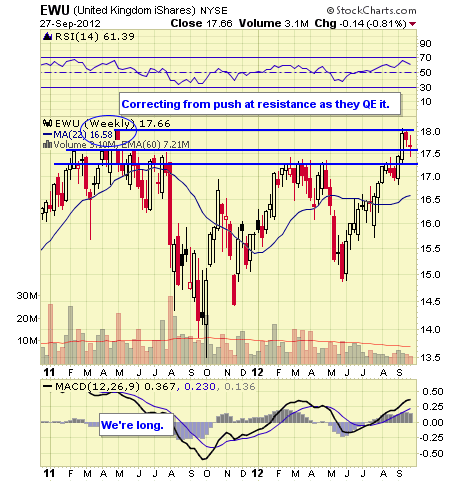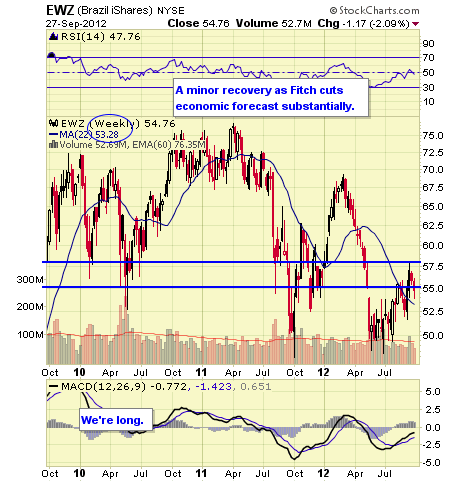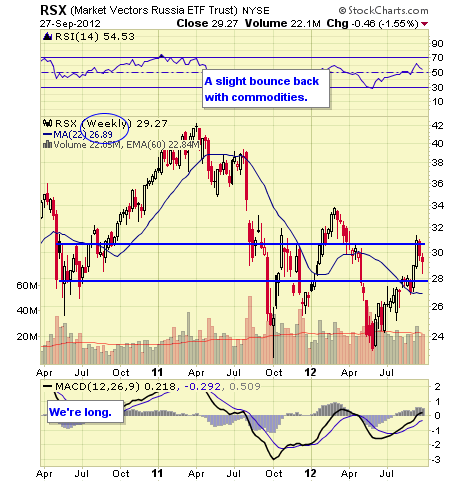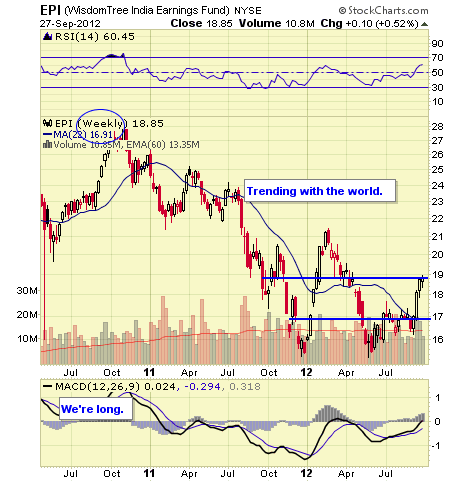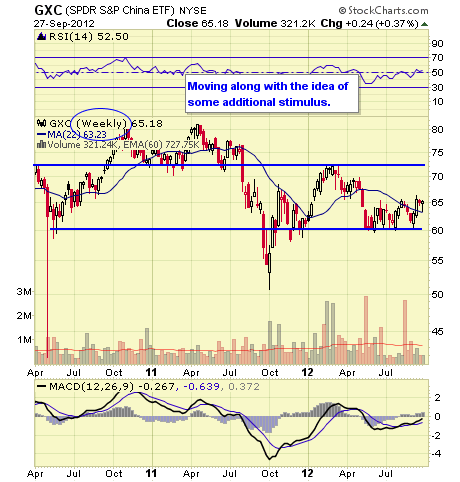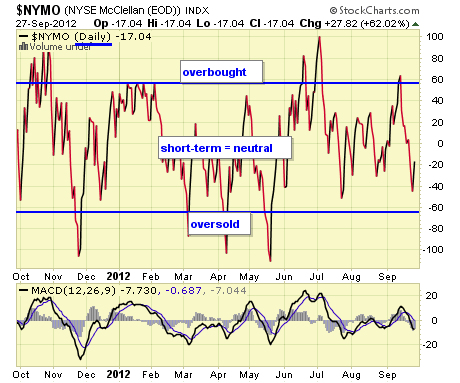 The NYMO is a market breadth indicator that is based on the difference between the number of advancing and declining issues on the NYSE. When readings are +60/-60, markets are extended short-term.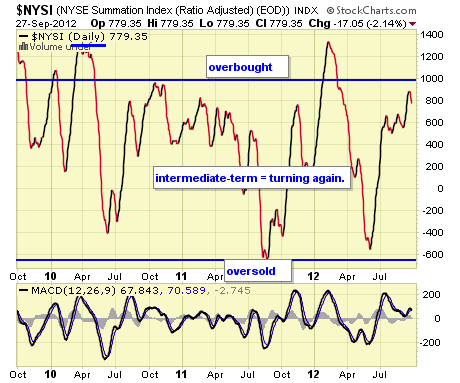 The McClellan Summation Index is a long-term version of the McClellan Oscillator. It is a market breadth indicator, and interpretation is similar to that of the McClellan Oscillator, except that it is more suited to major trends. I believe readings of +1000/-1000 reveal markets as much extended.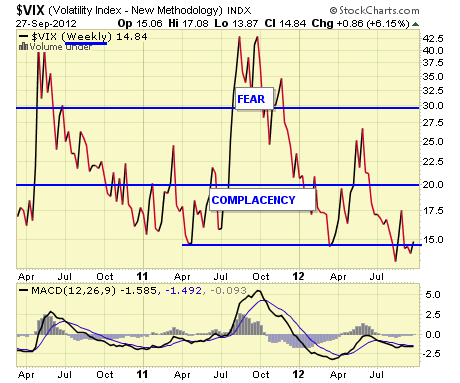 The VIX is a widely used measure of market risk, and is often referred to as the "investor fear gauge." Our own interpretation is highlighted in the chart above. The VIX measures the level of put option activity over a 30-day period. Greater buying of put options (protection) causes the index to rise.
Concluding Remarks
It is pretty comical to see a headline touting a market rally solely on strong employment data. Ignored in most articles with bullish spin was the dreadful GDP, Durable Goods and Pending Home Sales data. But this is the market we have. We're also nearing the end of the month and quarter. Fees and bonuses are on the line for portfolio managers, and let's just say they're human. So, a little window dressing is usually in the cards.
Vanguard just cautioned investors: "Don't react to news events like the downward revision of GDP. It's just 1 piece of info that markets are already pricing in." --VG economist
Yeah, that's the ticket!
Disclaimer: The ETF Digest maintains an active ETF trading portfolio and a wide selection of ETFs away from portfolios in an independent listing. Current "trading" positions in active portfolios, if any, are embedded within charts: Lazy & Hedged Lazy Portfolios maintain the follow positions: VT, MGV, BND, BSV, VGT, VWO, VNO, IAU, DJCI, DJP, VMBS, VIG, ILF, EWA, IEV, EWC, EWJ, EWG, & EWU.
The charts and comments are only the author's view of market activity and aren't recommendations to buy or sell any security. Market sectors and related ETFs are selected based on his opinion as to their importance in providing the viewer a comprehensive summary of market conditions for the featured period. Chart annotations aren't predictive of any future market action, rather, they only demonstrate the author's opinion as to a range of possibilities going forward.
Disclosure: I have no positions in any stocks mentioned, and no plans to initiate any positions within the next 72 hours. I wrote this article myself, and it expresses my own opinions. I am not receiving compensation for it. I have no business relationship with any company whose stock is mentioned in this article.