By Sumit Roy
Can the rally in natural gas continue?
Natural gas prices rose after the Energy Information Administration reported that natural gas inventories totaled 3,576 billion cubic feet at the end of last week, an increase of 80 bcf from the prior week. That was above analyst expectations that were calling for an injection in the low to mid-70s.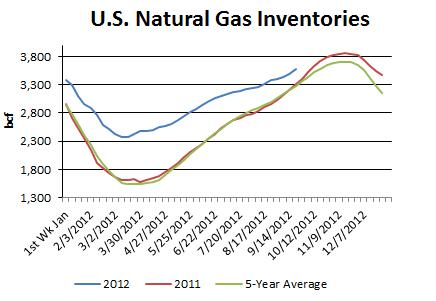 The injection was well below the year-ago build of 111 bcf, but above the five-year average build of 75 bcf. In turn, the inventory surplus compared with the year-ago level dropped to 264 bcf, while the surplus compared with the five-year average rose to 295 bcf (calculated using a slightly different methodology than the EIA).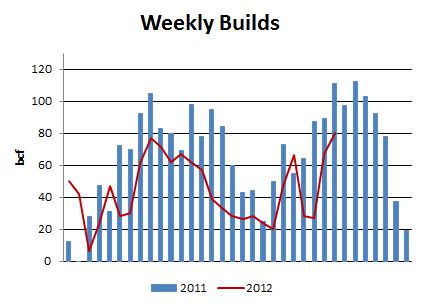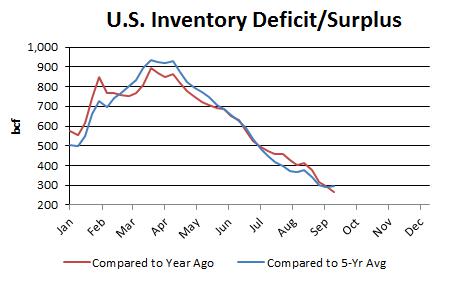 With only about eight weeks remaining in the injection season, traders' attention is beginning to shift to the winter heating season. The year-over-year inventory surplus will be almost completely eliminated by November, a big turnaround from when the surplus reached a record near 900 bcf in March.
Still, the long-awaited decline in U.S. output remains elusive despite sharp cutbacks in investment and drilling activity by producers. Ever-increasing productivity has kept output largely flat, despite a halving of the rig count since the beginning of the year.
On Friday, the EIA will release its latest production survey, with data for the month of July.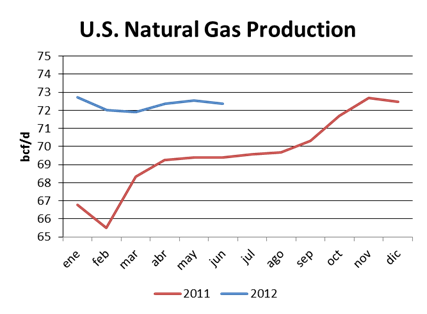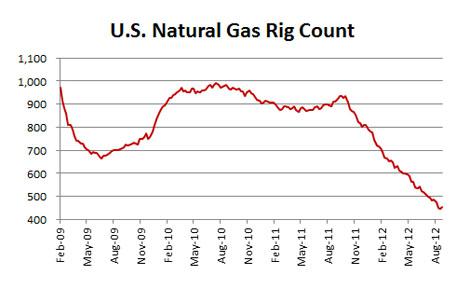 Meanwhile, in Canada, inventories rose to a record high last week of 692 bcf. The inventory surplus in that country is about 100 bcf, down from highs near 300 bcf during the spring, but still substantial.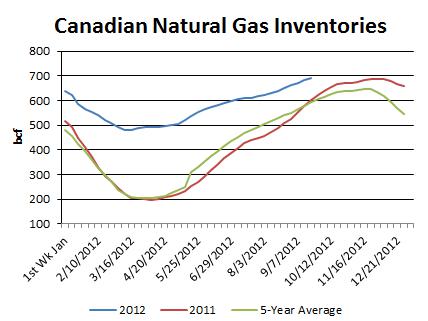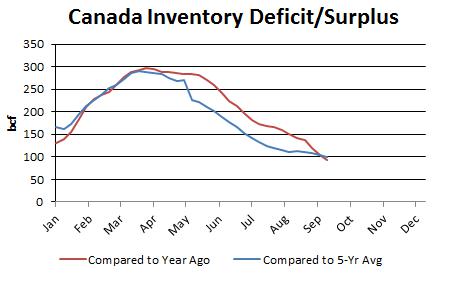 In our view, the natural gas market is roughly balanced at these prices. The resilience of U.S. production has disappointed bulls once again, although some still anticipate that output may decline later this year or even next year.
However, barring evidence of a notable decline, natural gas may be capped under $4/mmbtu this winter. As always, the severity of temperatures will be a major driver of prices, but in any case we foresee a range of $3 to $4/mmbtu, with the most upside potential very early in the heating season -- from October to November.
Currently, gas is trading close to the highest levels of the year near $3.29. A technical breakout above these levels may spur more buying and push prices toward $3.75.
Natural Gas