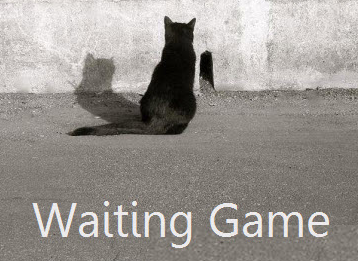 You really have to be careful now. Bernanke's high wire act has no guarantee of success. At the same time, it's worked before to drive up stock prices. This seems to be what his main objective is and confirmed as it were by Bloomberg. But how many times can you go to the well with this stuff? That's the question. Stocks are trying to rise and are dueling with poor economic data from China and the eurozone, not to mention what should be poor upcoming earnings news.
Hewlett-Packard (NYSE:HPQ) warned today on earnings, as the overall PC business is in trouble with weak demand.
Economic data from the U.S. included ISM Services data (55.1 vs. 53.5 expected, and prior 53.7). Comically, the person responsible (Nieves) at ISM said, "hard to pinpoint the reason for the gain in the index." Embedded within the data were higher prices paid and the employment component weakened (51.5 vs. prior 53.8). The usually unreliable ADP Employment Report rose (162K vs. 140K expected, and prior revised lower to 189K vs. 201K). Investors found the data overall less than thrilling, but let's face it, QE3 rules for now.
Thursday is Jobless Claims again, and then Friday's all-important Employment Report. Also, we'll see what impact, if any, the first presidential debate provided.
In commodity markets, oil (NYSEARCA:USO) plunged, not so much on inventory issues as was feared, but more about future demand prospects. (Crude Oil Inventories -.5M BBLs vs. -2.4M BBLs previously) doesn't mean there's a build in inventories particularly.
In other news, it was reported that Chelsea Clinton has left her job on Wall Street to search for more meaning in her no doubt wretched life. Me? I'm more interested in Monica Lewinsky's forthcoming tell-all. Yeah, I'm feeling like a rascal today.
Stocks were led higher by Biotech (NASDAQ:IBB), where earnings aren't the driving force; transportation (BATS:IYT), with energy lower; financials (NYSEARCA:XLF); and healthcare, which may benefit from an Obama win. Bonds (NYSEARCA:TLT) were flat, while the dollar (NYSEARCA:UUP) was slightly higher. Commodities (NYSEARCA:DBC) tumbled with weak energy markets, but gold (NYSEARCA:GLD) remained firm and near resistance levels.
Given what's ahead and ordinary market action, this will be another short post.
Volume remained quite light as investors seem tense before employment data, the debate and then earnings. Breadth per the WSJ was again unremarkable.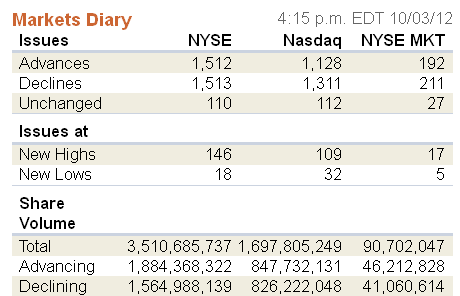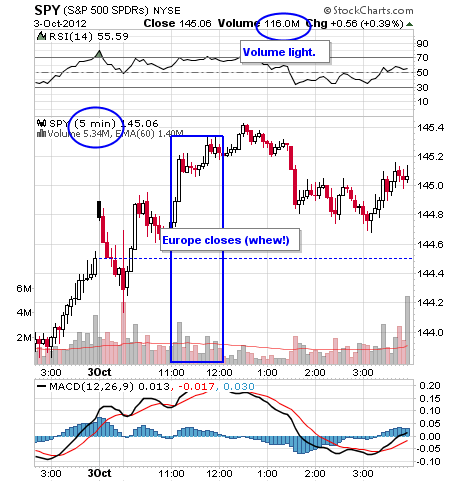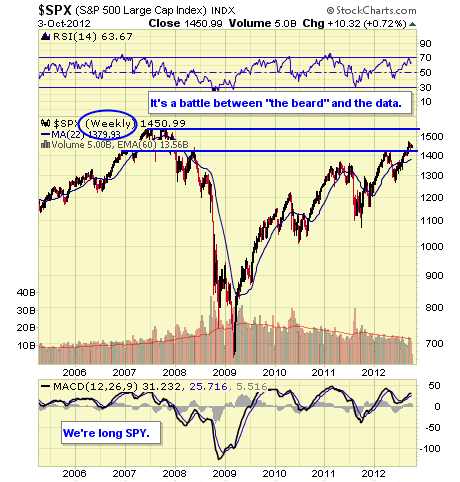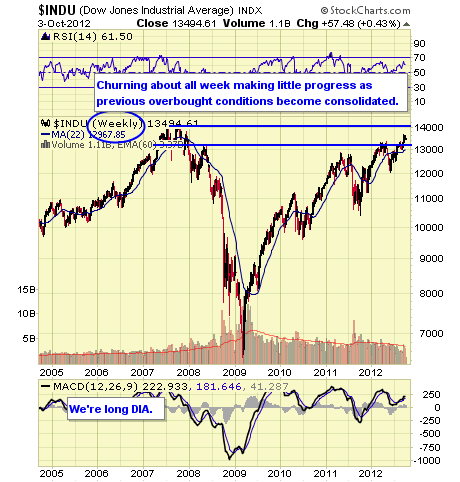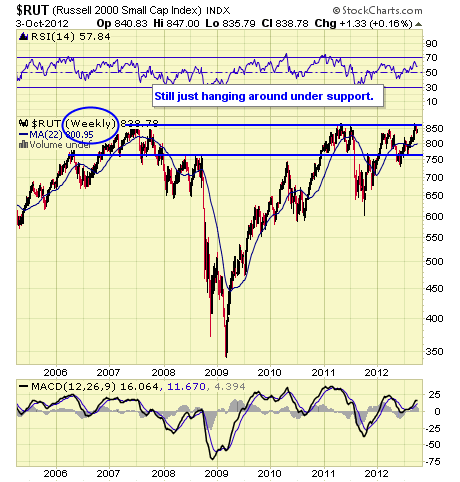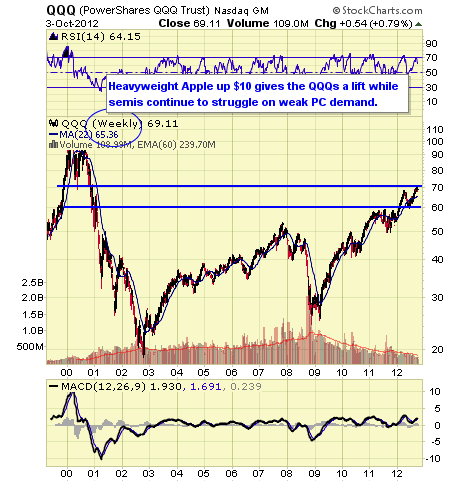 Continue to U.S. Sector, Stocks & Bond ETFs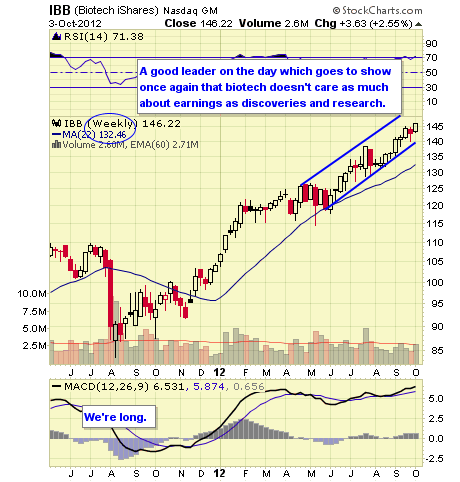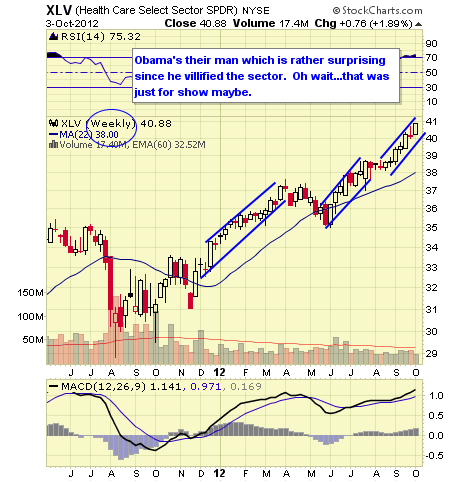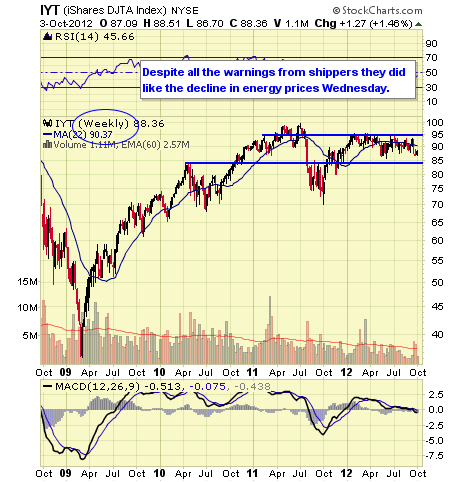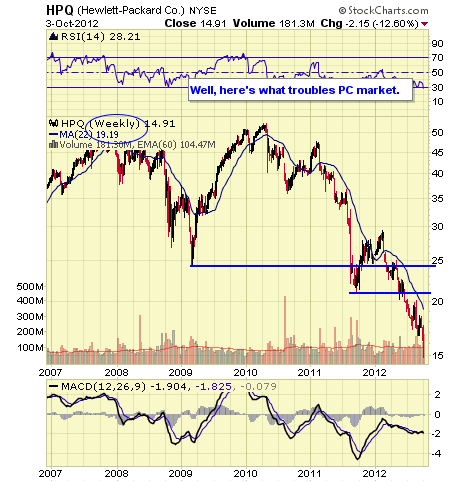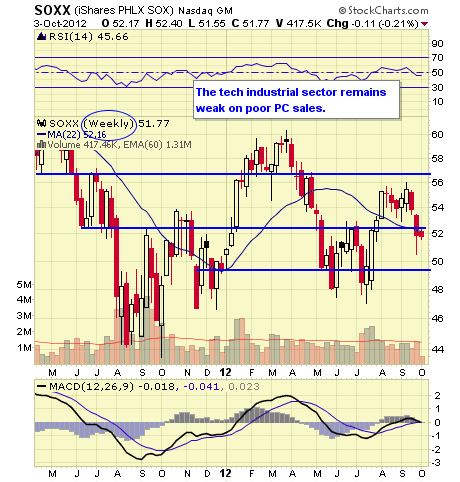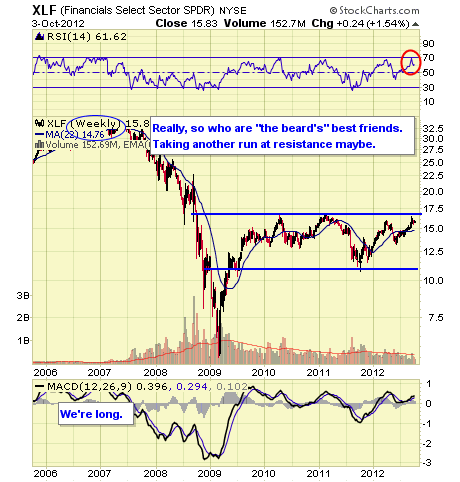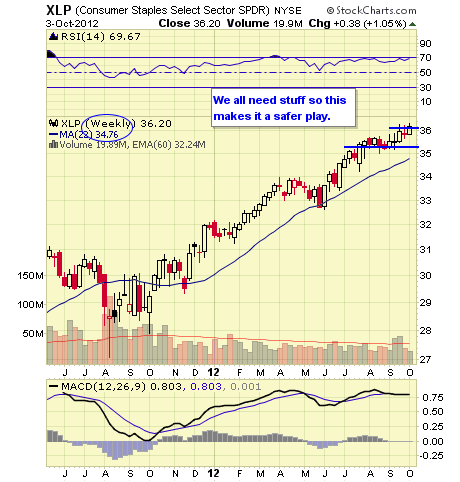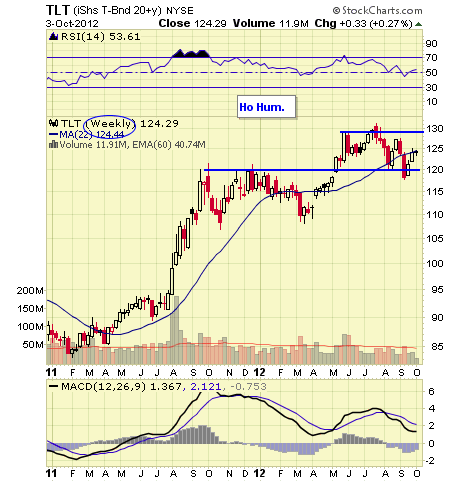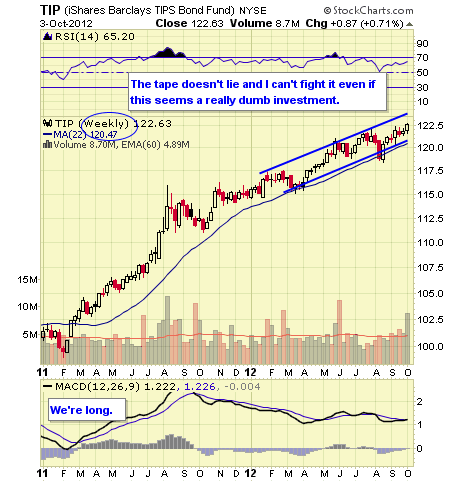 Continue to Currency & Commodity Market ETFs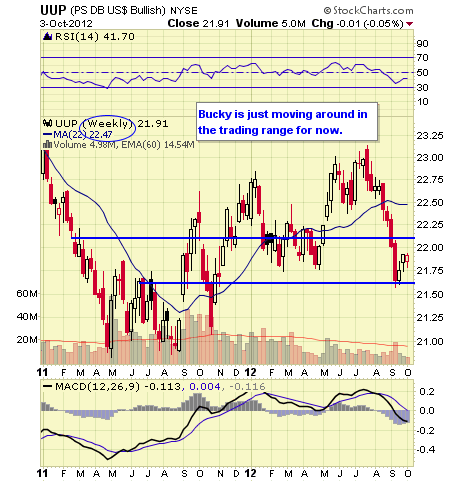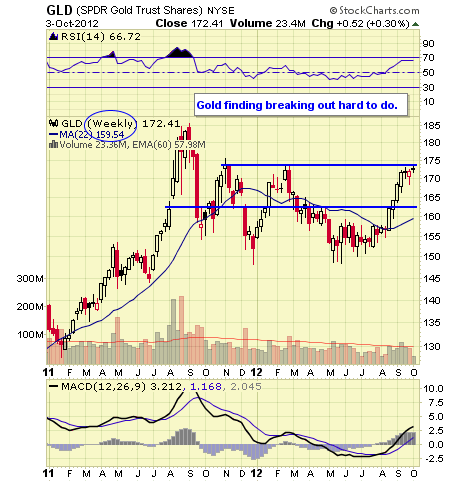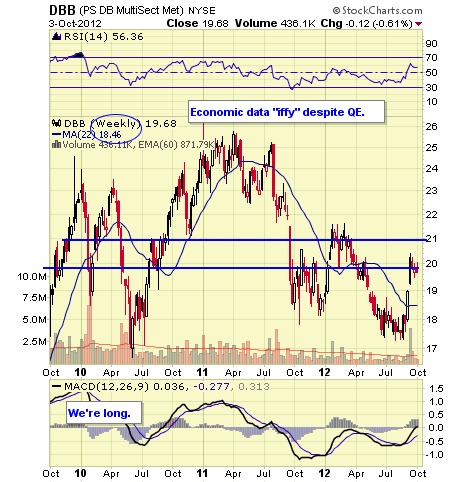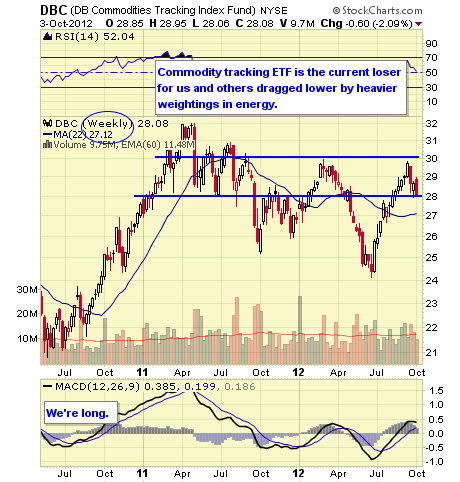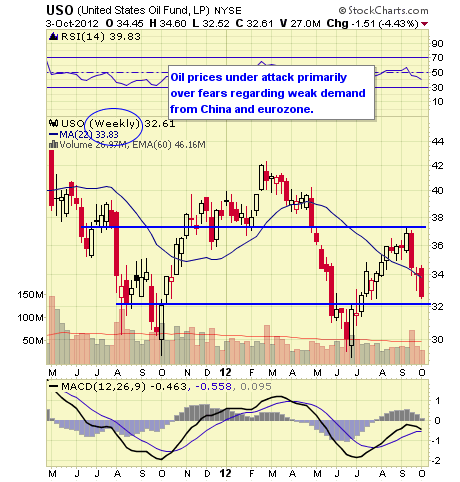 Continue to Overseas Sectors & ETFs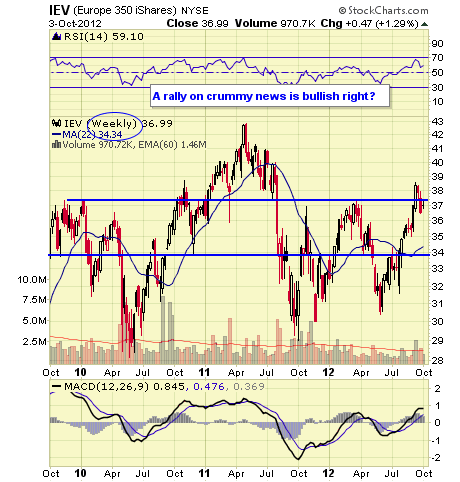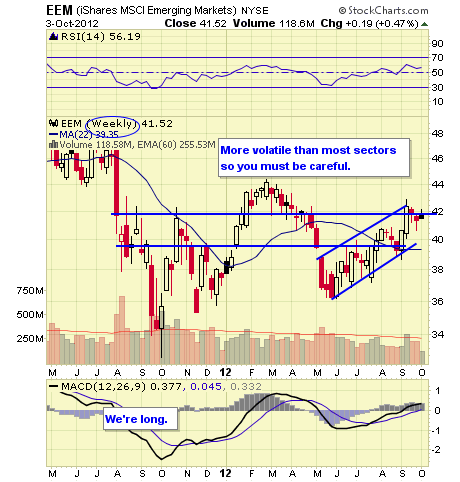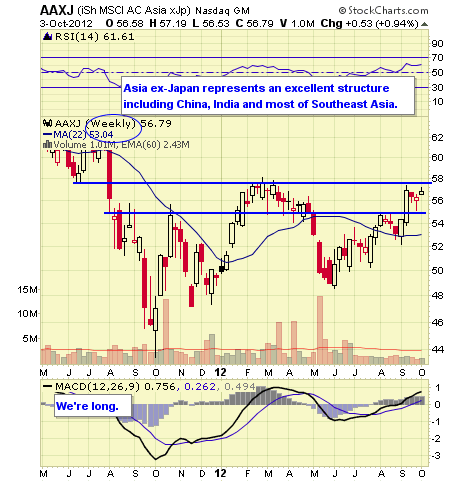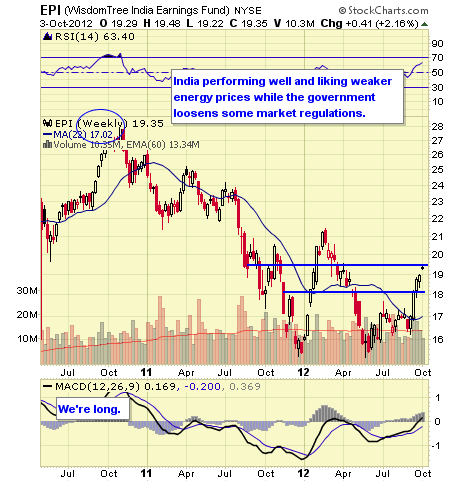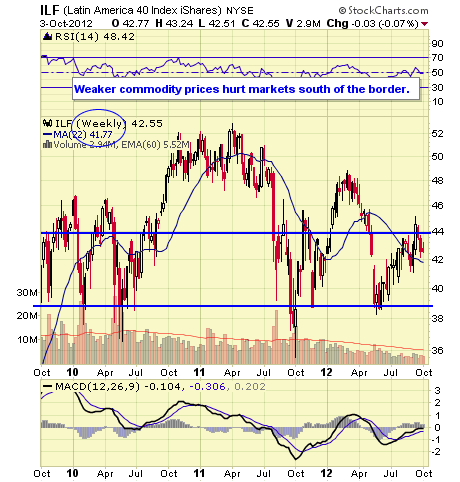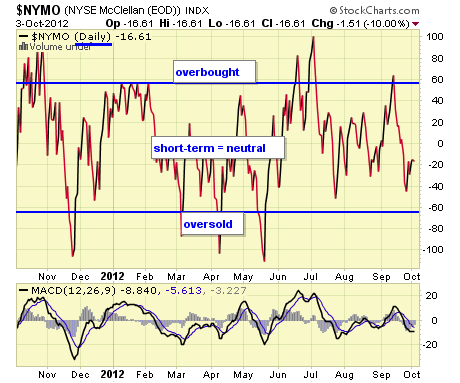 The NYMO is a market breadth indicator that is based on the difference between the number of advancing and declining issues on the NYSE. When readings are +60/-60, markets are extended short-term.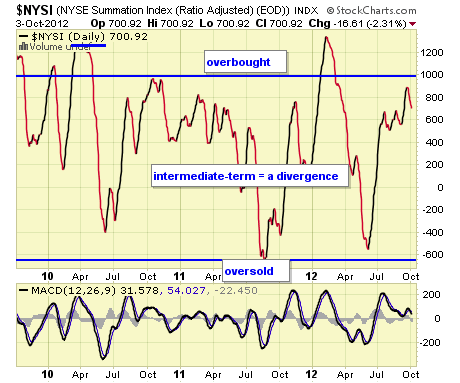 The McClellan Summation Index is a long-term version of the McClellan Oscillator. It is a market breadth indicator, and interpretation is similar to that of the McClellan Oscillator, except that it is more suited to major trends. I believe readings of +1000/-1000 reveal markets as much extended.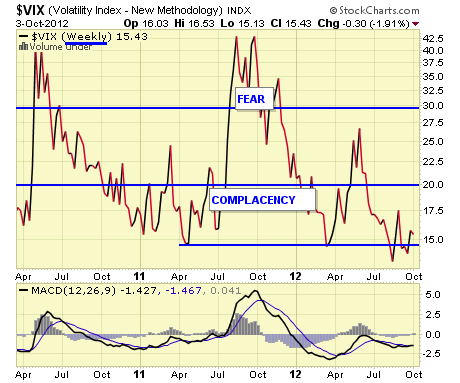 The VIX is a widely used measure of market risk, and is often referred to as the "investor fear gauge." Our own interpretation is highlighted in the chart above. The VIX measures the level of put option activity over a 30-day period. Greater buying of put options (protection) causes the index to rise.
Concluding Remarks
It's another light volume day as investors wait to judge many issues ranging from employment data, earnings, and who will claim the presidency.
Disclaimer: The ETF Digest maintains an active ETF trading portfolio and a wide selection of ETFs away from portfolios in an independent listing. Current "trading" positions in active portfolios, if any, are embedded within charts: Lazy & Hedged Lazy Portfolios maintain the follow positions: VT, MGV, BND, BSV, VGT, VWO, VNO, IAU, DJCI, DJP, VMBS, VIG, ILF, EWA, IEV, EWC, EWJ, EWG, & EWU.
The charts and comments are only the author's view of market activity, and aren't recommendations to buy or sell any security. Market sectors and related ETFs are selected based on his opinion as to their importance in providing the viewer a comprehensive summary of market conditions for the featured period. Chart annotations aren't predictive of any future market action rather, they only demonstrate the author's opinion as to a range of possibilities going forward.
Disclosure: I have no positions in any stocks mentioned, and no plans to initiate any positions within the next 72 hours. I wrote this article myself, and it expresses my own opinions. I am not receiving compensation for it. I have no business relationship with any company whose stock is mentioned in this article.