<< Return to page 1 - Georgia On My Mind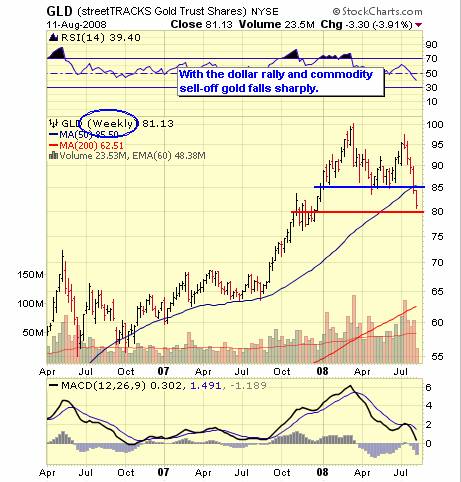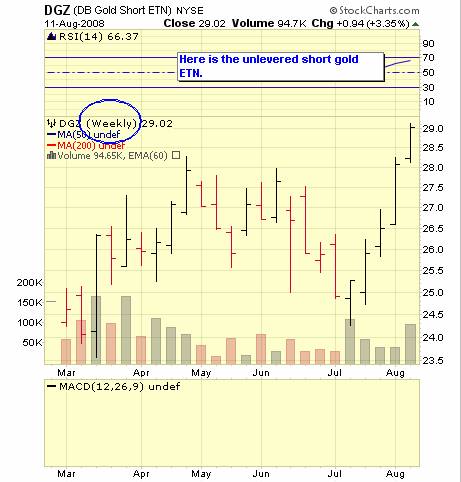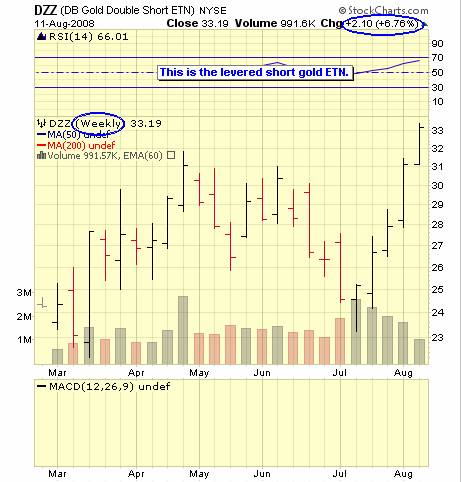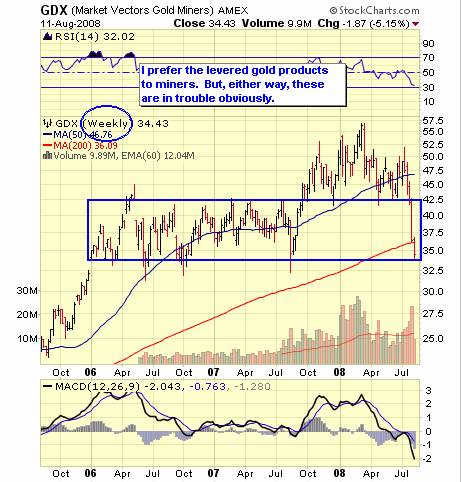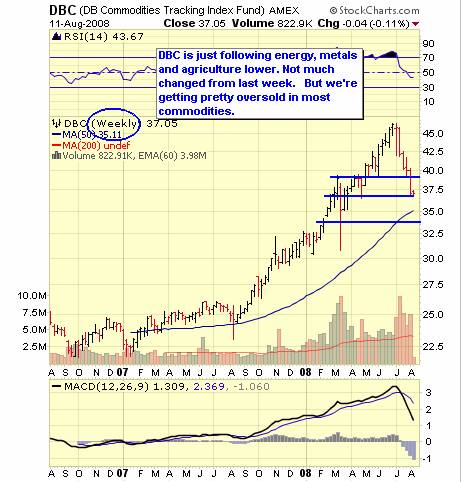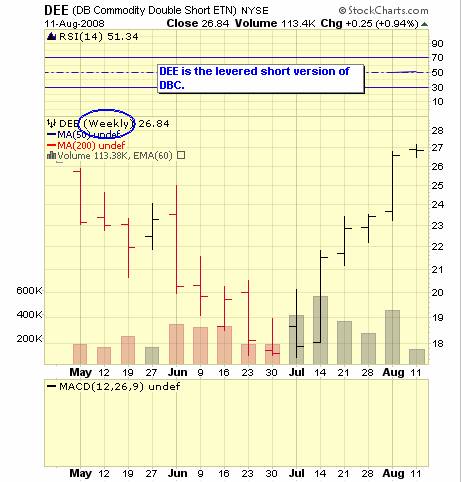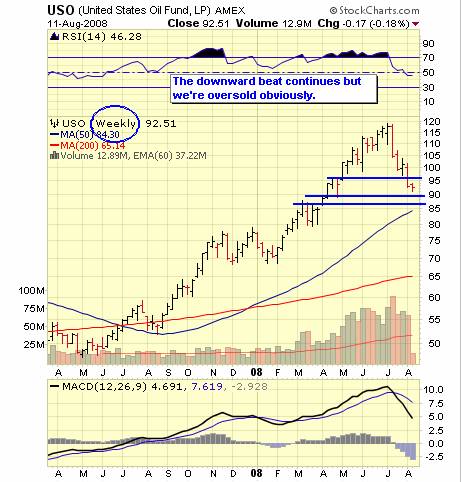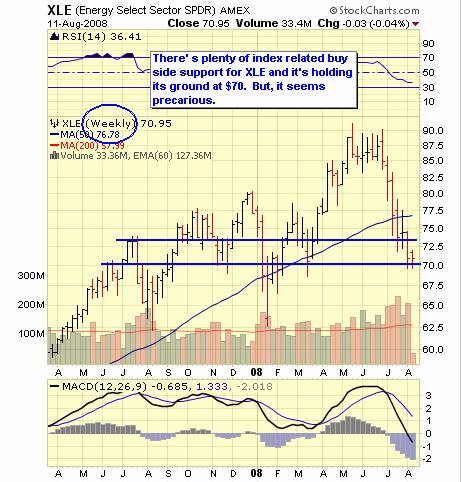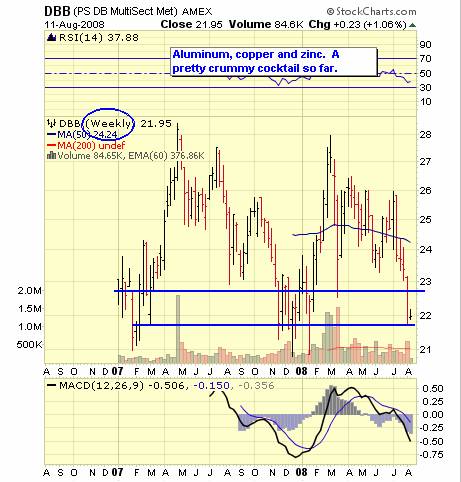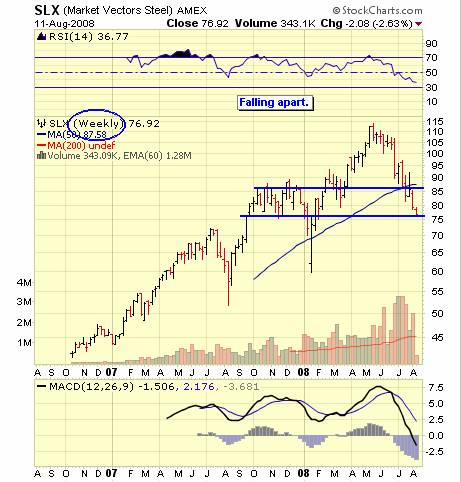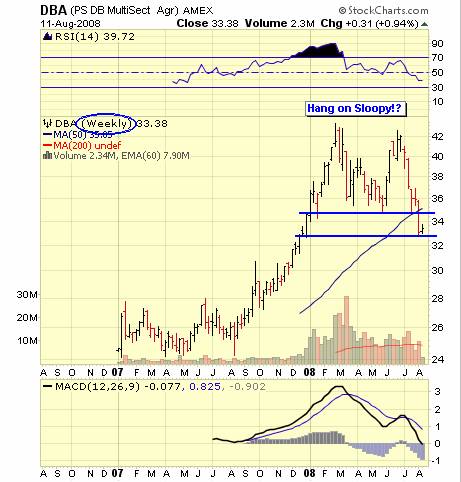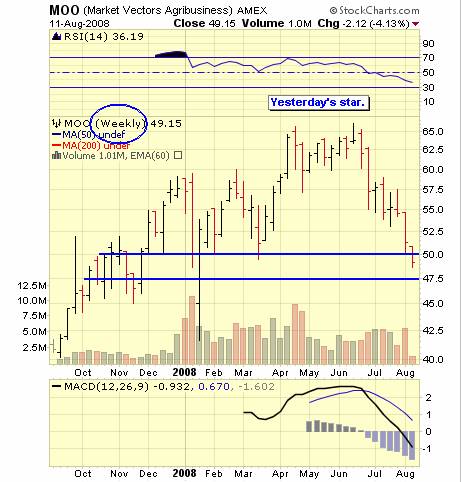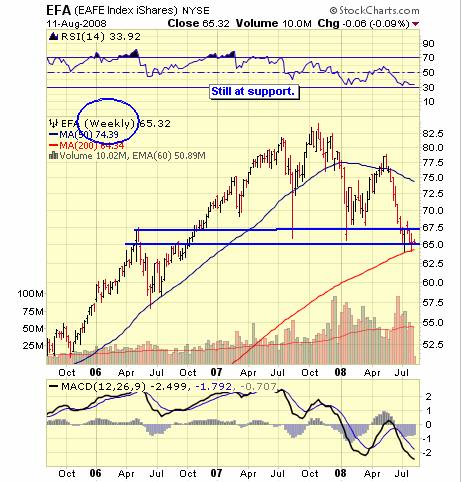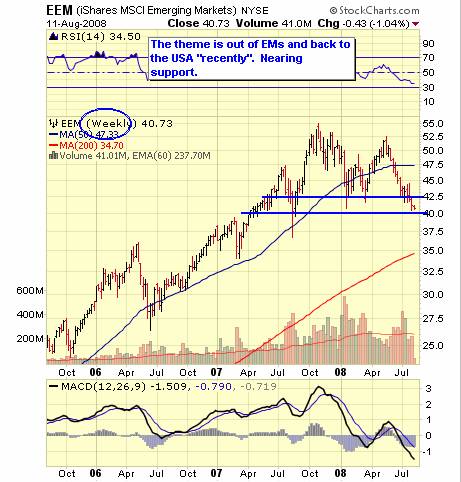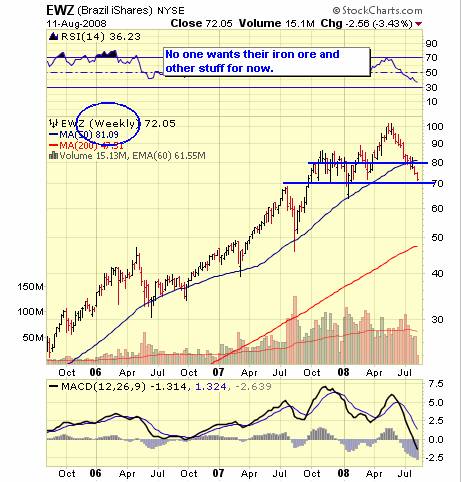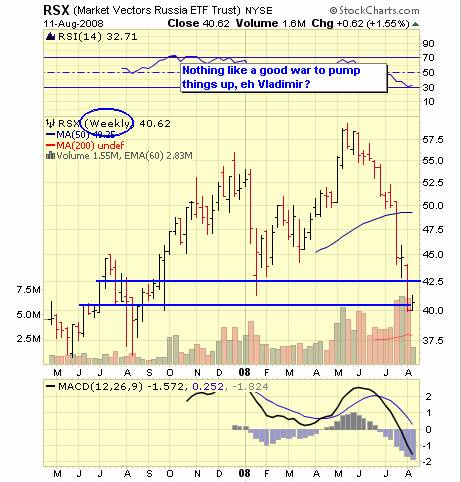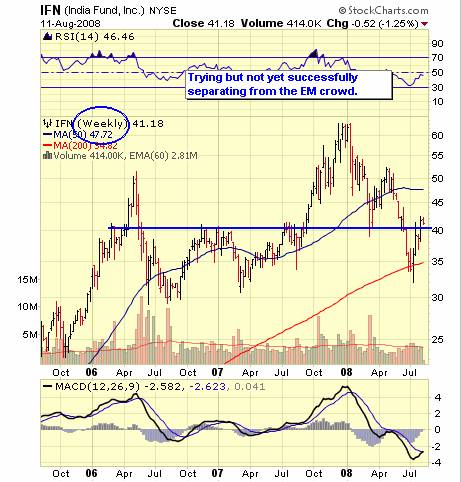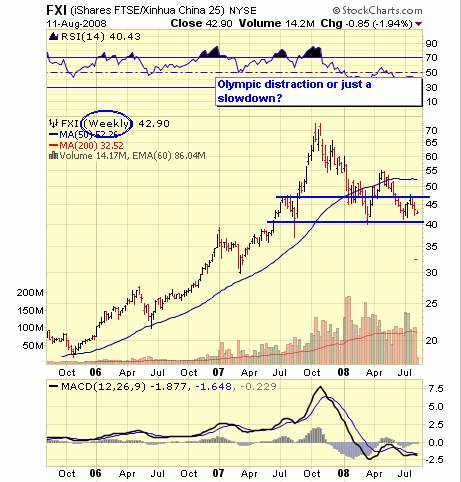 The war action in Georgia doesn't seem to faze bulls much. They're focused on oil prices and the dollar and everything is keying off those. It's hard to imagine this rally is occurring sometimes but there it is. We must accept it despite the ongoing drumbeat of horrible news. Mr. Market must be looking past current events believing at least a tradable rally is at hand. Who are we to dispute the tape?

The rebirth of the Soviet Union should be scary. Putin must believe he can send a message to Europe and other breakaway republics that Russia is not to be messed with. The overkill seems unnecessary but in doing so they reinforce the message.

Things are extended now both for commodity markets and stocks. Be careful out there.

I'd like to leave blog readers with a couple of points based on emails received. Some site aggregators fashion their own headlines for each post. We don't create these headlines which can be off-base and cause unpleasant emails. We also don't pound the table to buy or sell anything. I don't consider myself a pundit. The purpose of the blog is to give readers what I believe is a "range of possibilities" and that's it. Along those lines the ETF Digest maintains 10 Sacred Cows and number 9 reads: "If you must forecast, forecast often." This is borrowed from economist Edgar Fiedler and makes my point well.

Have a pleasant day.

Disclaimer: Among other issues the ETF Digest maintains long or short positions in: IWM, QQQQ, QLD, IGM, IGV, IGN, XLP, UGE, XLV, RXL, IBB, GLD, DZZ, DGZ, UUP, FXE, DRR, FXA, FXC, FXY, DEE and USO.