As shown below, 69% of S&P 500 stocks are currently above their 50-day moving averages. This is down from a high of 86% reached in mid-September when the market hit its bull market high.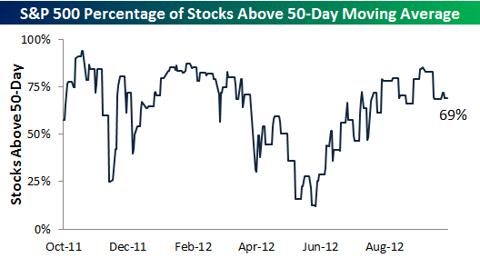 The leading driver behind the pullback in breadth has been the Technology sector. As shown below, just 39% of Technology stocks are above their 50-days, which is the only sector below 50%. A lot of the blame for Tech's recent decline has been put on Apple, but this shows that it's not just one stock's struggles causing the decline.
In the meantime, Health Care has been on fire with 98% of its stocks above their 50-days.