A big bet
The big energy news story last week was an estimate submitted to Alaska Governor Sean Parnell for a natural gas pipeline that will eventually bring reserves trapped under the North Slope of Alaska to the southern coast. There's a great deal of demand for natural gas in Northeast Asian markets. South Korea and Japan are currently paying about 4-5 times Henry Hub spot prices. Unfortunately, that pricing gap has been overshadowed by an easier to understand figure. The estimate delivered by Exxon Mobil Corp. (NYSE:XOM), ConocoPhillips Co. (NYSE:COP), BP PLC (NYSE:BP), and TransCanada Corp. (NYSE:TRP) was a staggering $45-$65 billion.
A big prize
According to a 2009 analysis from the Energy Information Administration there is enough gas up there to provide 4 billion cubic feet of natural gas per day for a period of 24 years. The most staggering figure from that analysis is the low cost of $1.12 per Mcf to extract that gas. Even in 2007 dollars, that is cheap. Assuming they can realize a profit of $2 per Mcf, at 4 billion cubic feet per day it would take 22 years before the project is in the black.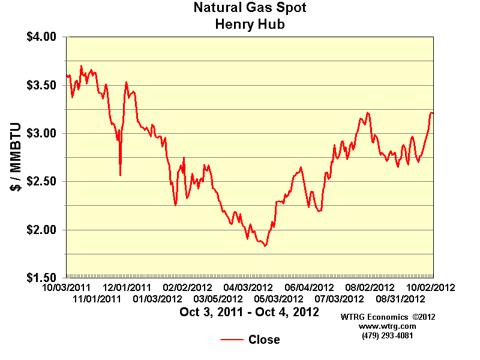 North Slope gas can be produced for about $1.12 per Mcf, but requires an overall profit margin of about $2 per Mcf for the pipeline project to break even.
The reason North Slope gas is so cheap is because most of it lies in existing oil and gas reservoirs. There is a great deal of existing infrastructure for oil production that will, most likely, need to be mothballed if the proposed natural gas pipeline is not brought online. Low flow rates through the TransAlaska Pipeline System are expected to cause an array of complications that will make oil production on the North Slope unprofitable.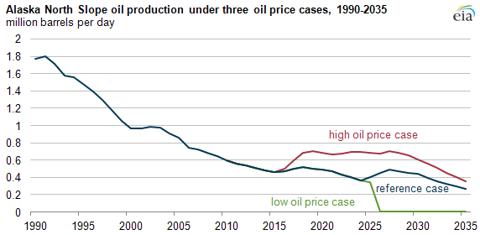 At less than 300,000 barrels per day the TransAlaska Pipeline System will need to be shut down.
The risks going forward
If construction of the pipeline could be completed by the end of this year, I would strongly recommend you buy into the companies involved. Unfortunately, projected build times for the proposed project are 8-10 years. The long distance time frame makes this project a $65 billion dollar gamble.
There is a slight chance that this project will never get off the ground. Before building can even begin the producers of natural gas insist that they must secure both oil and gas tax incentives from state of Alaska, and permits to export to non-FTA countries from the Department of Energy. There is a lot of chatter surrounding natural gas exports, even gas that's effectively cut off from the lower 48 states.
Asian importers have had enough of paying for natural gas pegged to the price of oil. LNG prices in Asia spiked at over $18 per MMBtu this May. Alaska's south shore might not be close enough to see Russia, but it is close enough to make Japan and South Korea major markets for future LNG exports. Unfortunately, in 10 years time the Singapore LNG Hub will probably be as well established in Asia as the Henry Hub is in the Americas. High natural gas prices in Asia will ease steadily as natural gas and oil price decoupling continues.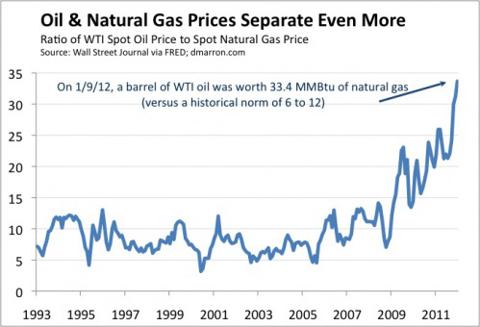 Competition from BC and West Coast permit apps.
I expect America's technological advantage regarding natural gas extraction will largely be diminished by the time the proposed pipeline is operational. At the last World Shale Oil & Gas Summit, held in Houston, more than half the attendees were foreign. Their purpose was to soak up whatever knowledge they could about the advanced extraction techniques that are giving the US its edge, so they can be applied at home.
China is sitting on natural gas reserves that may rival those of the US. The Chinese Government has recently allowed domestic producers like Sinopec (NYSE:SHI) and PetroChina (NYSE:PTR) to partner with foreign firms. Chinese producers will, no doubt, quickly adopt the horizontal drilling and fracking techniques used by their new partners, further lowering profit margins for North Slope produced gas.
The most sobering reason to halt construction of the pipeline before it even starts is the fact that it might not even be necessary. The Arctic ice that makes an export facility on the north shore of Alaska impossible is rapidly decreasing. Last month Arctic sea ice levels reached record lows, and median ice edge levels are already well off from the shores of Alaska. By the time the proposed pipeline is functional, oil and gas shipping through the Bering Strait might rival the Strait of Hormuz.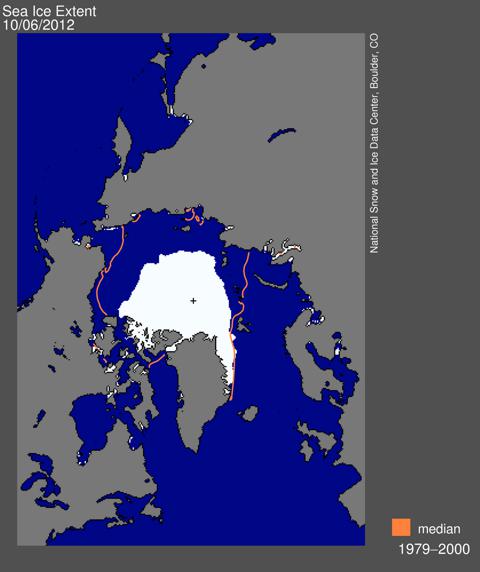 Rapidly melting Arctic ice could render the pipeline unnecessary.
Summary
A $65 billion dollar price tag spread among Exxon Mobil Corp., ConocoPhillips Co., BP PLC, and TransCanada is hardly a cause for alarm. Even at currently depressed natural gas prices, there is enough easily extractable gas on Alaska's North Slope to make the proposed pipeline a break-even venture. Over the next 30 years I expect the overall effects of the pipeline on the balance sheets of the companies involved to be neutral. I would neither buy nor sell shares of Exxon Mobil Corp., ConocoPhillips Co., BP PLC, or TransCanada Corp. based on their involvement in this project.
Disclosure: I have no positions in any stocks mentioned, and no plans to initiate any positions within the next 72 hours. I wrote this article myself, and it expresses my own opinions. I am not receiving compensation for it (other than from Seeking Alpha). I have no business relationship with any company whose stock is mentioned in this article.