At some point in time, it's safe to assume you've checked the upcoming IPO calendar with a hint of intrigue. After all, most stocks gain noticeably on their first day of trading, buoyed by a combination of investor interest and relatively cautious opening price tags set forth by the lead underwriters. Just imagine, for instance, if you had bought shares of LinkedIn (LNKD) in its opening minutes as a public company. It may have sounded too good to be true, because in actuality it was.
What such initial public offerings emphasize is the great risk in taking up a position in newly traded companies. For if you had bought shares of even LinkedIn at or above $100, your losses were insurmountable by the end of the day when the stock slowly tapered back to reality to close just off session lows at $81.58. Merely a month later shares clung to $60. Finally, bottoming six months later just under $56 or off nearly $67 from that opening day high.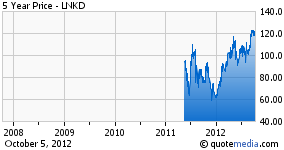 While the stock may go down in history as having one of the best opening day starts in IPO history, it actually echoed the reason why the urge to invest in a stock on its IPO day should be quelled. Something that hopefully is still fresh in investor's minds as new listings begin to pick back up in the fourth quarter.
Now of course after the turbulent months following LinkedIn's debut, the stock roared back and past the century mark. However, investors would not be wise to plan or expect such rejuvenation from other newly listed companies. Facebook (NASDAQ:FB), Zynga (NASDAQ:ZNGA) and Groupon (NASDAQ:GRPN) have all publicly traded between four and 11 months. Yet, despite the noticeable coverage prior to their listings, all three trade right at or near all-time lows as seen below.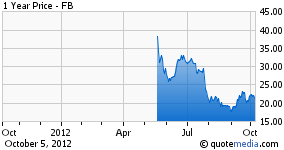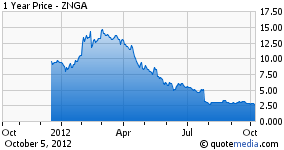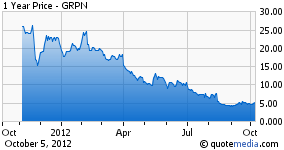 The biggest red flag for such shares is their reason for coming to market. The majority, for instance, use the funds they receive from the offering to pay off debts. For even those that choose to use the funds for expansion, investors are forced to remain uncertain whether such expansion will prove successful or well managed, overall, leaving the chance of a downside in shares still very possible.
Now this isn't to say investors should merely ignore IPOs or a company's first few months as a publicly traded company. After all, such offerings can provide investors significant insight moving forward.
For instance, after a fairly anticipated IPO, investors who chose to stay on the sidelines knew to avoid Groupon altogether after the company missed on its first quarterly report despite a successful IPO. Overall, showing investors that if the company's profitability could be sketchy following a money making debut, the long-term outlook for shares was even more dire.
Investors who followed the Facebook debacle after the company's failed IPO also learned an important lesson. Earnings and future direction can and always will outweigh current popularity and those who choose to buy without a second thought just because something is praised as the next big thing in the financial world will undoubtedly suffer more than those who choose to step back and study a company's growth model.
Now for those who worry that waiting for a company to announce a few earnings reports and studying their business model will take too much time and eliminate a shareholder's opportunity to turn a profit, one must look no further back than Google's (NASDAQ:GOOG) IPO in August of 2004.
After reporting a profit of $0.53 in their first report as a publicly traded company, Google announced earnings of $1.36 the following summer. After assuring investors growth was still well on track, the stock traded at $286 exactly one year after it went public. Albeit more expensive, the company's gains were then accelerated as shares reached a price tag of $475 by the end of 2005. Thus, meaning that even those who waited a year for a better understanding of the company's direction and greater certainty still made a sizable profit.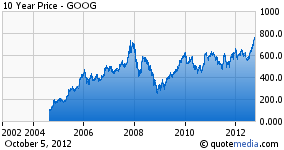 Fast-forward to today and with three of the six IPOs already this month providing negative returns, the fears of missing out on a big winner should be even more relaxed. Top that off with the fact that five of the upcoming 11 companyies scheduled to IPO, including Globelmmune (NASDAQ:GBIM), Intercept Pharmaceuticals (NASDAQ:ICPT), KYTHERA Biopharmaceuticals (NASDAQ:KYTH), Realogy Holdings (NYSE:RLGY) and Workday (NYSE:WDAY), enter the market having posted negative net income over the previous year and the sidelines remains a much safer location for intrigued investors unwisely hoping to catch a one-day pop.
As investors, IPOs can still deliver us valuable information and they can offer those who take interest a sound investment strategy in the months and years ahead by providing eventual earnings along with historical share price performance to assist future investors with appropriate entry and exit points. However, at such an early stage they don't yet deserve our money.
Disclosure: I have no positions in any stocks mentioned, and no plans to initiate any positions within the next 72 hours. I wrote this article myself, and it expresses my own opinions. I am not receiving compensation for it (other than from Seeking Alpha). I have no business relationship with any company whose stock is mentioned in this article.