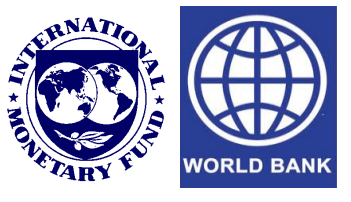 As investors await earnings news, there wasn't much in the way of news Tuesday. Bears decided to glom onto successive reports from the World Bank (Monday) and IMF (Tuesday) that global economic growth was going to decline. This isn't really news now, is it? Just about every forecasting organization has stated this as a given. But in the absence of other news, investors needed an excuse to do some selling.
I'll bet you're like most people, and you don't really understand the distinction between these two entities. Per the IMF is this brief description:
The World Bank and the IMF remain distinct. The fundamental difference is this: the Bank is primarily a development institution; the IMF is a cooperative institution that seeks to maintain an orderly system of payments and receipts between nations. Each has a different purpose, a distinct structure, receives its funding from different sources, assists different categories of members, and strives to achieve distinct goals through methods peculiar to itself.
Got that? They have occupied the same building, held joint conferences, share a common library, exchange economic data, present joint seminars, hold informal meetings daily, and may send out joint missions to member countries. They are funded by a variety of member countries (you and me, in particular) and often make money on lending. Since their lending activity dried up in 2009, they sold 212 tons of gold (with the consent of the U.S. Congress) to other central banks to keep the organization funded and everyone employed. (A good deal? Not!) In other words, they're similar to the UN formed during the post WWII era, and just about as effective. They probably have outlived their usefulness, but once you get these organizations started, it's an exercise in futility to eliminate them. Why do you think so many luminaries from around the globe want top jobs there? Their lucrative and terrific benefits -- including jets and 5-star hotels.
Meanwhile in other news, the U.S. government has sued Wells Fargo (NYSE:WFC), claiming fraud in mortgage underwriting and falsely certifying FHA loans. That was felt in Omaha and on Wall Street. I guess Buffett didn't get a heads-up from the White House.
Oil prices (NYSEARCA:USO) rallied even as the dollar (NYSEARCA:UUP) climbed, which is unusual. Perhaps these are tensions being exhibited from the Middle East. Prior to the first Gulf War, oil prices were climbing out of a long trading range a few weeks before the Iraq invasion of Kuwait. Obviously, some players knew what was about to happen in advance. Let's see what's up now. Aside from oil, most commodity prices were weaker (NYSE:DBB) and (NYSEARCA:GLD), while the heavily weighted energy sector (NYSE:DBC) was higher. Also a story is making the rounds that Spain could or even should just opt out of the euro in lieu of accepting harsh conditions from the troika.
Stocks sank overall, led by technology (NASDAQ:QQQ) and (NYSEARCA:XLK) once again as Apple (NASDAQ:AAPL) continued its slide, but Intel (NASDAQ:INTC) and semis overall (NASDAQ:SOXX) led the way down. Also much weaker were homebuilders (BATS:ITB), which needed some consolidation. The confusion in markets threw off other relationships, such as weaker bonds and weaker stocks.
After the close, Alcoa (NYSE:AA) released earnings, which are always highly anticipated, but have more complexity and "adjustments" than even the BLS can conjure up. The report, just released, showed a loss of 13 cents vs. previous 15 cent profit. Revenues were lower at $5.83 billion vs. $6.42 billion prior, but beat estimates of $5.56 billion. Adjusted earnings were 3 cents vs. 0 cents expected. Oh, the joy!
Volume was much heavier than on recent days, but still light overall. Breadth per the WSJ was negative.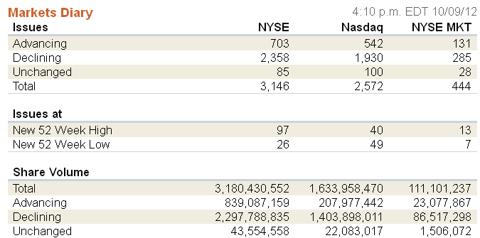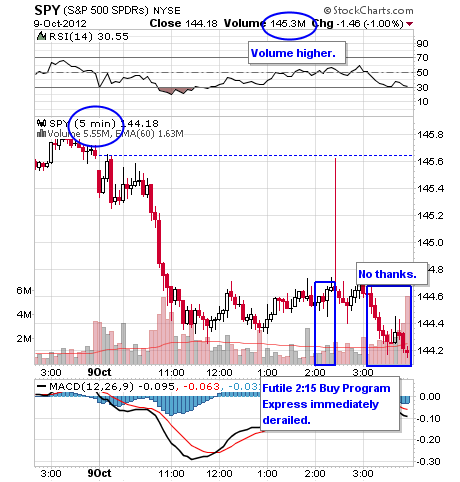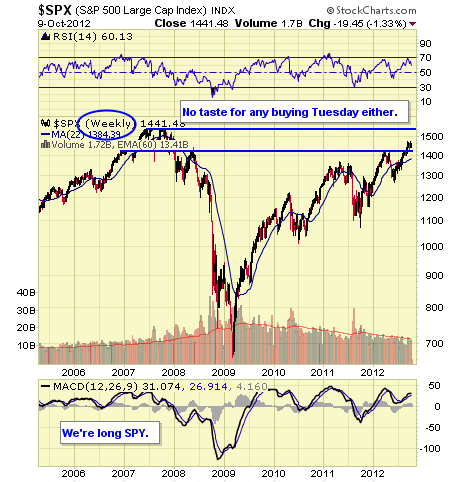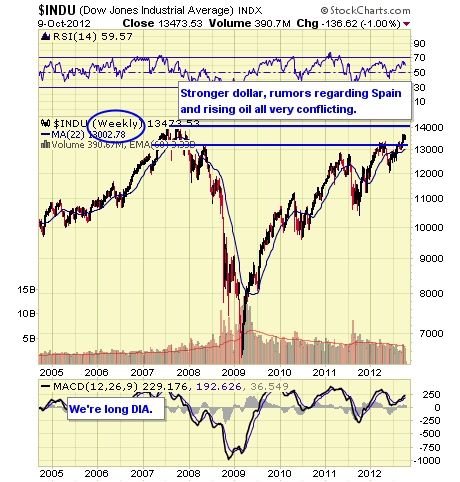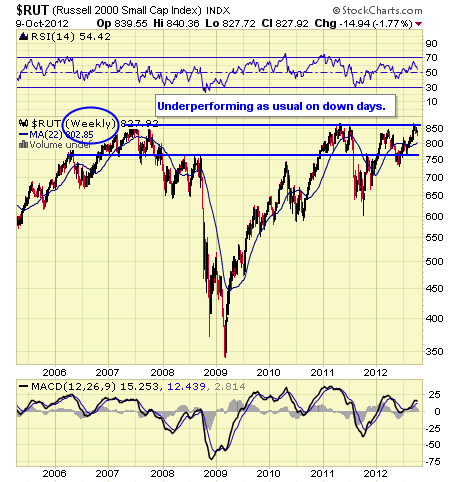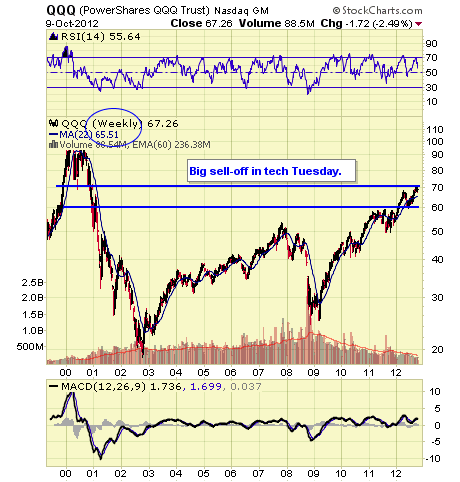 Continue to U.S. Sector, Stocks & Bond ETFs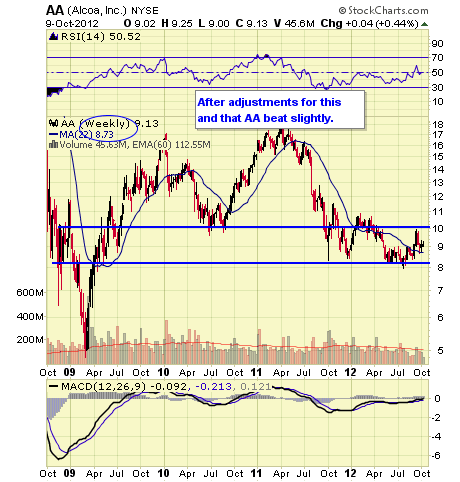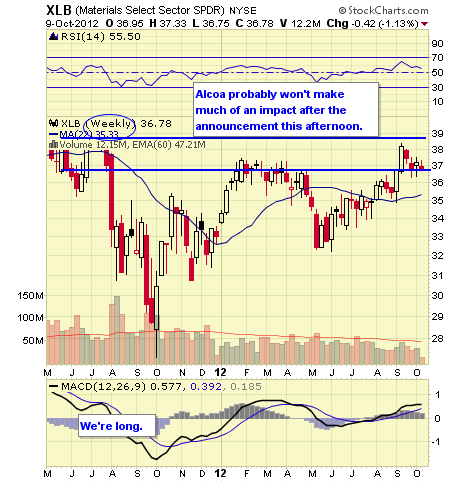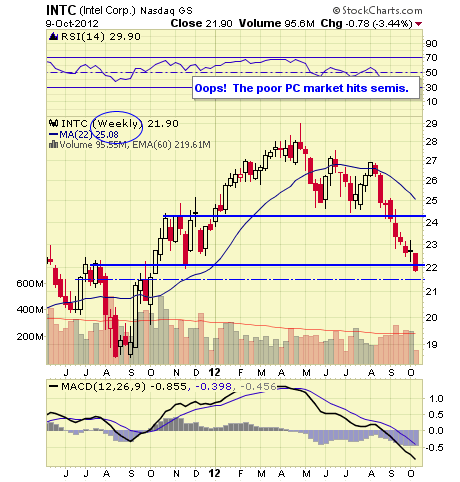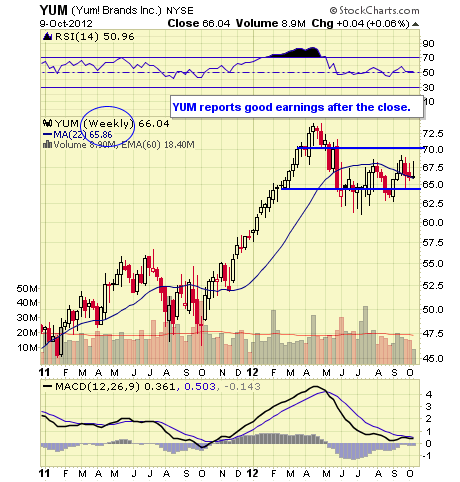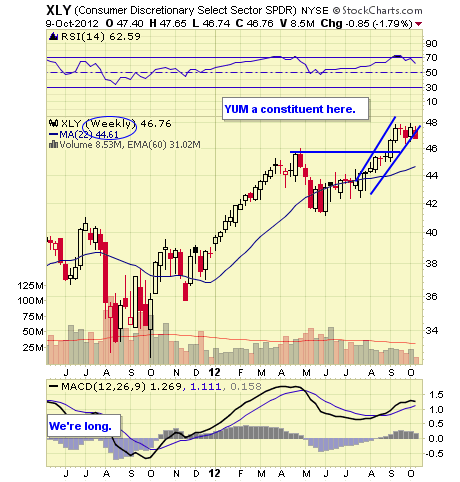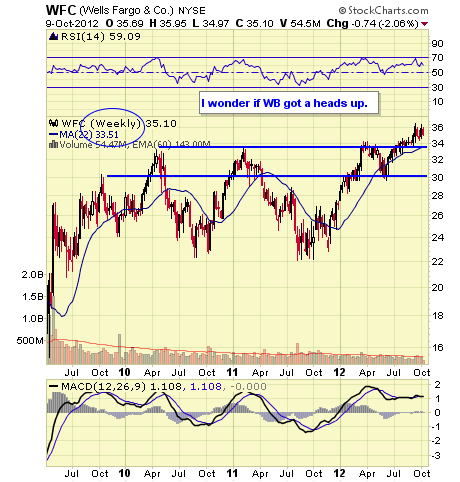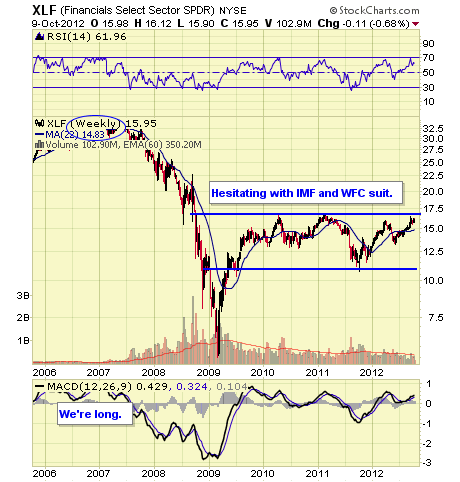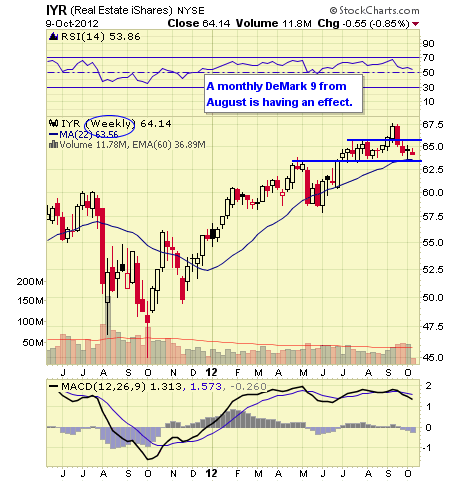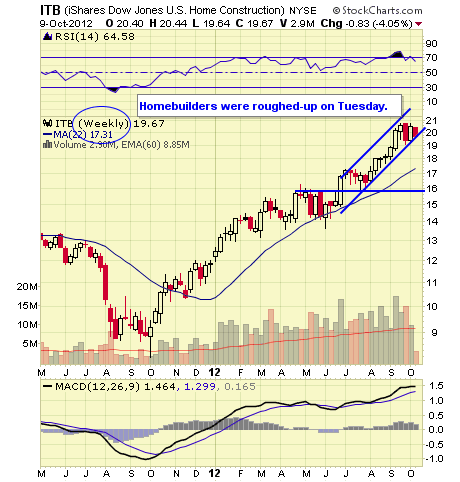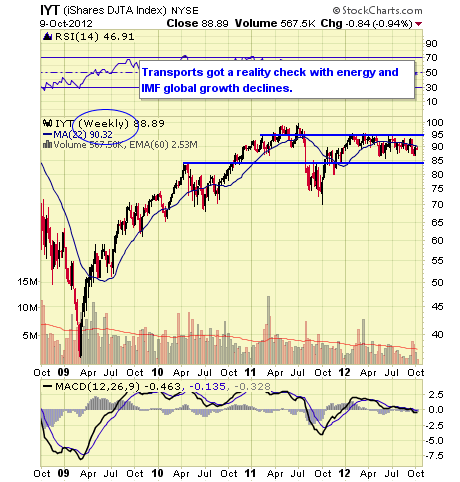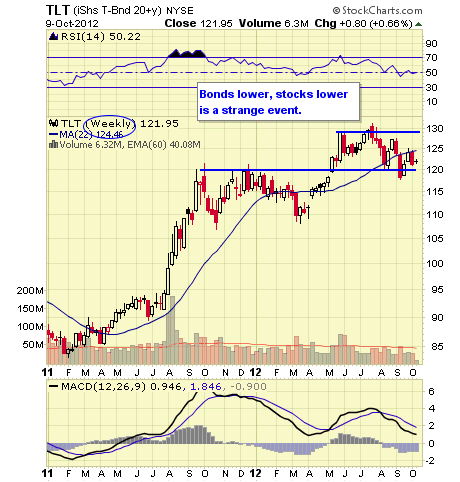 Continue to Currency & Commodity Market ETFs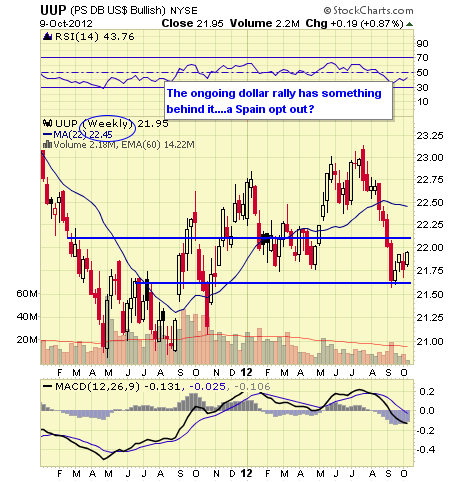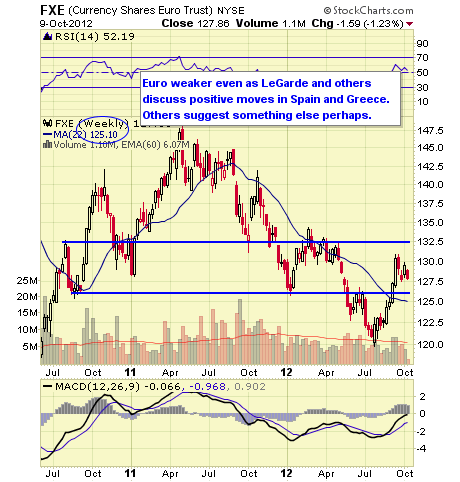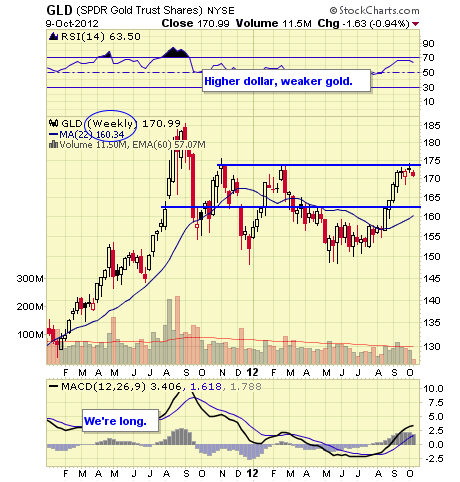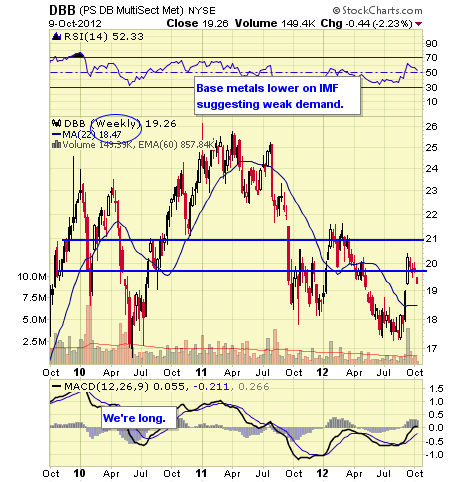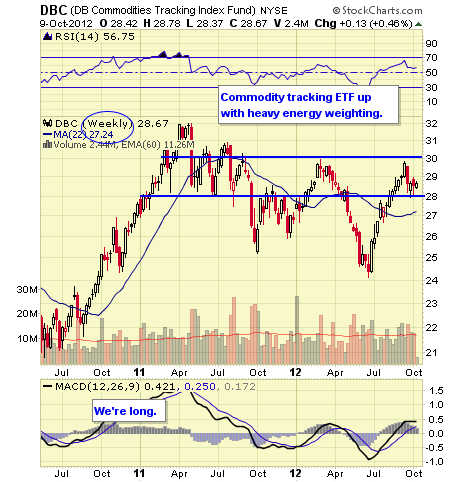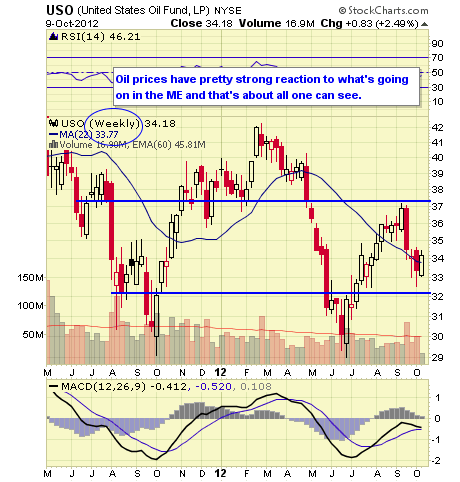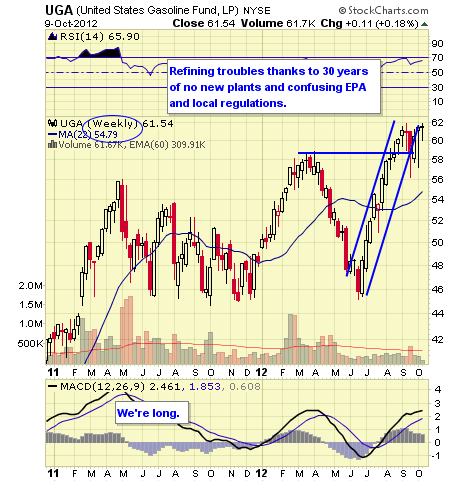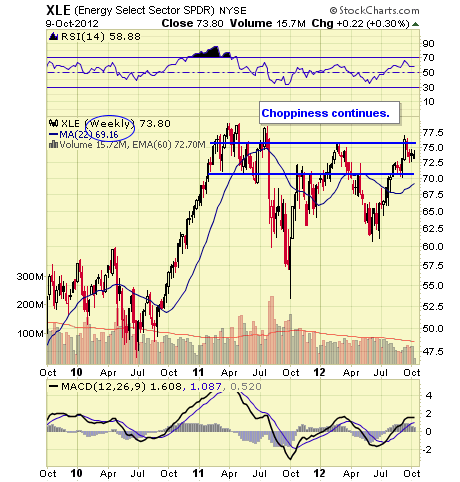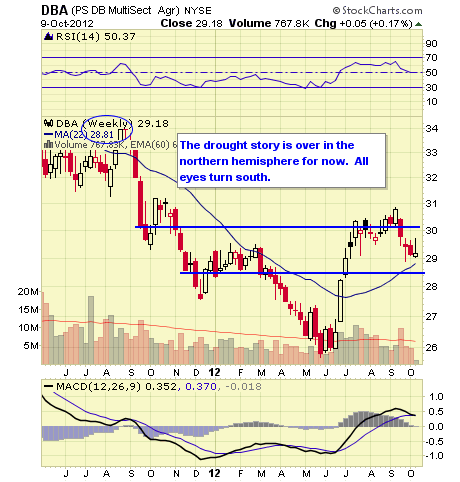 Continue to Overseas Sectors & ETFs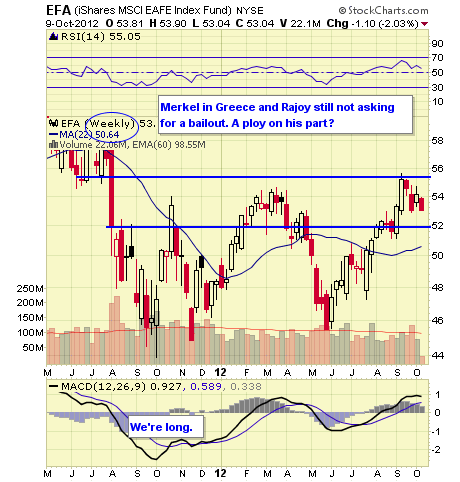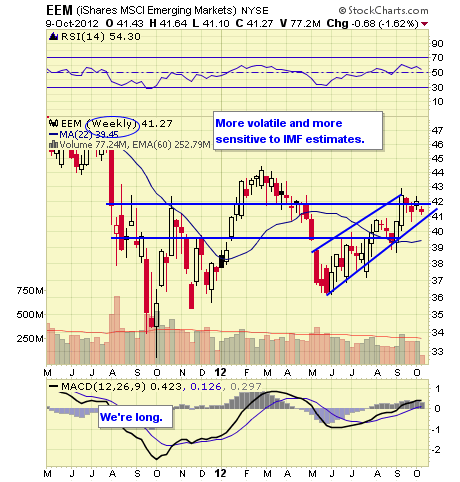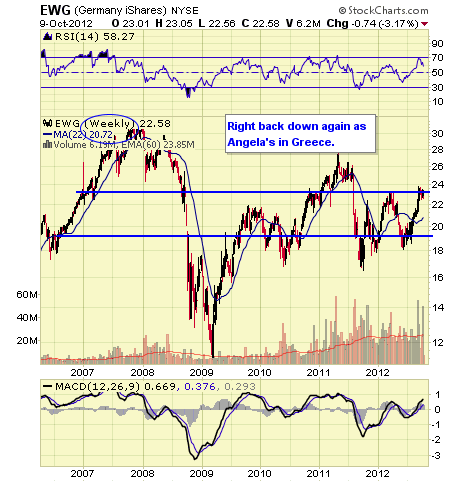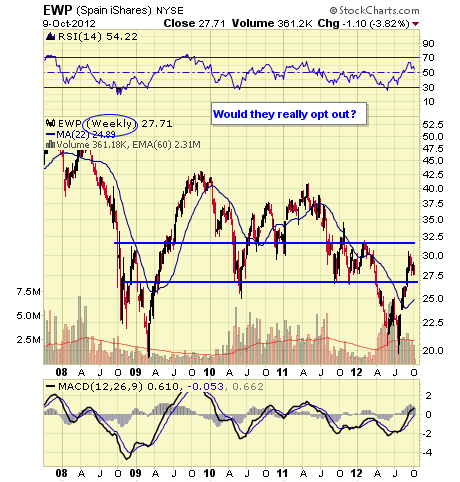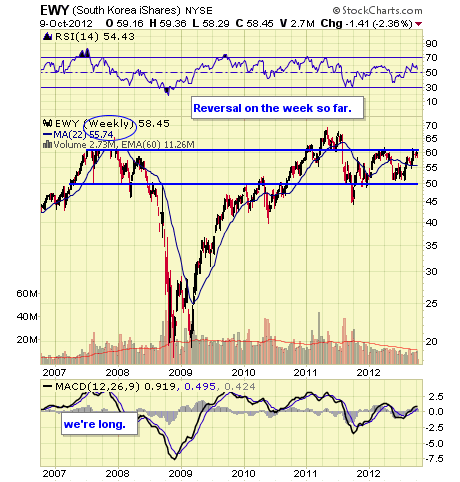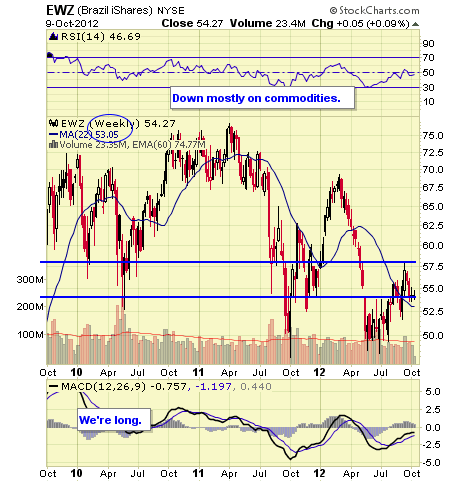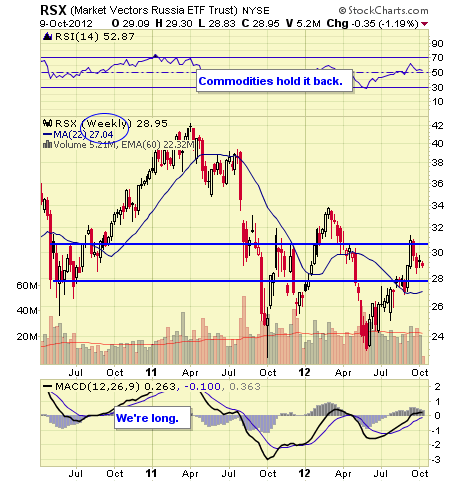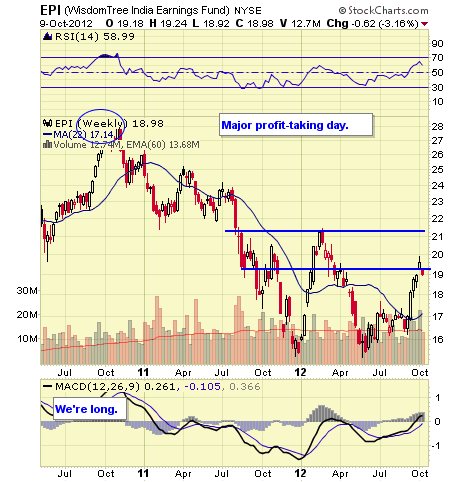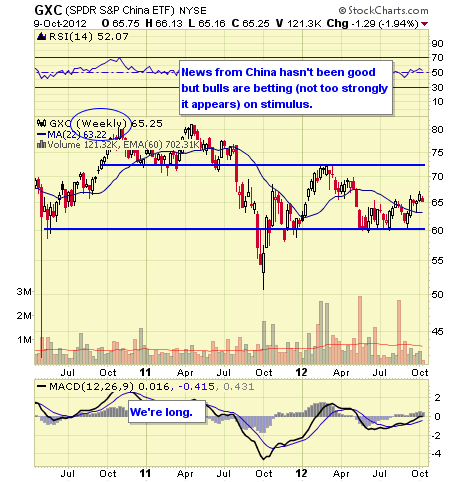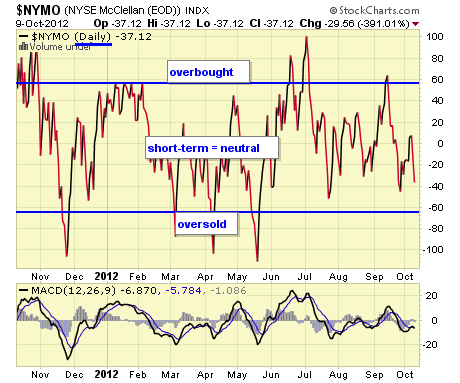 The NYMO is a market breadth indicator that is based on the difference between the number of advancing and declining issues on the NYSE. When readings are +60/-60, markets are extended short-term.
The McClellan Summation Index is a long-term version of the McClellan Oscillator. It is a market breadth indicator, and interpretation is similar to that of the McClellan Oscillator, except that it is more suited to major trends. I believe readings of +1000/-1000 reveal markets as much extended.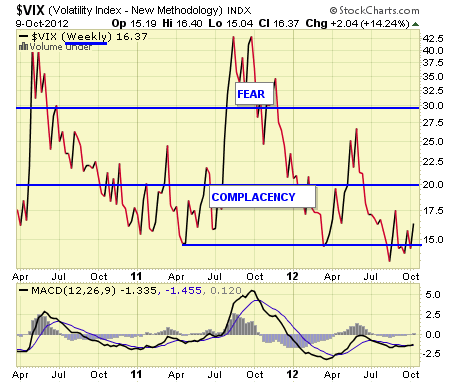 The VIX is a widely used measure of market risk, and is often referred to as the "investor fear gauge." Our own interpretation is highlighted in the chart above. The VIX measures the level of put option activity over a 30-day period. Greater buying of put options (protection) causes the index to rise.
Concluding Remarks
I could certainly do more charts, but frankly, they all look about the same. Just when we're starting to make some progress, the rug gets pulled out from under us. The situation in the eurozone, should Spain opt out as is being suggested, would initially be quite a chaotic and bearish event.
We can see earnings news now from Chevron (NYSE:CVX) and Cummins (NYSE:CMI) disappoint after the close. We can expect this type of data to continue.
Disclaimer: The ETF Digest maintains an active ETF trading portfolio, and a wide selection of ETFs away from portfolios in an independent listing. Current "trading" positions in active portfolios, if any, are embedded within charts: Lazy & Hedged Lazy Portfolios maintain the follow positions: VT, MGV, BND, BSV, VGT, VWO, VNO, IAU, DJCI, DJP, VMBS, VIG, ILF, EWA, IEV, EWC, EWJ, EWG, & EWU.
The charts and comments are only the author's view of market activity and aren't recommendations to buy or sell any security. Market sectors and related ETFs are selected based on his opinion as to their importance in providing the viewer a comprehensive summary of market conditions for the featured period. Chart annotations aren't predictive of any future market action rather, they only demonstrate the author's opinion as to a range of possibilities going forward.
Disclosure: I have no positions in any stocks mentioned, and no plans to initiate any positions within the next 72 hours. I wrote this article myself, and it expresses my own opinions. I am not receiving compensation for it. I have no business relationship with any company whose stock is mentioned in this article.