The rise in crude oil demand over the last 5 years, as discussed in last week's newsletter, is largely due to growth in demand from China.
So far the Chinese economy has withstood the global slow-down, maintaining GDP growth above 10 percent per year. The Shanghai Composite index, however, has fallen more than 60 percent from its 2007 peak — an indication of what China can expect when the euphoria from the Olympics has faded. Falling crude oil demand from China would threaten long-term support at $100.
click to enlarge images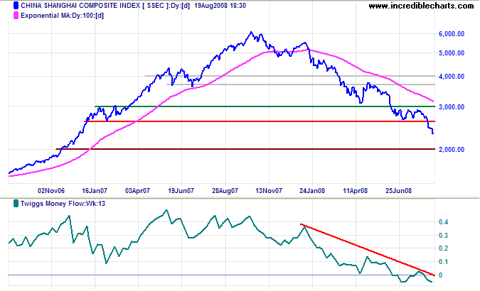 The calculated long term target is $122 - ($145 - $122). Failure of support would test the 2007 low of $50/barrel. This remains less than a 50% probability, however. And hope is not a strategy.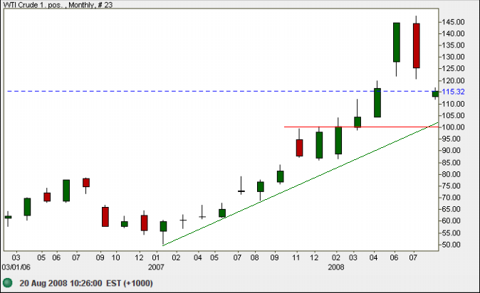 Source: Netdania
West Texas Intermediate Crude is edging lower towards medium-term support at $110/barrel. Slowing of the decline indicates support and we are likely to see a retracement to test the new resistance level at $122. Falling demand, however, as the global economy heads for recession, should ensure that the retracement is short-lived.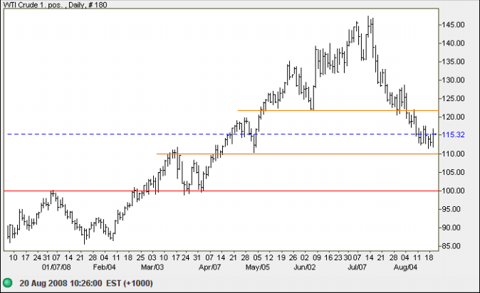 Source: Netdania
Disclosure: none