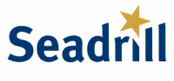 Seadrill Partners LLC (NYSE:SDLP), a subsidiary of the Norwegian offshore oil and gas drilling services company, Seadrill Limited (NYSE:SDRL) announced terms for its IPO on Monday. The company plans to sell 8,750,000 common units at the price range of $20 to $22.
Business
Seadrill Partners is a limited liability company that "owns, operates and acquires offshore drilling rigs." It has ownership interest in four rigs. The "drilling rigs are under long-term contracts with major oil companies such as Chevron, Total, BP and ExxonMobil with an average remaining term of 4.1 years as of September 30, 2012." None of the contracts expire before March, 2015. It also has agreements with SDRL to purchase additional drilling rigs with long term contracts (5 years).
Spin-off
Here are the spin-off details:
8,7500,000 common units will be offered to the public at the price range of $20-$22. An additional 1,312,500 common units will be distributed if the underwriters exercise their over-allotment option in full.
24,815,025 common units and 16,543,350 subordinated units will be outstanding after the spin-off. SDRL will own all the other units. If 8,750,000 units are distributed to the public, SDRL will own 78.8%, and the public will own 21.2% of the company.
Figure 1: SeaDrill Organization
Cash Distributions
The common units and subordinated units differ on the priority of receiving dividends. The partnership will pay cash distributions each quarter in the following manner:
"first, to the holders of common units, until each common unit has received a minimum quarterly distribution of $0.3875 plus any arrearages from prior quarters;"
"second, to the holders of subordinated units, until each subordinated unit has received a minimum quarterly distribution of $0.3875 ; and"
"third, to all unitholders, pro rata, until each unit has received an aggregate distribution of $0.4456."
"If cash distributions to our unitholders exceed $0.4456 per unit in a quarter, holders of our incentive distribution rights (initially, the Seadrill Member) will receive increasing percentages, up to 50%, of the cash we distribute in excess of that amount."
Conversion of Subordinated Unit
"The subordination period generally will end if we have earned and paid at least $0.3875 on each outstanding common and subordinated unit for any three consecutive four-quarter periods ending on or after September 30, 2017.
For purposes of determining whether the subordination period will end, the three consecutive four-quarter periods for which the determination is being made may include one or more quarters with respect to which arrearages in the payment of the minimum quarterly distribution on the common units have accrued, provided that all such arrearages have been repaid prior to the end of each such four-quarter period. If the subordination period ends as a result of us having met the tests described above, all subordinated units will convert into common units on a one-for-one basis, and the common units will no longer be entitled to arrearages.
In addition, at any time on or after September 30, 2017, provided there are no arrearages in the payment of the minimum quarterly distribution on the common units and subject to approval by our conflicts committee, the holder or holders of a majority of our subordinated units will have the option to convert each subordinated unit into a number of common units at a ratio that may be less than one-to-one on a basis equal to the percentage of available cash from operating surplus paid out over the previous four-quarter period in relation to the total amount of distributions required to pay the minimum quarterly distribution in full over the previous four quarters."
Analysis
There will not be a pop from an IPO price of $20-$22. At a price of $22, the common units would be giving a dividend yield of 7% at the minimum quarterly distribution. The company is forecasting the 2013 dividend to be $1.62 for the common units (7.4% yield). There are too many risks with this partnership for that kind of yield.
For first couple of years everything should be fine. The rigs are new and signed to multi-year contracts. But, what happens when the contracts run out? There is no guarantee that they will be able to sign the next contract.
Also, years down the line they will need to replace the rigs.
The cash flow is dependent on the price of the contracts they sign. There is no guarantee that they will be able to get the rates they are getting today. A 4-year guarantee of rates is not a very long time.
There is limited growth in this investment besides getting better rates in the future.
There could be selling pressure in the near future if the parent unloads the common units to raise cash.
Conclusion
Even though, the first couple years should be smooth, there could be problems in the future. I strongly urge investors to avoid this IPO as there is little chance for a first day pop. If investors are looking for a limited partnership investment for income investing, the Susser Petroleum Partners (SUSP) by Susser Holdings (NYSE:SUSS) is the way to go. Read the full analysis of Susser Petroleum Partners exclusively here at HypeZero.
Read the full prospectus here for Seadrill Partners LLC.
Disclosure: I am long SUSS. I wrote this article myself, and it expresses my own opinions. I am not receiving compensation for it (other than from Seeking Alpha). I have no business relationship with any company whose stock is mentioned in this article.