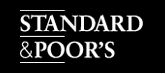 Standard & Poor's delinquency index for U.K. nonconforming residential mortgage-backed securities [RMBS] increased to a record level of 23.31% in the second quarter, from 22.17% in the previous quarter and 90+ day delinquencies now stand at 12.12%.
The 2005 vintage of transactions continues to show the highest cumulative losses to date, but the 2007 vintage is trending above all others in relative terms, meaning that higher losses are appearing earlier in the life of some transactions, S&P said in a new report.
Rising numbers of foreclosures and declining house prices are likely to cause an acceleration in losses over the coming quarters.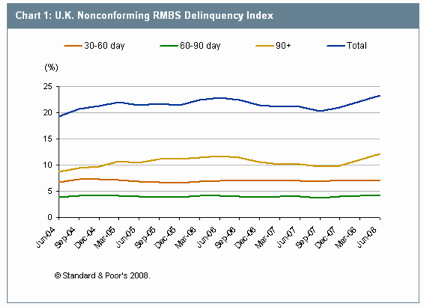 Delinquencies on prime RMBS also continued to rise in Q2 2008. In a separate report S&P said 90+-day delinquencies have now hit 1.00% from 0.92% last quarter, and total delinquencies have increased to 2.94% from 2.33%. "These are the highest values seen in this index, exceeding 2006 levels."