Lease originations month-to-month decline 15%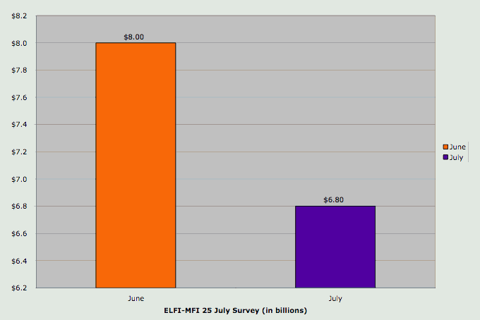 The majority of leasing companies saw a decline of business in the second quarter of 2008, according to the Equipment Leasing and Finance Association most recent survey.
The ELFA-MLFI-25 shows July data report originations month-to-month declined by 15 percent to $6.8 billion.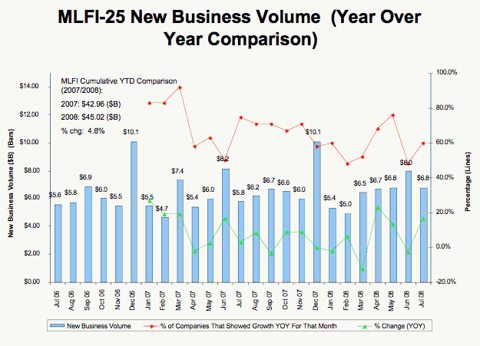 Credit approvals were corresponding down also.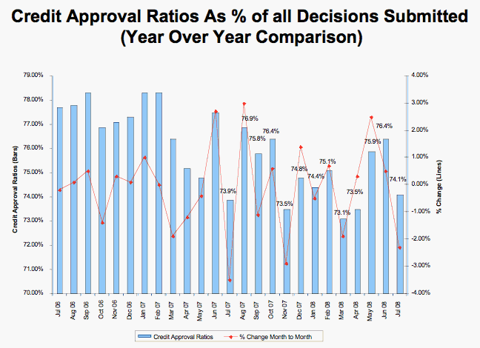 Leasing companies have been reporting to Leasing News that the second quarter has been soft, particularly in the small ticket marketplace. Tax incentives do not seem to be an inducement here, as well as credit has tightened up.
It is hogwash to believe that a tightening credit marketplace or downturn is good for the leasing industry. This thinking is quite wrong as the pie of business is much smaller. Even "C" and "D" credits are part of the pie, as if all leasing does is poorer credits.
That is not true.
The old adage that a rising tide raises all books is true, as well as the vice versa, that a low tide sinks all boats.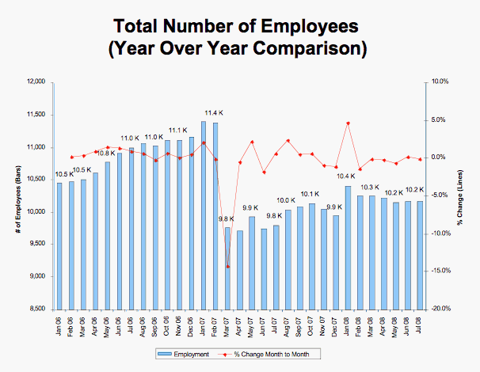 The employment numbers look "strange" in comparison to news of leasing companies merging, closing operations, and letting people go as CIT (NYSE:CIT), Citibank (NYSE:C), GE (NYSE:GE) and Irwin Bank (IFC) have recently done. The ZRG Executive Hiring Index is due soon. It will be interesting to see if there are no changes for the last three months as the ELFI-25 indicates.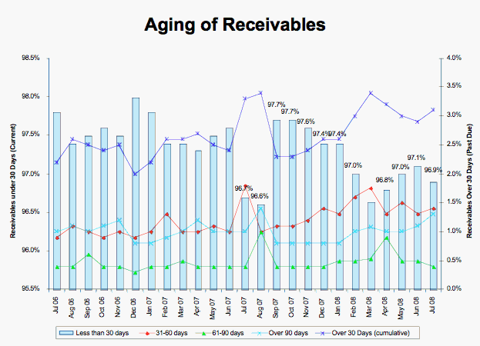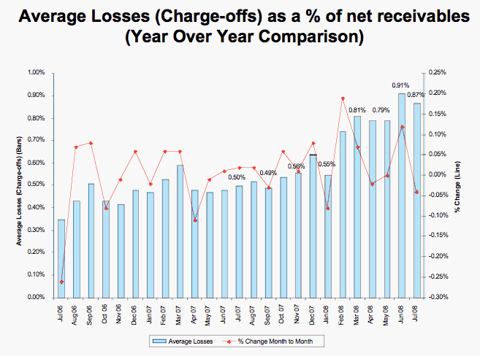 Companies participating in the survey (note: Irwin Financial closed their operation in the US in July, US Express Leasing was recently sold to Tigris, several of the companies in their public SEC statements reported a net profit and overall business declines in their second quarter.)
ADP Credit Corporation 
Bank of America 
Bank of the West
Canon Financial Services 
Caterpillar Financial Services Corporation
CIT
Citicapital
De Lage Landen Financial Services
Fifth Third Bank 
First American Equipment Finance 
GreatAmerica
Hitachi Credit America
HP Financial Services
Irwin Financial
John Deere Credit Corporation
Key Equipment Finance
Marlin Leasing Corporation
National City Commercial Corp.
RBS Asset Finance
Regions Equipment Finance
Siemens Financial Services
US Bancorp
US Express Leasing
Verizon Capital Corp
Volvo Financial Services
Wells Fargo Equipment Finance
Disclosure: none