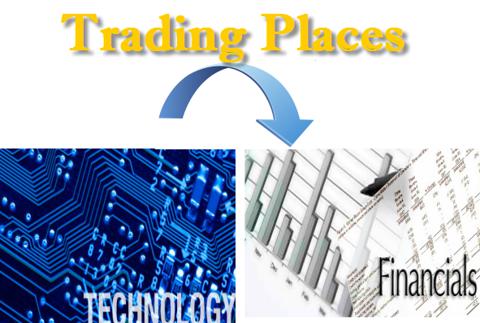 China's GDP data fell to 7.4% from 7.6% previously. This caused a rally in Asia in general on ideas of more stimulus, on which the Chinese have sent mixed messages. One report said they wouldn't be doing any QE like their global peers, fearing inflation, while others have stated the opposite. China isn't that transparent, but neither are we, given some of the data U.S. authorities have been issuing.
Jobless Claims return to normal after the BLS and DOL realize they screwed up (388K vs. 365K, and prior revised from 339K to 348K). So a bump of 48K higher in claims, even with revisions, is the highest in many years. This comes with little explanation, with bullish spin from financial media attributed to unnamed technical and/or seasonal considerations. The Philly Fed was positive (5.7 vs. .5 expected, and prior -1.9). Leading Indicators were unsurprisingly positive (.6% vs. .2%, and prior -.4%).
UBS states there were three more incidents of fraudulent trading by employees, just now discovered. These banks are too big to manage properly, and current risk management capabilities are inept, obviously.
The dollar (NYSEARCA:UUP) had a slight uptick, while the poorer Chinese economic data caused gold (NYSEARCA:GLD) prices to drop modestly once again. Chinese gold imports are down, but they're still importing and are large producers of the metal.
Oil prices (NYSEARCA:USO) dropped on supply (2.86 million bbls vs. 1.3 million bbls expected), and most commodity markets (NYSE:DBC) were flat to weaker. Bonds (NYSEARCA:TLT) were weaker, even as stocks were mixed to weaker.
Google (NASDAQ:GOOG) stole the earnings show Thursday as its earnings report was released early and by accident. The "note" on the release stated "pending Larry," meaning it had to be approved first. That person who sent it is now looking for work somewhere like Alta Vista. No matter, since the earnings and revenues were terrible, unless "Larry" decides to alter them, which he can't. 165 hedge funds and most of Wall Street's talking heads are long the stock. They were all over the airways today saying the stock must be bought now, but they're talking their books, clearly. The report is what matters ($9.04 vs. $10.65 expected, and revenues $11.33 billion vs. $11.86 billion), not the release timing. Google still remains a great company, but at what price and PE? This is what the market will try and sort out.
Tech overall has been underperforming (NYSE:IBM), (NASDAQ:AAPL), (NYSEARCA:XLK), (NYSEARCA:SMH), and financials (NYSEARCA:XLF) have been outperforming. There's a change in leadership if a rally continues favoring the latter. It's important to remember a couple of important issues. With tech, you pay a premium (higher PEs) for growth. Should growth falter for any reason, PEs get compressed more rapidly, since investors didn't get the growth they were paying for. (Note: after the close, MSFT missed on both revenues and earnings). There has never been a bull market in history without financials, either in the mix or leading. Since the 2009 low, financials rallied smartly, but over the last two years, they've been range bound as doubts going forward have vexed investors. Now, they seem at another important resistance area with a chance to move forward -- a chance.
Volume picked up slightly, but still remains on the light side, while breadth per the WSJ was mostly negative.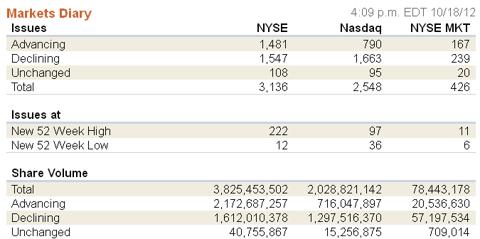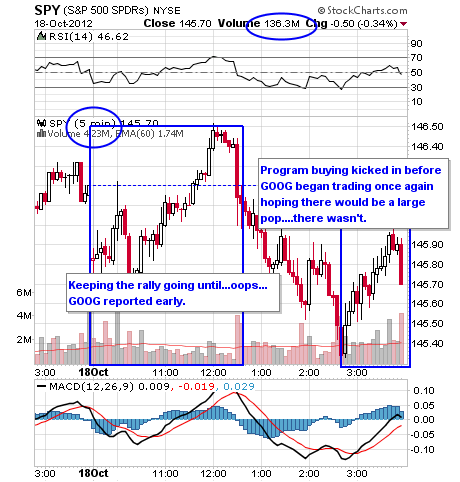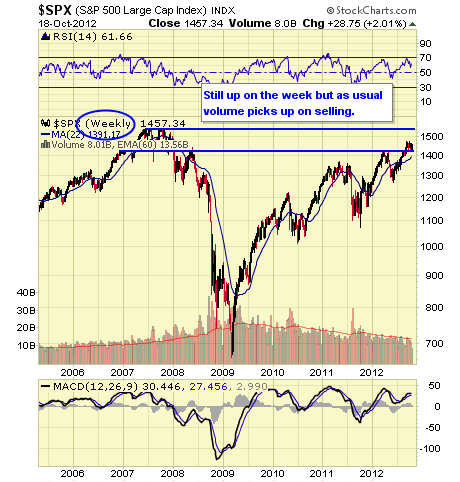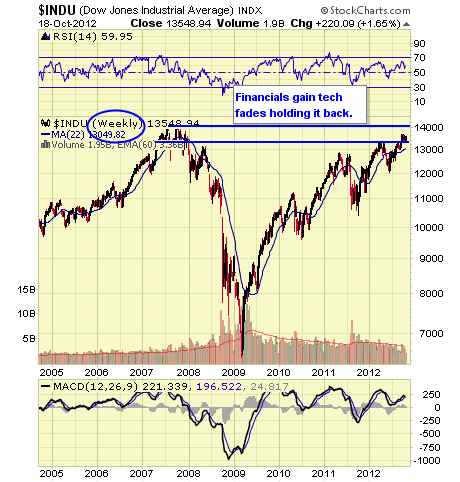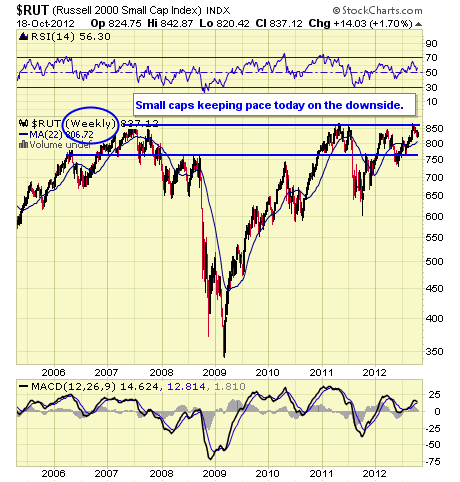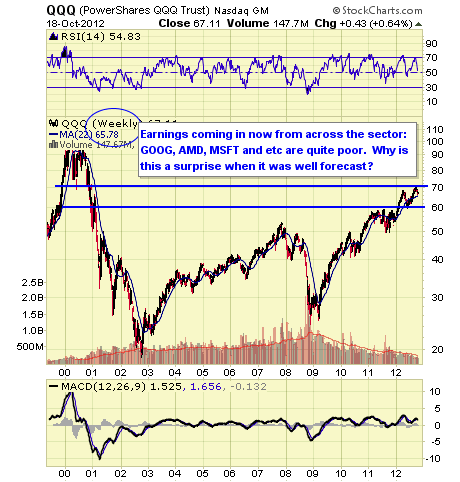 Continue to U.S. Sector, Stocks & Bond ETFs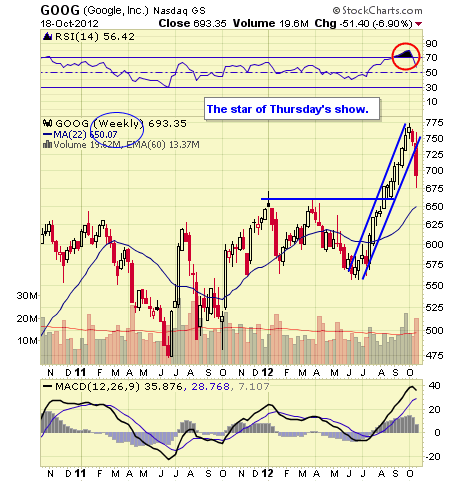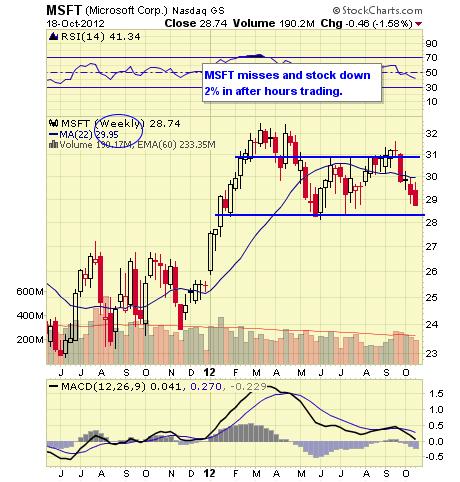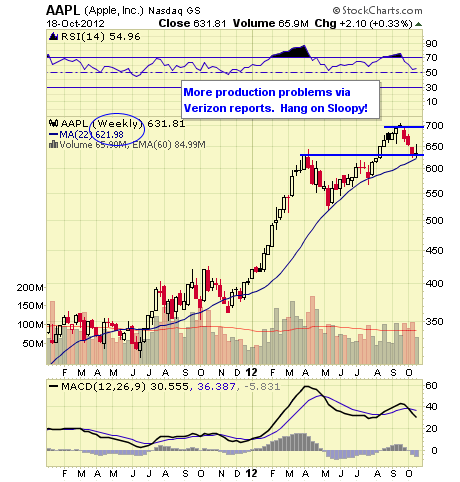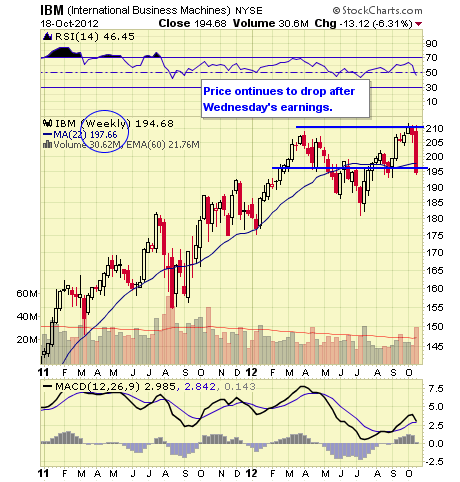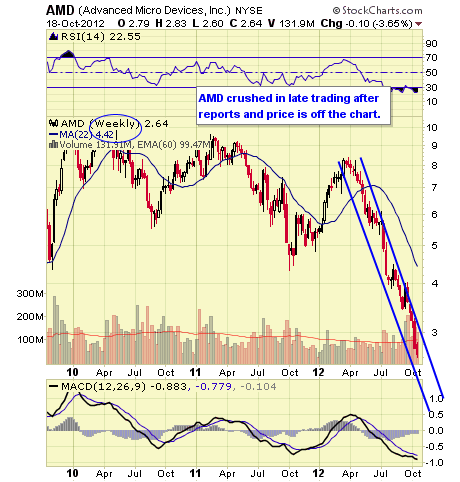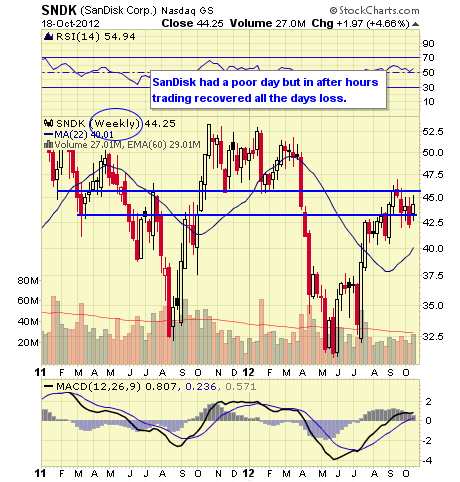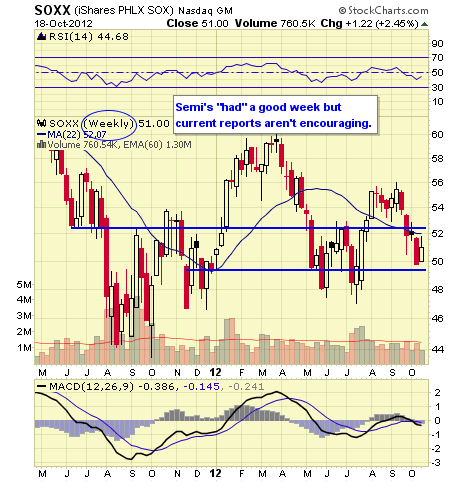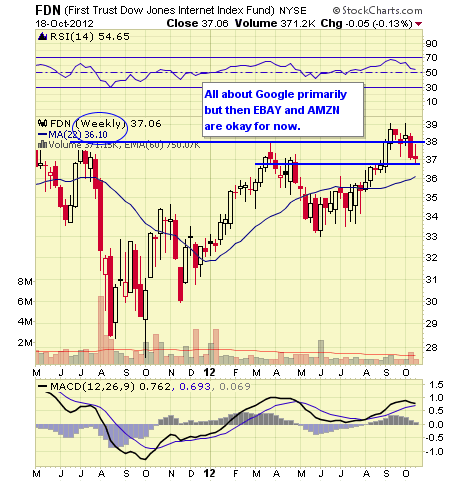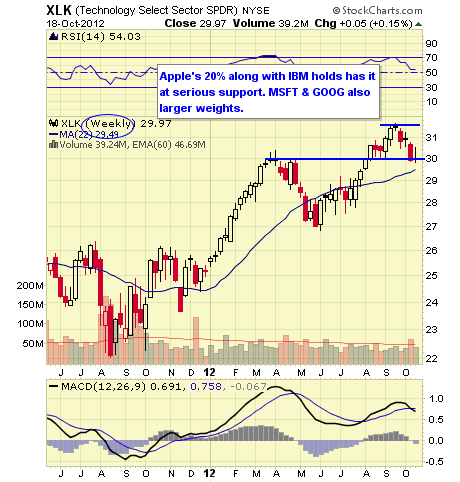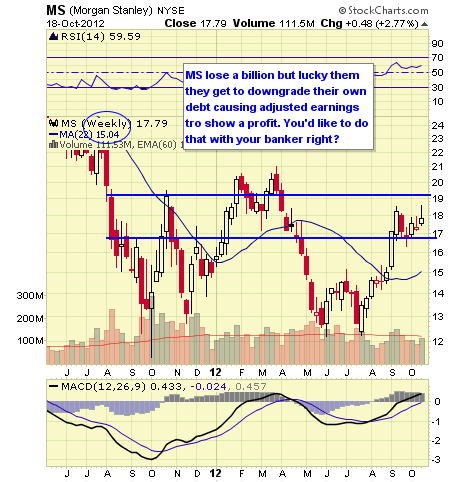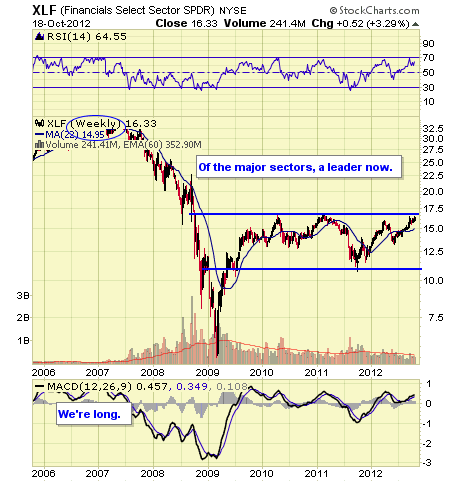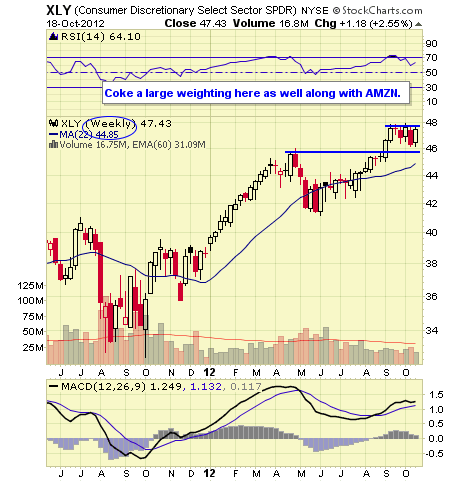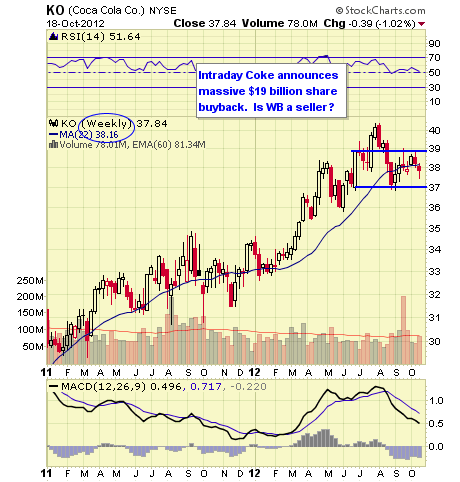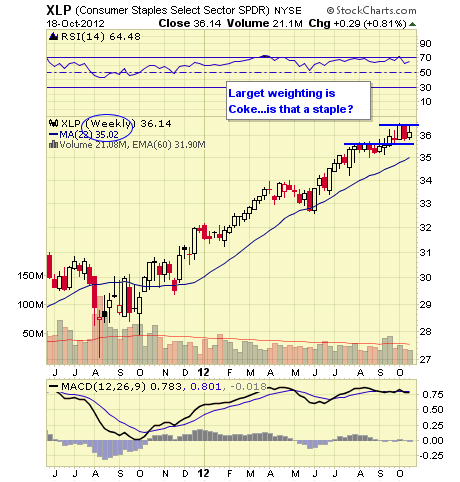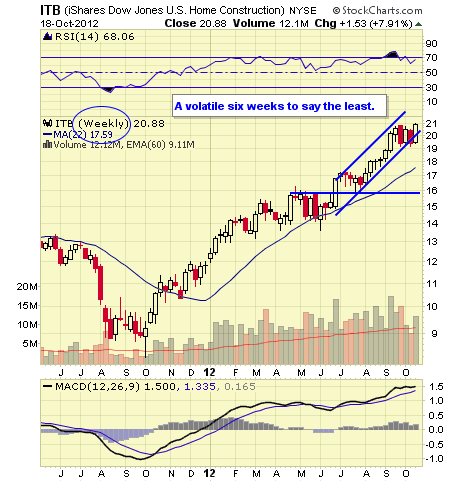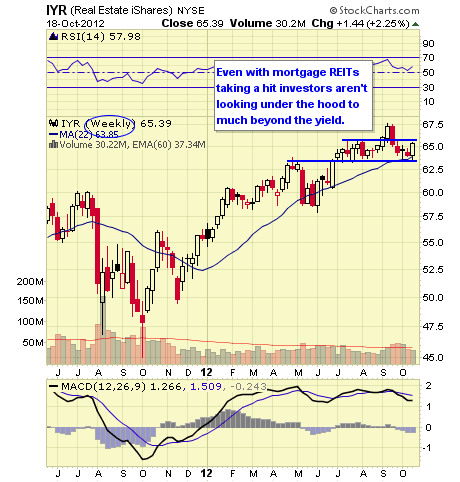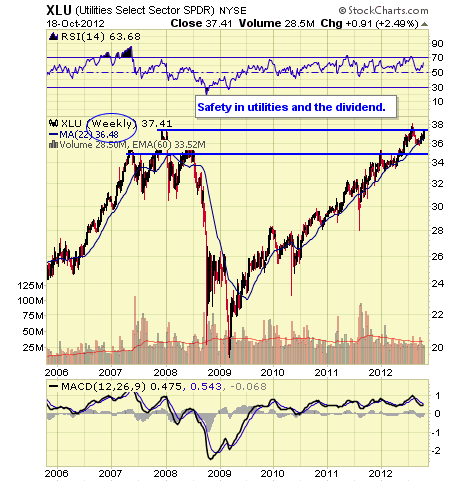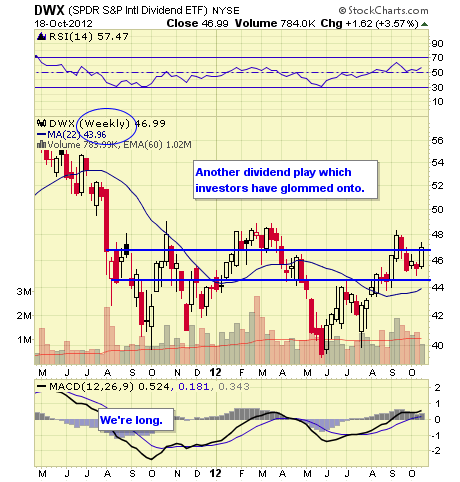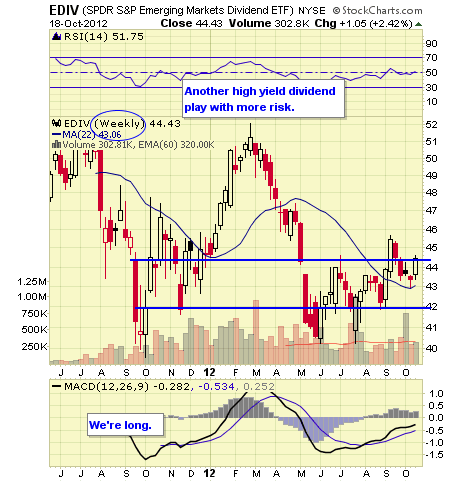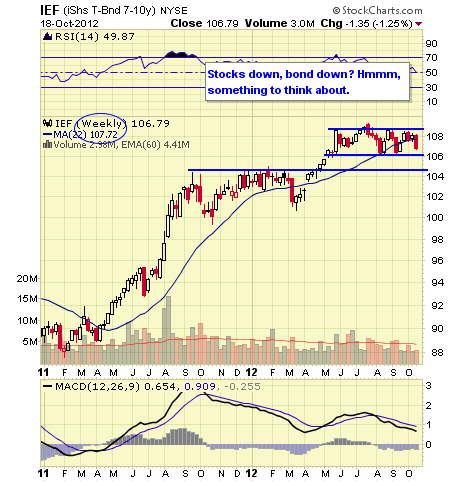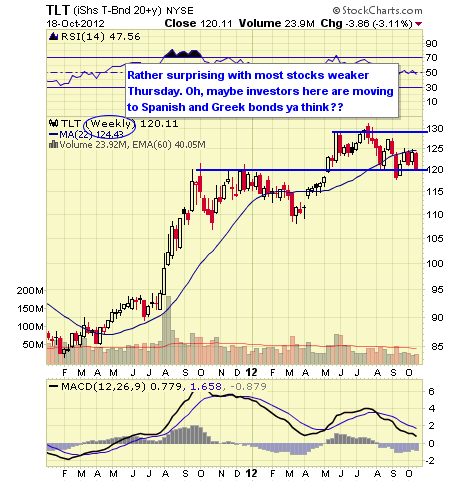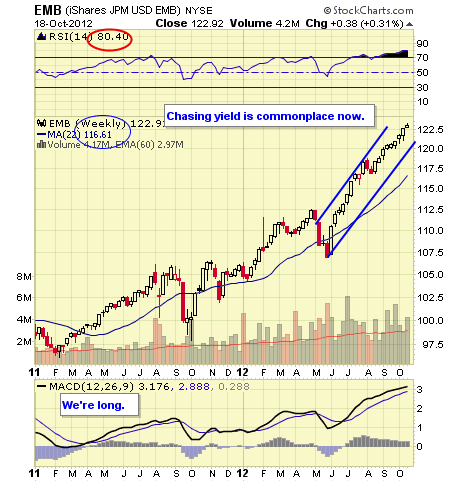 Continue to Currency & Commodity Market ETFs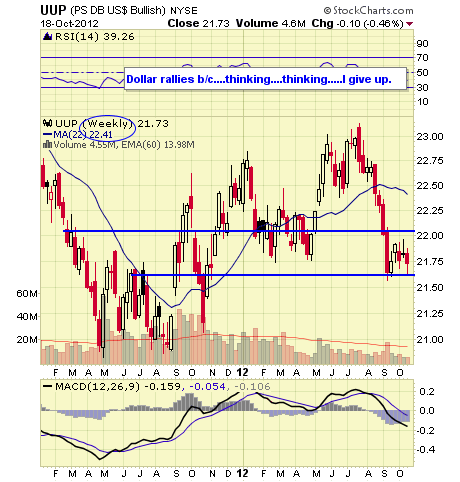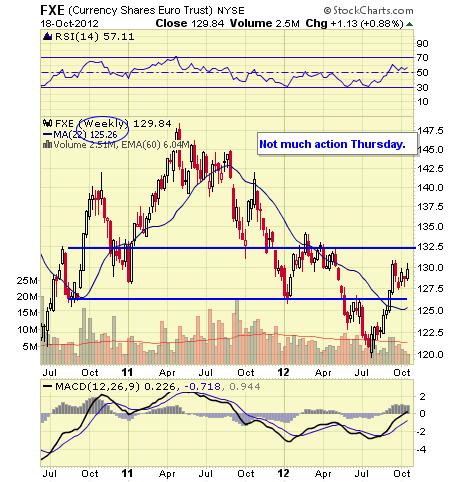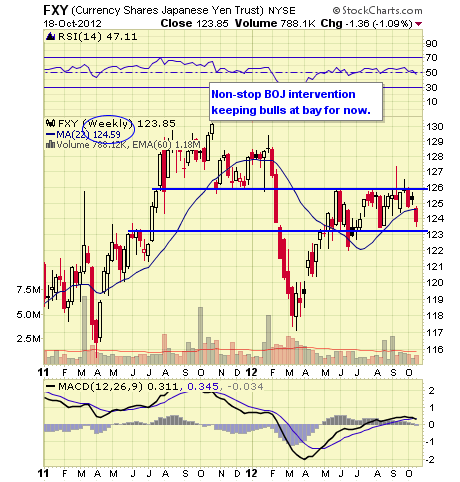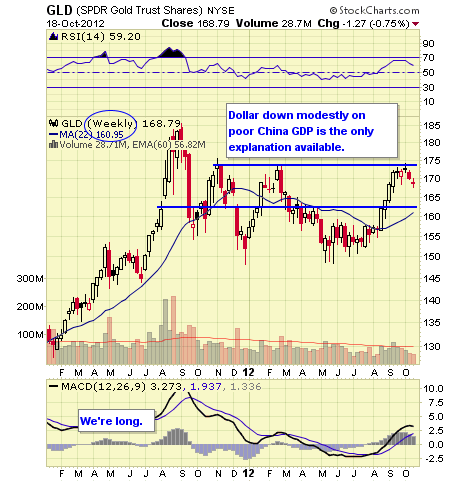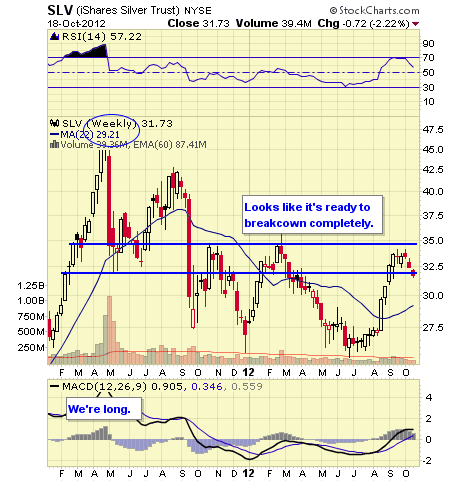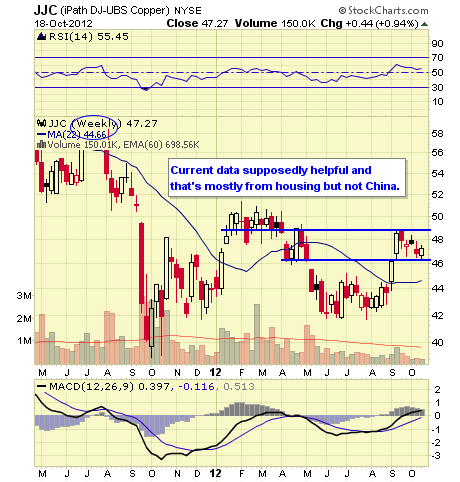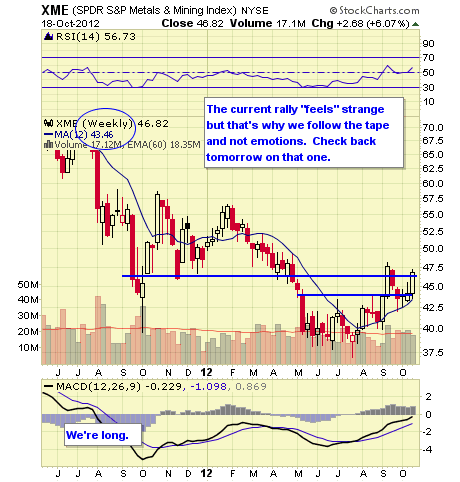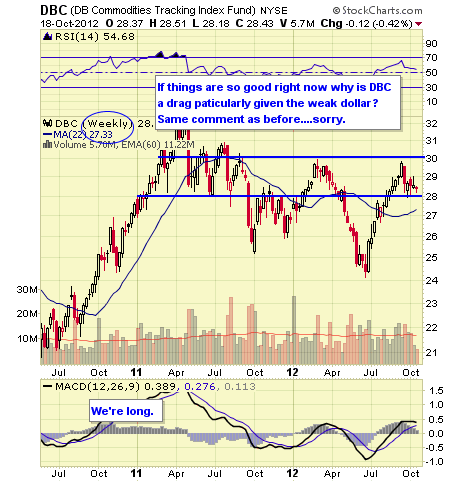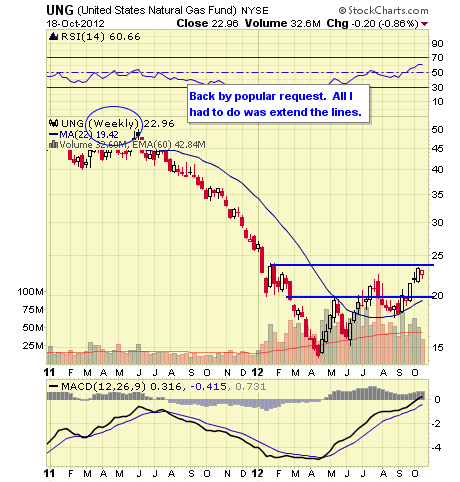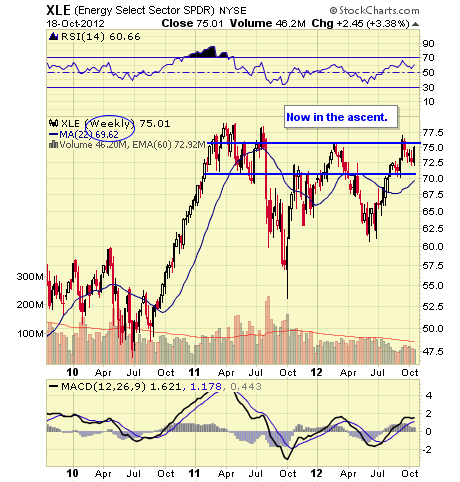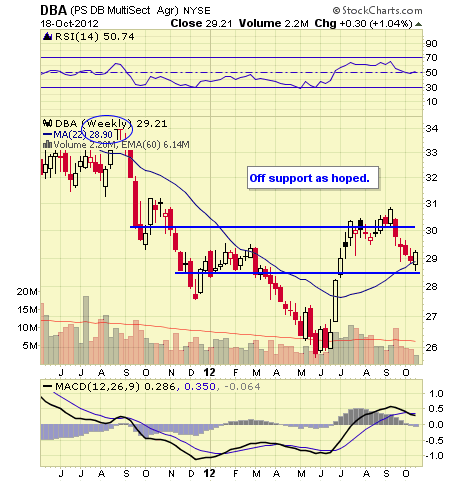 Continue to Overseas Sectors & ETFs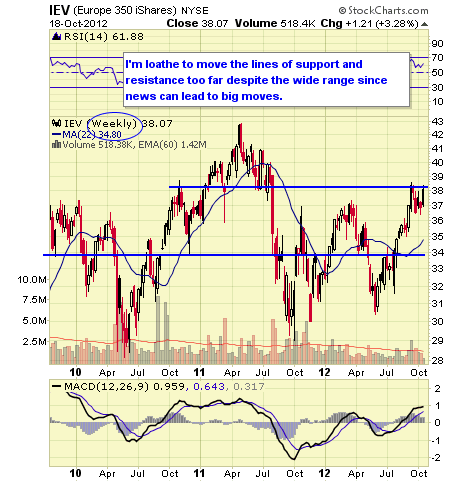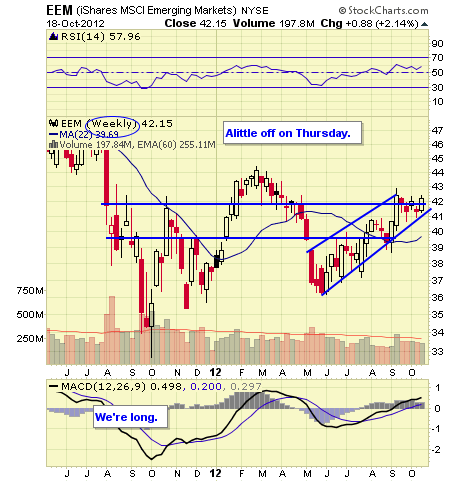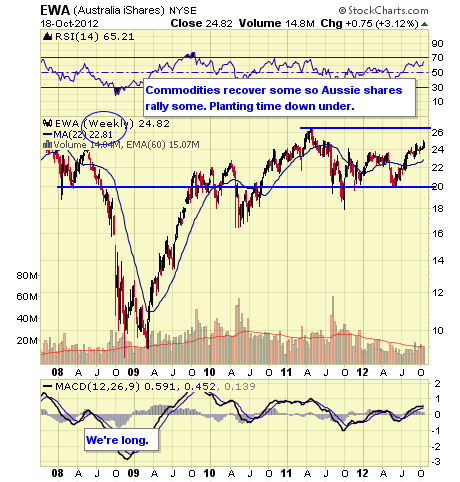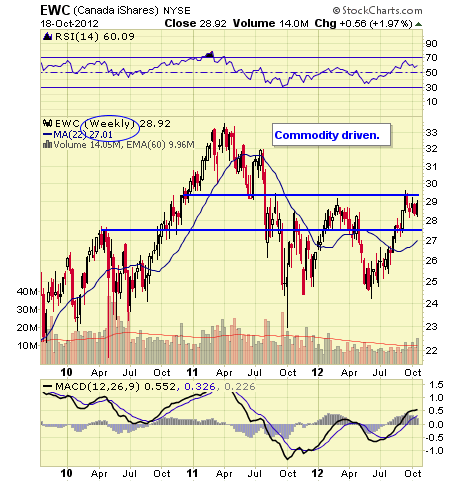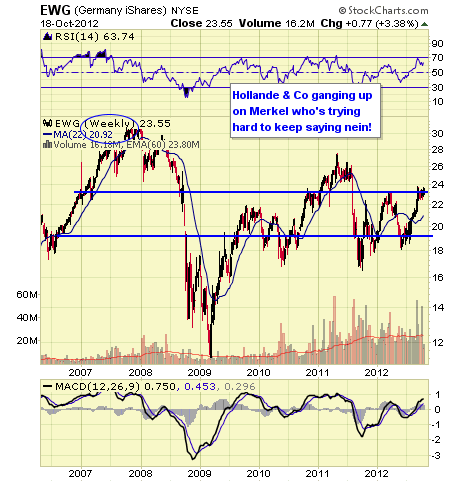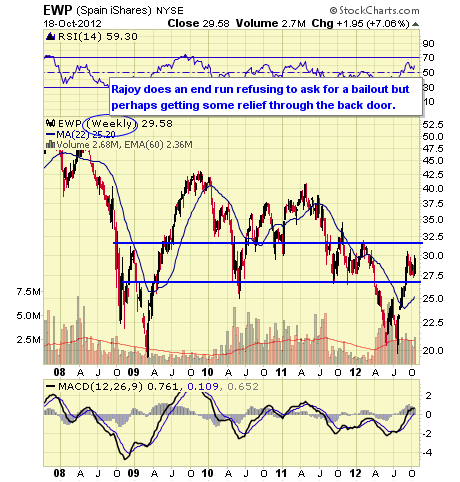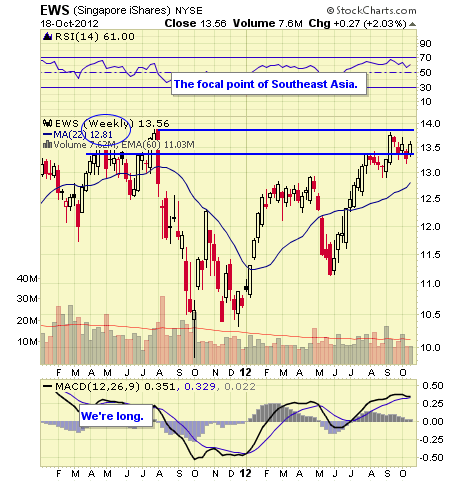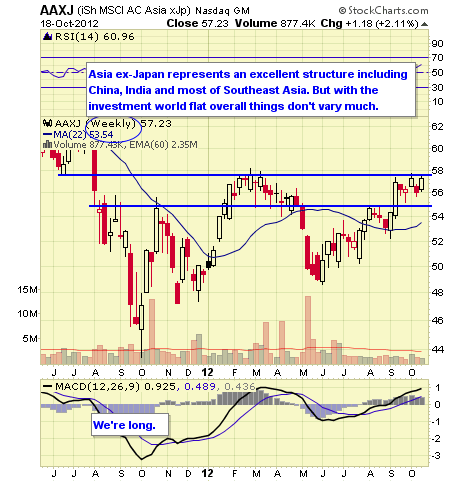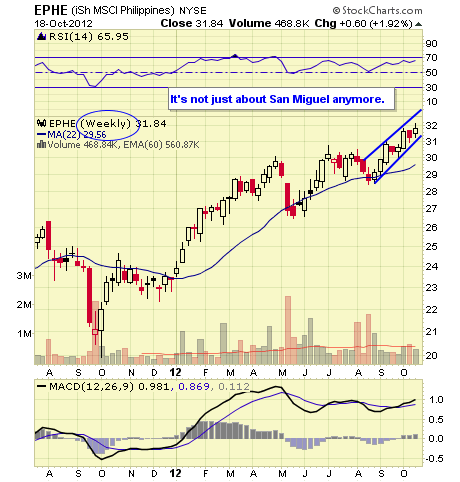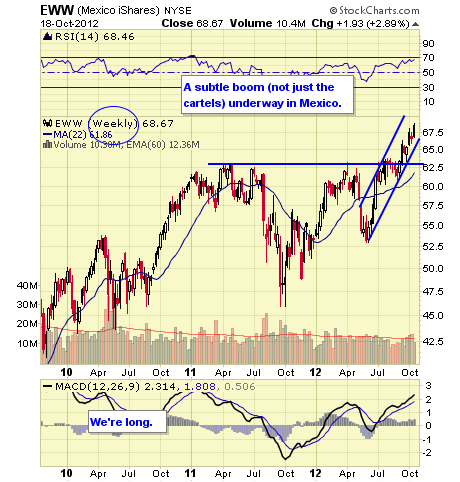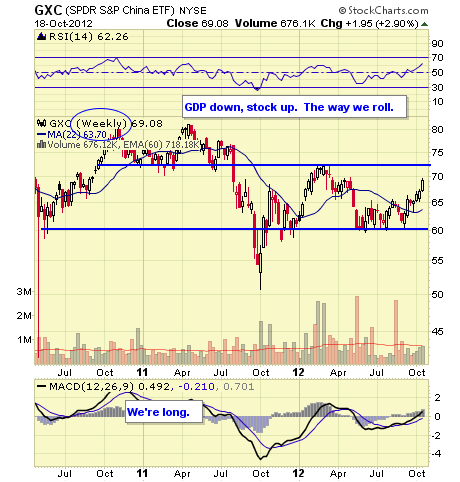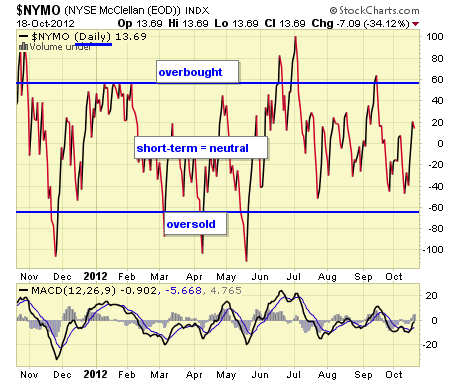 The NYMO is a market breadth indicator that is based on the difference between the number of advancing and declining issues on the NYSE. When readings are +60/-60, markets are extended short-term.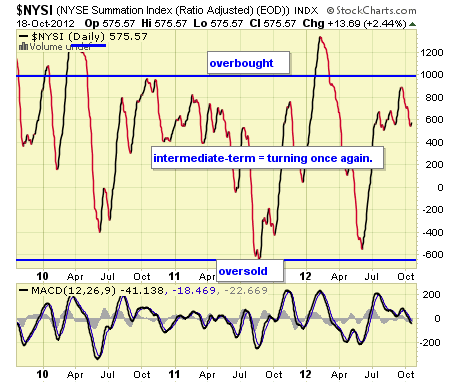 The McClellan Summation Index is a long-term version of the McClellan Oscillator. It is a market breadth indicator, and interpretation is similar to that of the McClellan Oscillator, except that it is more suited to major trends. I believe readings of +1000/-1000 reveal markets as much extended.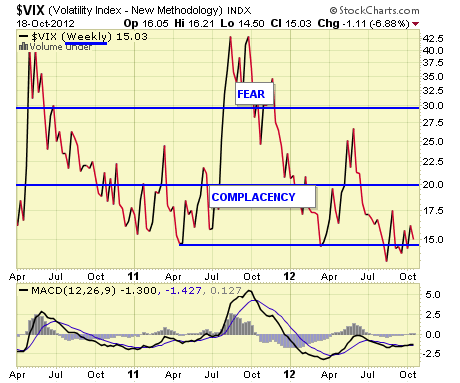 The VIX is a widely used measure of market risk, and is often referred to as the "investor fear gauge." Our own interpretation is highlighted in the chart above. The VIX measures the level of put option activity over a 30-day period. Greater buying of put options (protection) causes the index to rise.
Concluding Remarks
Jobless Claims data were quite weak, and the BLS and DOL seem inept, making the data less reliable -- as if they weren't before. (Fool me once, shame on you; fool me twice… So…) Most economic today, away from employment, was good until you looked under the hood, which algos and HFTs don't do. The Philly Fed was good on the headline, but "prices paid" was 19 vs. 8, and employment was -10.7 vs. -7.3.
It seems apparent there is rotation to other sectors now away from tech. Dependent on your view (and what you're long), this can be helpful in keeping the markets more balanced away from an all-Apple, all-the-time affair.
The Google intraday announcement screw-up doesn't change the bottom line of the earnings report. The exchange stopped trading, which is something I don't like, since it allows some to huddle-up and execute their plans away from others. (165 hedge funds are long Google.) Every talking head pundit hit the airwaves to buy the stock once it opened. Many times, reports are released in after-hours trading that are hurtful to companies, and trading continues late. I like freely traded markets.
Existing Home Sales are on tap for Friday, along with more fallout from overall poor earnings announcements after the close.
Disclaimer: The ETF Digest maintains an active ETF trading portfolio and a wide selection of ETFs away from portfolios in an independent listing. Current "trading" positions in active portfolios, if any, are embedded within charts: Lazy & Hedged Lazy Portfolios maintain the follow positions: VT, MGV, BND, BSV, VGT, VWO, VNO, IAU, DJCI, DJP, VMBS, VIG, ILF, EWA, IEV, EWC, EWJ, EWG, & EWU.
The charts and comments are only the author's view of market activity and aren't recommendations to buy or sell any security. Market sectors and related ETFs are selected based on his opinion as to their importance in providing the viewer a comprehensive summary of market conditions for the featured period. Chart annotations aren't predictive of any future market action rather, they only demonstrate the author's opinion as to a range of possibilities going forward.
Disclosure: I have no positions in any stocks mentioned, and no plans to initiate any positions within the next 72 hours. I wrote this article myself, and it expresses my own opinions. I am not receiving compensation for it. I have no business relationship with any company whose stock is mentioned in this article.