Every month, TFN's Financial Roundtable gathers the market's top financial editors to provide perspective on the dominant trends in the world markets. After July's meeting of the minds with Money Morning's Bill Patalon and Martin Hutchinson (Financial Roundtable: Top financial analyst predicts $225 oil and $9 gasoline in 2009), August's event combines the insights of Investors' Daily Edge's gurus Rick Pendergraft and Andrew Gordon.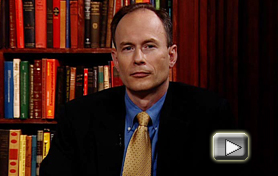 Andrew, we have seen oil prices fall from $147 per barrel in July down to $110-111 in early August. We have seen gold plummet from $1,030 in March by as much as $230 per ounce. What do you make of this decline in commodities prices? Have we seen the end of the speculative bubble or is this just a retrenchment in a bull market?
Andrew Gordon: Things sure have changed quickly. It was just July 11 when oil made its high of over $147 per barrel and commodities across the board were hitting highs and Western countries were asking OPEC to increase oil production. As a matter of fact, they did. They increased it by 150,000 barrels a day in July.
But by the time that happened, the market really reversed and oil demand went down. Gas demand went down. A little bump up in oil supplies really pushed down the price of crude. It's gone down over 20 percent.
I don't think we're seeing the end of the secular bull, the commodity bull market and the oil bull market. But certainly the price of oil became so expensive in the U.S. and other countries that it really dampened demand. Demand in the U.S. was about two to three percent less than last summer at this time.
But even in China, crude imports were down by about six or seven percent. It didn't help that Asian countries have been removing some of the subsidies. So, yes, we're seeing the reversal of just what was going on about a month ago. But prices are now so low that investors are starting to ask themselves, are we risking demand going up and never having a chance to really establish consumption patterns that save on oil and gas and that begin to use alternative fuel?
In the short term I think these prices are going to go down a little more. But long-term, global growth is still not dead. In many countries it's still a big factor and the basic fact about global growth and about oil supply is oil supply has not been able to keep pace with global growth. That basic fact is not going to change going into the future and it's going to put upward pressure on the price of crude.
J. Christoph Amberger: Rick, how do you look at this situation?
Rick Pendergraft: Almost the exact opposite of Andy. On a short term basis, I see oil bouncing right now. You've got a lot of support in the $110 range. The 200-day moving average is there. That was a high in March; a low in May. Former support becomes resistance and former resistance becomes support. So I see the 110 level being very hard to get through for oil right now on the short term basis.
Ironically, back in about March I wrote a special report on oil that I thought that long-term, we would see a drop in the price of oil because this global demand is shifting to the left. So the demand is going to pull back a little bit and we're seeing it more so in this country than any others.
But ironically we had China go offline with some factories. They limited the number of cars on the road for the Olympics to try and cut down on the pollution. The Olympics ended this weekend. It's going to be interesting to see whether or not when that comes back online when the demand starts rising again over the short term, I do think you'll see oil bounce back up.
I don't think we hit $147 again -- that is probably the high for the next few years. I just think that the demand globally will shift to the left a bit and we'll see a little bit of decline in the demand there. That would keep that 147 as a price high for quite some time.
J. Christoph Amberger: OPEC's president was saying that $70 per barrel would in his opinion be a fair price for oil. Of course, OPEC seems to be as variable with their oil price projections as anyone. What do you make of the down side for oil?
Andrew Gordon: Well, it's funny. OPEC bases that price a lot on the dollar going down. They said to take away the exchange rate and the price of oil would cost around $70 these days and that's a fair price. There's nothing wrong with that so we don't need to increase production.
People are already talking about the price of crude in the double digits. It hasn't gone through $110 yet -- never mind $100 -- and people are already assuming that it's going to go below $100.
I think it's going to have difficulty going under $110 even. It may. One hundred – I'm not sure if OPEC will allow it. They don't have veto power over the price of oil, but they have that bully pulpit and they can certainly jawbone the price of oil up from the $100 level by threatening to reduce oil production or at least slow down development of fields.
I think actually at $90, at $80, you still have the price of alternative fuels, the oil sands, solar power, nuclear power. You will still see the development of alternative energy, but I think $70 is really the threshold. Below $70 it's really going to impact on the development of alternative fuels. I wouldn't want to see it fall below that.
J. Christoph Amberger: You mentioned the U.S. dollar. We have also seen the U.S. dollar decline from $1.60 against the euro, down to I believe it was $1.46 yesterday. Do you see this continuing?
We just saw Germany, France, Italy report shrinkage in GDP for the last month, if not quarter. Canadian GDP growth is down into the negative numbers. Japan is seeing economic contraction. China even is seeing a shifting in the trade balance. How is this going to play out in regard to the U.S. dollar?
Rick Pendergraft: Andy made a good point about the oil and the impact that the dollar had. One of the things I want to point out is back on July 15th, the SEC had the mandate of no naked short selling; never mind the fact that it's illegal anywhere. They really mandated that you can't touch Fannie Mae (FNM), you can't touch Freddie Mac (FRE), and these 17 other financial institutions.
When they did that, they manufactured a rally in the dollar. The dollar rallied, but it rallied right back up into a downward slope trend line from a technical perspective. It hasn't broken through that yet. That was a temporary low for the dollar. It was the high for oil, a high for gold. It was a low for airlines and financials.
So this one move to protect the financials spurred several different rallies and declines across the board. Manufactured rallies don't tend to work out for very long and until we are in a strong enough economic position for the fed to start raising interest rates, I don't look for the dollar to break out above its downward trend and to get out of this downward trend that it's in.
Until that happens I think oil probably maintains that $100 level. Once the dollar starts rallying and can get out of the down trend, then you may see oil pull back below the $100 level. That's my long-term take on it.
J. Christoph Amberger: How does an investor take advantage of your projection? What would be the stock to buy right now or within the next weeks to leverage this? Is it still good to be in energy stocks?
Andrew Gordon: I don't think it's a great idea to invest in the oil majors. The oil majors, in their most recent quarterly reports, had record profits on the back of record oil prices. Not on the back of rising production. In fact, oil production has fallen. So if you take falling oil production with falling oil prices, it translates to flat profits or falling profits.
Until oil companies can figure out a way to raise production rather than just to see the oil production go down a little bit from quarter to quarter and the reserves are, too, I'm very bearish on oil majors. But they realize this, they know this. They're desperately looking for oil and that means that they desperately need oil rigs and rig contracting companies to help them find oil.
So, the oil rig contractors really have oil companies by the toes. They're really charging top price for oil rigs. Their day rates are at record highs. I like both the offshore and onshore oil rig contractors. In addition to some of the smaller plays in oil, I like the mid-sized integrated oil company from South Africa, called Sasol (NYSE:SSL). Simply because they are raising oil production and they have the best liquid faction technology in the world.
Also, I think all the countries are looking for alternative to oil because oil simply won't be able to keep up with energy demand as we go forward. The nuclear industry one of these days is going to see rising prices. Nuclear power plant construction schedules in some of these countries, like China, Russia, South Africa have very ambitious plans. They have to cutback on their plans because of this hiccup in global growth. They're going forward.
So I think we're going to see the uranium junior exploration companies and the major producers rise, like Cameco Corporation (NYSE:CCJ). Look at their prices. They're very, very depressed. This is a great time to go in and make some investments in these companies.
J. Christoph Amberger: Rick, your favorite stock?
Rick Pendergraft: I'm looking at it from two different perspectives. From a short-term trading perspective, I actually recommended calls yesterday on the energy select spider, the Energy Select Sector SPDR ETF (NYSEARCA:XLE). I think we see the bounce in oil that I'm looking for over the next month or two. I don't look for it to be a long-term; maybe a month or two out.
For the long-term, I think as long as we're in this recessionary period or slow down economically -- it's still up for debate whether we are officially in a recession --you've got to look at companies that are going to see their demand remain the same.
One of my favorites that I've been mentioning all year has been American Ecology Corporation (NASDAQ:ECOL). It's a bio-hazardous waste management company. Regardless of what happens with the economy, the demand for their product and their service is still going to be there and they have a monopoly power in about ten states out west. So that's the kind of companies I'm looking for in this environment.
J. Christoph Amberger: Rick and Andrew, thank you very much for joining us here today.
Note: TFN Financial Roundtable host J. Christoph Amberger is executive editor of Hot Stock Confidential. After taking 42% gains on Nymox Pharmaceutical Corp.... 23% on Emergent BioSolutions Inc... 38% on the first half of his position in this U.S. refiner... and 26.68% on Synta Pharmaceuticals... for an average gain of 32% in August alone, he has just released his current Hot Stock Pick.
Stock position: None.