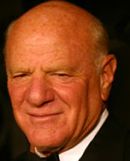 InterActiveCorp. (IACI) CEO Barry Diller is about to find out that more is not always better.
The objective in spinning off four chunks of InterActiveCorp into new publicly traded entities was to simplify and improve investor support for its encompassing 30-plus individual Web properties. Some of those properties would be fodder for mergers and acquisitions in better times–which presents a short-term challenge for Diller & Co.
With the prospect of not being able to flip some of these assets in a stressed economy and deal-financing market, IAC's offspring must now make or break it on their own. A downgrade from Moody's acknowledges this risk. Home Shopping Network has been steadily weakening against rival QVC. As much as 14% of Ticketmaster's fortunes are tied to the loss of its relationship with LiveNation, and it faces intensified competition from StubHub and eBay. Tree.com, IAC's Lending Tree and RealEstate.com brands are decimated now, but could come back in a recovery. Interval Leisure Group has limited appeals as a timeshare business.
The newly spun companies have an estimated aggregate fair value of nearly $8 billion: nearly $4 billion for the new IAC, $1.4 billion for HSN, $1.3 billion for Ticketmaster, $1 billion for Interval and about $200 million for Tree.com.
Diller won a contemptuous court battle to unlock the value of IAC's newly liberated assets, which he has traditionally done through opportunistic mergers and acquisitions. Now, the fortunes of IAC's assets will rise and fall in tandem with the global economy. There is legitimate investor concern that the value of the newly spun stand-alones could decline by as much as 45% in the coming months, as when IAC spun off Expedia.com in 2005. This could be exacerbated by old IAC shareholders selling off the spinoffs because they are too small or too risky to hold in tough times.
Bernstein Research analyst Jeffrey Lindsay is skeptical about the short-term prospects of the newly spun companies, and concedes that even the new IAC "may experience a post-spinout drop in share price and management" in a volatile market. IAC completed its restructuring and spinoffs August 21, but will not resume trading under the IACI symbol until Sept. 19.
The new streamlined IAC is expected to generate $85 million in operating income and $1.5 billion in revenues in fiscal 2008 compared to $175 million in operating income on $2 billion in revenues by 2011–falling far short of the record $295 million Diller paid himself in 2005 compensation.
Including the four spun-off companies–HSN, Ticketmaster, Tree.com and Interval–IAC is expected to post nearly $700 million in EBITA on $6.6 billion in revenues in 2008. While the spinoff provides investors with "investable themes," RBC Capital Markets analyst Ross Sandler says it will soon be clear that "it will not do anything to improve the challenges that each segment is facing."
That likely puts more pressure on Diller to create value.
Diller is still hungry for deals. The biggest could be participating in a buyout of or alliance with Time Warner's AOL, in which Yahoo, Microsoft, and News Corp. are also interested. One of the more likely short-term transactions could involve HSN, which nemesis John Malone wants to merge with his Liberty Media-owned QVC. Knowledgeable sources say even the contentious courtroom standoff between Diller and Malone would not prevent them from engaging in a deal that made sense and money. LendingTree and Ticketmaster also could be involved in transactions, analysts say. HSN posted 11% revenue growth in the second quarter, suggesting its turnaround strategy is taking hold.
Diller and his managers must find ways to squeeze maximum performance from e-commerce operations in difficult times. The dominance and complication of social networking, the uncertainties of video ads and the growing relevance of search are challenging advertisers when growth projections for online ads are being reduced to about 23%. E-commerce growth continues to slow slightly to an 18% rate domestically and rate of nearly 22% globally.
At least two of the four major business divisions of the newly restructured core IAC are projected to underperform those averages. IAC's media and advertising businesses (including Ask.com and Citysearch) will average 9% revenues growth. Match's online dating services will grow revenues 8% this year and 6.6% in 2009. Its Emerging Business unit (display ad models using humor and games) and its ServiceMagic (for the location and rating of home contractors) will grow revenues 36% this year and double digit after, according to Bernstein.
Lindsay's bullish forecast calls for the new IAC to realize 11.5% growth this year and 10.8% revenue growth in 2009, which is comparable to the lower growth of Yahoo and eBay but well below soaring Internet juggernauts, such as Google and Amazon. As such, IAC and its affiliates face a flattening of Internet performance, due to the deteriorating global economy and a maturing of the Web.
The onus will be on Diller to demonstrate how to better monetize IAC's overall portfolio of 65 brands and 235 million unique global Web visitors. Innovation will play a key role in making the most of IAC's more manageable parts. For instance, Life123.com aggregates how-to content from IAC's own properties as well as related partnerships. IAC Advertising Solutions is an in-house ad network that will handle a growing amount of inventory across all its brands and those of partners like The Huffington Post. IAC will go even more local by extending its universal search engine to AskCity.com.
There are signs Diller is managing his Internet assets the way he once managed traditional media conglomerates, using content as a beacon. But weathering the economic storm may be the ultimate arbiter of success.
Disclosure: Diane Mermigas does not own any media or Internet-related stocks.