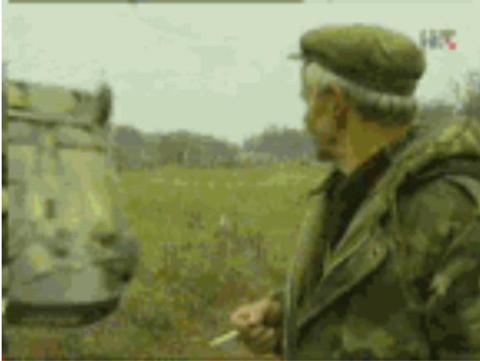 Suddenly, things don't look good for bulls. Most of it is based on poor earnings and outlooks from leading companies. It's strange, since earnings season was expected to be poor. Therefore, there must be more to it than that, and there is. The idea circulated Tuesday that Bernanke would not want a second term, which might deprive bulls of the best supporter. A Romney win, now seen as more possible, would cement this based on his statements to build his own team and disapproval of current Fed policies. Suddenly, with the election close, "fiscal cliff" worries are back front and center once again.
Also eurozone issues were with us (again …sigh), as Spain provincial debt was slashed by Moody's, and the high court in the EU is examining bailout limitations.
Back to earnings news and the difficulties began with DuPont (DD), where earnings declined 98% and guidance was reduced. This negatively affected materials (NYSEARCA:XLB). Next was United Parcel Service (NYSE:UPS), which noted declines in shipping overseas (eurozone). Things went south from there for equities.
Economic data featured poor data from the Richmond Fed (-7 vs. +5 expected, and prior +4).
Monday, markets rallied late as a story suggested the Fed might double the size of QE3, which again is the candy bulls feast on. Wednesday, the Fed will announce their policy and any changes.
Serial new product rollout show from Apple (NASDAQ:AAPL) left investors unimpressed as the stock fell. Like the Fed, perhaps you can go to the well one too many times.
Stocks fell sharply across the board without the obligatory "stick save" seen yesterday afternoon. Support levels were taken out throughout major sectors, and there was little refuge away from cash or bonds. The dollar (NYSEARCA:UUP) was higher, and commodities (NYSEARCA:DBC), (NYSEARCA:USO) and (NYSEARCA:GLD) were crushed. Bonds rallied on a flight to safety.
(Note: Please see short comment at end regarding shorter than usual post.)
Volume increased once again on selling, and breadth per the WSJ was quite negative.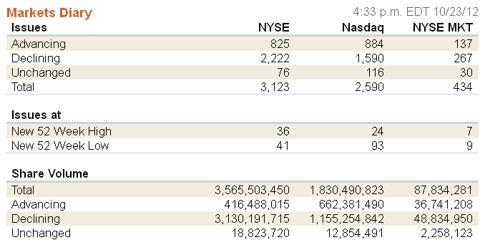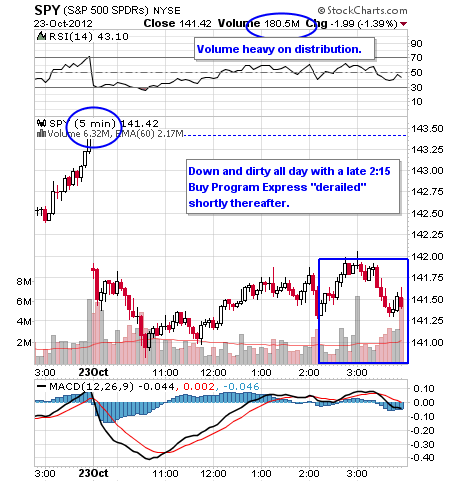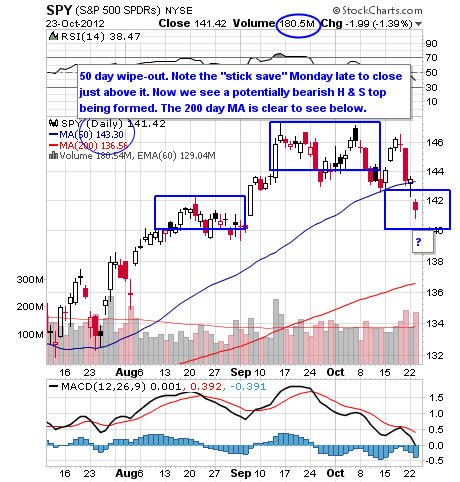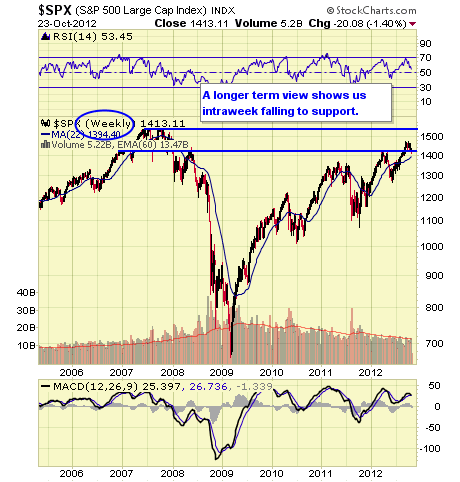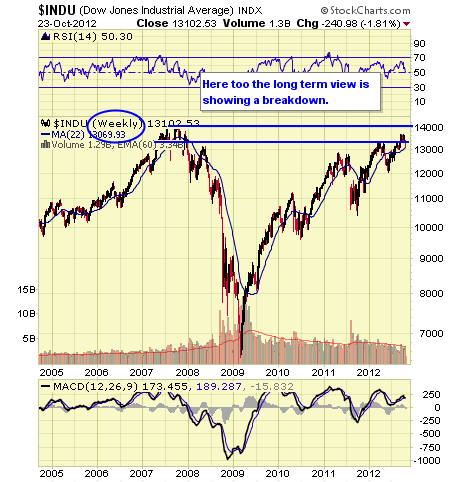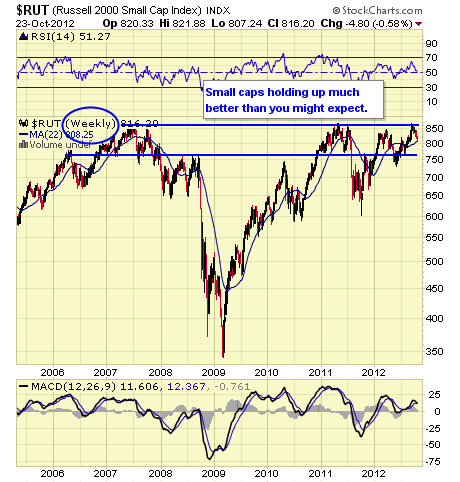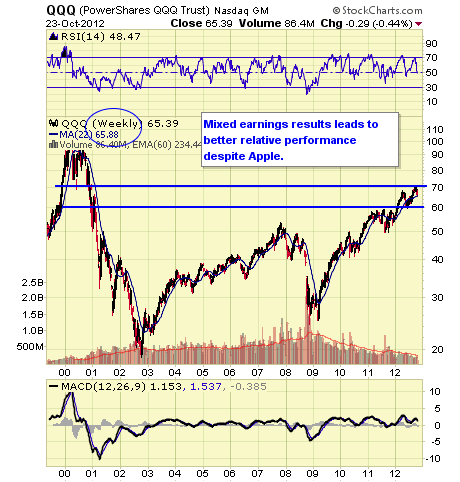 Continue to U.S. Sector, Stocks & Bond ETFs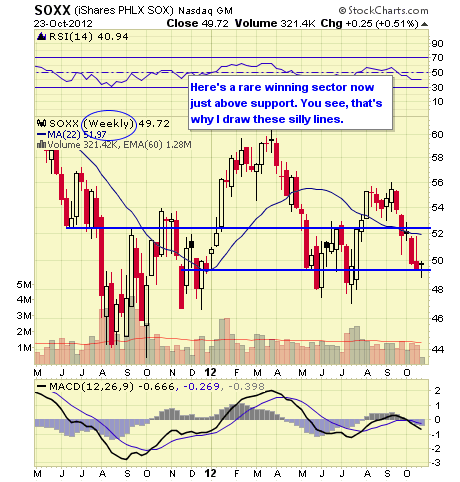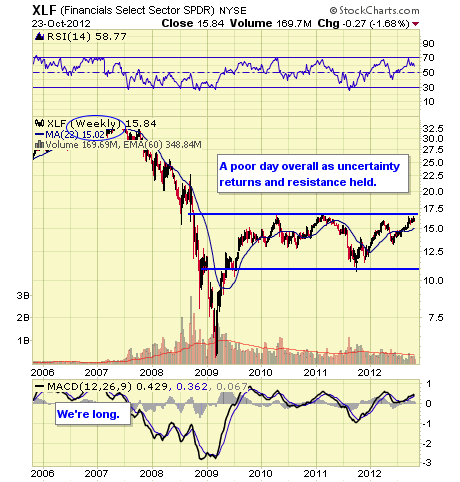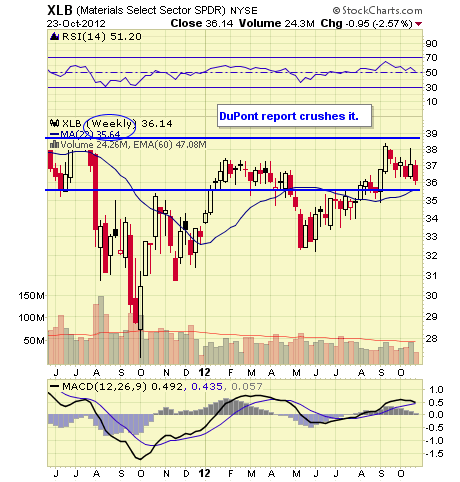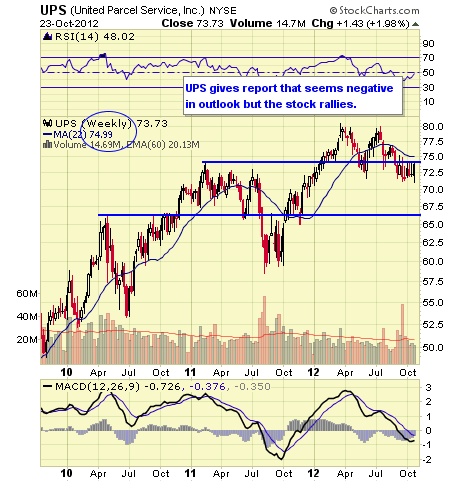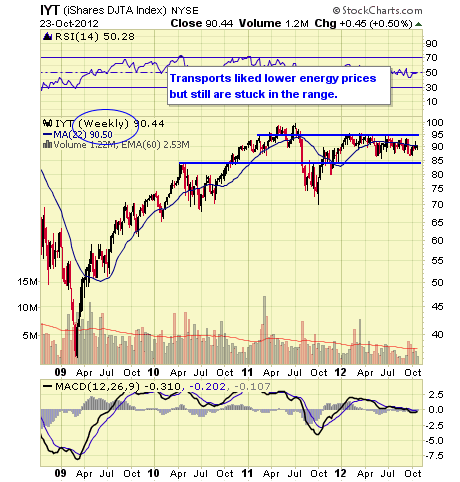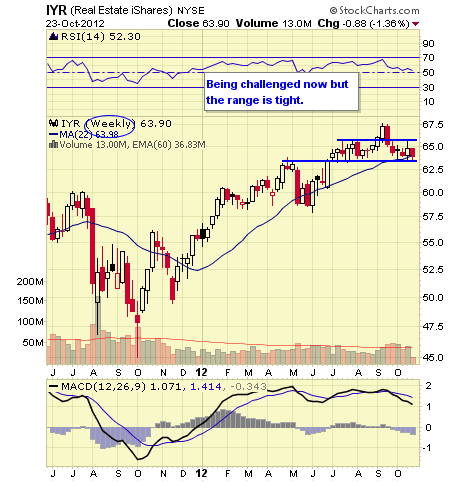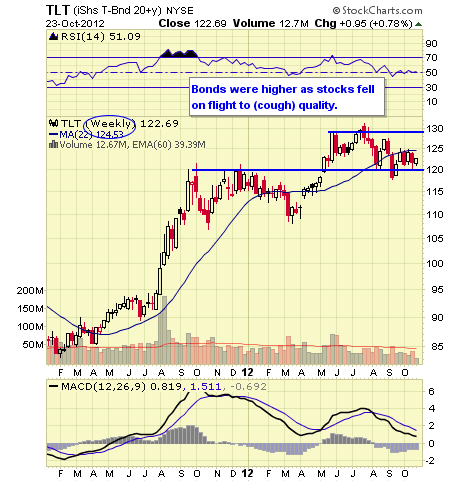 Continue to Currency & Commodity Market ETFs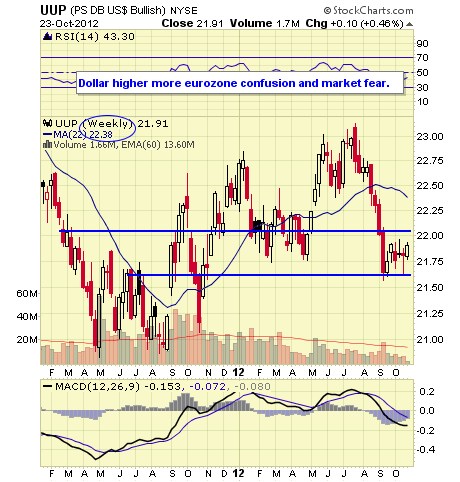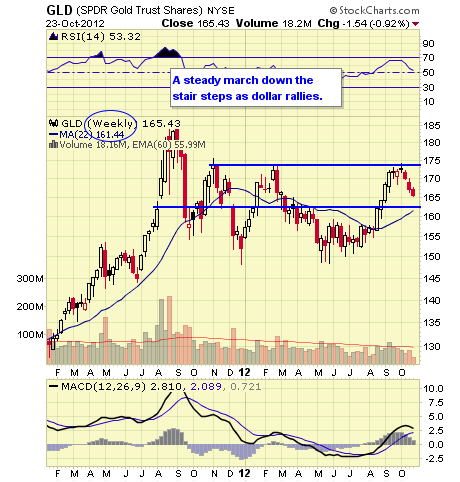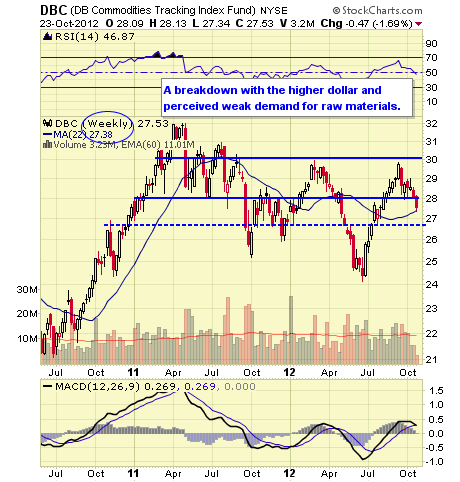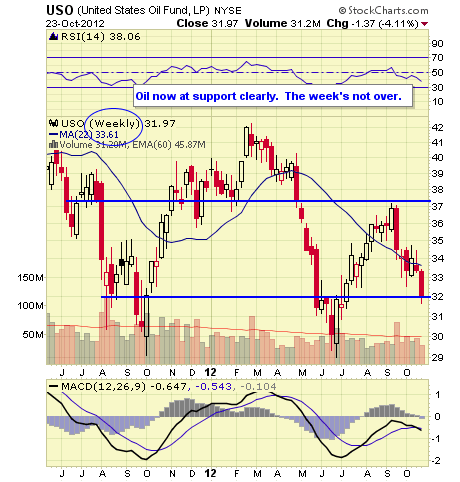 Continue to Overseas Sectors & ETFs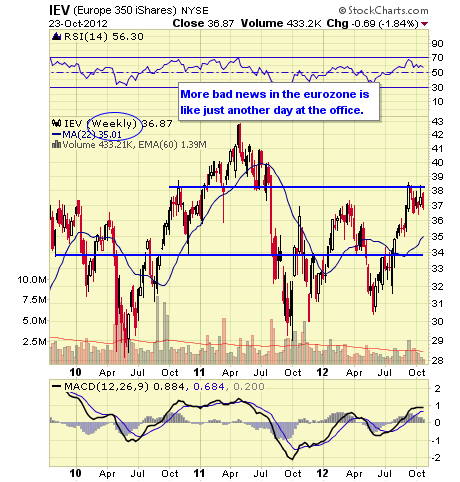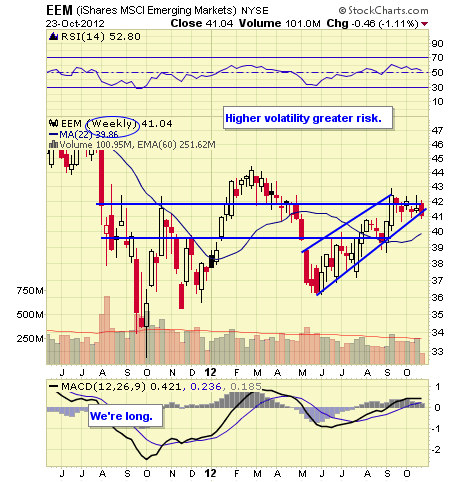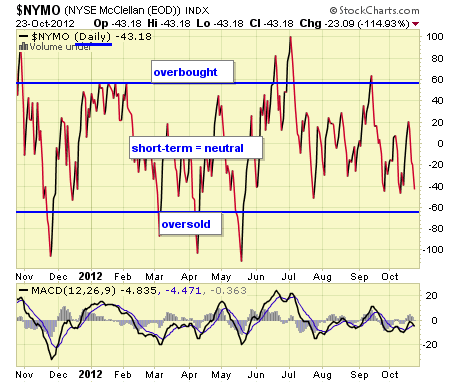 The NYMO is a market breadth indicator that is based on the difference between the number of advancing and declining issues on the NYSE. When readings are +60/-60, markets are extended short-term.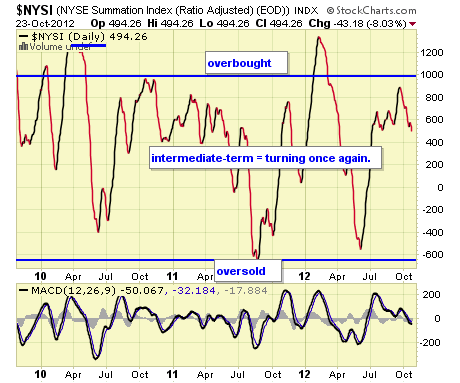 The McClellan Summation Index is a long-term version of the McClellan Oscillator. It is a market breadth indicator, and interpretation is similar to that of the McClellan Oscillator, except that it is more suited to major trends. I believe readings of +1000/-1000 reveal markets as much extended.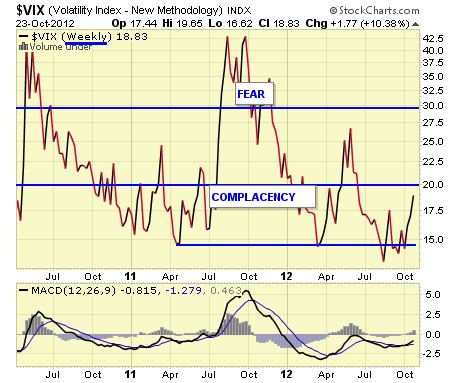 The VIX is a widely used measure of market risk, and is often referred to as the "investor fear gauge." Our own interpretation is highlighted in the chart above. The VIX measures the level of put option activity over a 30-day period. Greater buying of put options (protection) causes the index to rise.
Concluding Remarks
There's no good way to spin Tuesday. Markets are looking ahead and see uncertainty. This they don't like.
Wednesday, Bernanke & Co. take another swing at bat to stimulate markets, it's said. (And here I thought it was about jobs -- silly me!)
The post is short owing to my being ill with pneumonia, which saps my stamina, and perhaps my brain as well.
Disclaimer: The ETF Digest maintains an active ETF trading portfolio, and a wide selection of ETFs away from portfolios in an independent listing. Current "trading" positions in active portfolios, if any, are embedded within charts: Lazy & Hedged Lazy Portfolios maintain the follow positions: VT, MGV, BND, BSV, VGT, VWO, VNO, IAU, DJCI, DJP, VMBS, VIG, ILF, EWA, IEV, EWC, EWJ, EWG, & EWU.
The charts and comments are only the author's view of market activity and aren't recommendations to buy or sell any security. Market sectors and related ETFs are selected based on his opinion as to their importance in providing the viewer a comprehensive summary of market conditions for the featured period. Chart annotations aren't predictive of any future market action rather, they only demonstrate the author's opinion as to a range of possibilities going forward.
Disclosure: I have no positions in any stocks mentioned, and no plans to initiate any positions within the next 72 hours. I wrote this article myself, and it expresses my own opinions. I am not receiving compensation for it. I have no business relationship with any company whose stock is mentioned in this article.