There are a small group of dividend yielding stocks that are hidden from most income investors' radar. These are sparkling treasures that at first glance are all dross and concealed by an unconvincing patina. Looking below the surface, though, brings out some shining values for income investors. Best yet, these companies have management groups that go way beyond the norm to provide value to their shareholders.
To understand where to go hunting for these dividend treasures it first pays to understand how they are hiding. First I want to focus on how companies pay their dividends.
Regular Dividends
First up are regular dividends. These are awarded by the company's board as a share of profits to reward their ownership. These are paid annually, semi-annually, quarterly and occasionally monthly. In short, regular dividends are fairly predictable. These dividends show up in stock screening information and are the basis of a company's reported dividend yield.
For example, here is information on a few popular dividend issues:
| Company | Symbol | Price | Dividend | Occurrence | Yield |
| --- | --- | --- | --- | --- | --- |
| ConAgra Foods | CAG | $28.21 | $0.25 | Quarterly | 3.54% |
| 3 M Company | MMM | $88.03 | $0.59 | Quarterly | 2.68% |
| Aflac, Inc | AFL | $49.58 | $0.35 | Quarterly | 2.82% |
| Altria Group, Inc | MO | $31.76 | $0.44 | Quarterly | 5.54% |
| Visa | V | 138.31 | $0.33 | Quarterly | 0.95% |
For income investors it is fairly simple: Determine the yield you will accept, then evaluate the companies for their potential to continue to pay and increase their dividends. You then chose the shares with the best balance of income, strength and risk to match your investing needs.
Special Dividends
Special dividends are one-time dividends issued to shareholders. There are several different types, including special dividends issued during splits and spinoffs. Here I want to concentrate on special cash dividends.
Company management issues these special dividends normally because it has an excess amount of cash and no immediate plans to take advantage of it. Keeping too much cash on hand is actually bad for performance, diluting return on assets, for example. Therefore, in the best Ben Graham tradition the companies return the money to the shareholders. Shareholders uniformly love this, and for management happy shareholders is a good thing.
Because these special dividends are considered to be one-time, they are not factored into the dividend yield reporting of a company. This by itself is a good thing in that a one time event will not skew the base dividend yield, which turbulent and potential misleading effects on perceived share value.
With concern about the looming fiscal cliff as well as potential increases in tax rates for dividends, this is expected to be a strong season for special dividends.
Treasures to be Found
But that also causes that some companies become over looked. There are a number of companies that issue special dividends every year. In some cases every quarter. The special dividends are so regular that you should consider the special dividend in determining its yield and value.
Why would companies pay regular special dividends and not designate them as regular? The simple answer is fear of market behavior. Management gives out special dividends as it is financially advisable. Management has the freedom to raise or lower the special dividend as they see fit, and there is rarely any negative impact on the share price. True, there is normally short term bumps when the special dividend is announced and distributed. There are no long term negative affects.
Once a regular dividend is declared, though, the market expects those dividends to continue. A company that cuts their dividend normally takes a huge hit in share price. This is a huge motivation for dividend paying managers concerned about share price to use a special dividend strategy.
Four poster children of these fly-under-the-dividend-yield shares are The Buckle (NYSE:BKE), Holly Frontier Corporation (NYSE:HFC), Limited Brands (LTD) and Werner Enterprises (NASDAQ:WERN).
| Company | Symbol | Regular Dividend | Yield | Special Dividend | Yield |
| --- | --- | --- | --- | --- | --- |
| The Buckle | BKE | $44.05 | 1.82% | $2.25 | 6.96% |
| Holly Frontier Corporation | HFC | $38.89 | 1.54% | $2.50 | 6.99% |
| Limited Brands | LTD | $47.60 | 2.10% | $2.00 | 6.6% |
| Werner Enterprises | WERN | $22.51 | 0.89% | $1.25 | 6.05% |
| | | | | | |
Numbers are based on company announcements for the trailing twelve months and author calculations.
Of these The Buckle, Limited Brands and Werner Enterprises traditionally pay special dividends annually during November of December. Holly Frontier has been paying a series of special dividends, five in the last twelve months.
The Buckle
The Buckle is a clothing store chain geared towards younger people. It traditionally has designated a high percentage of net cash flow into special dividends.
images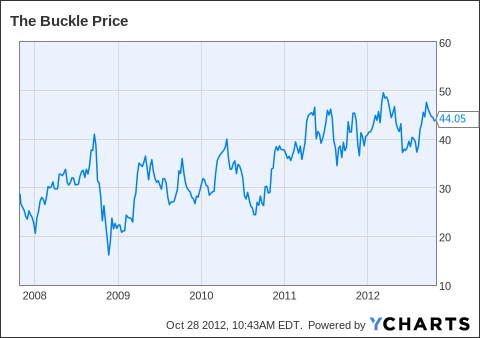 Holly Frontier Corporation
Holly Frontier actually is hidden from screens by a couple of factors. First, the company as it is presently configured only came into existence in 2011 with the merger of Holly Corporation and Frontier Oil. A lot of historical data that comes up on screens only shows the old Holly information and often does not take into account all of the Frontier assets.
The company is a refiner in the United States mid-continental area and is making tons of cash flow from some positive economic environments. Holly Frontier is in my portfolio, and I have written about both its special dividend policy and strong fundamentals.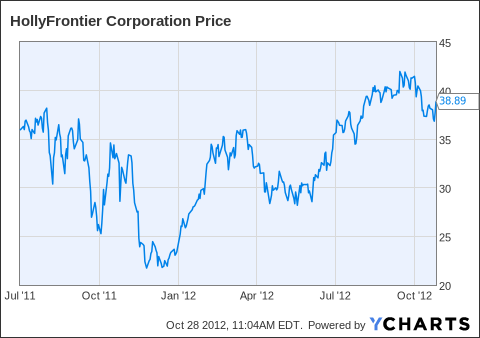 Limited Brands
Limited Brands includes Victoria's Secret and Bath and Body Works. Worldwide growth is strong. Considering the economics of the business environment that can only mean huge advantages whenever the economy recovers. The company already paid $1/share special dividend this year and could potentially pay one more.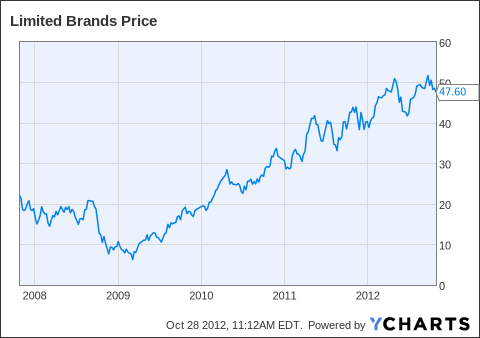 Werner Enterprises
Werner has already announced a $1.25 special dividend for the year, payable December 8 to shareholders on record on November 23. Werner is an international trucking company that has seen its revenue hit hard due to the global slow down.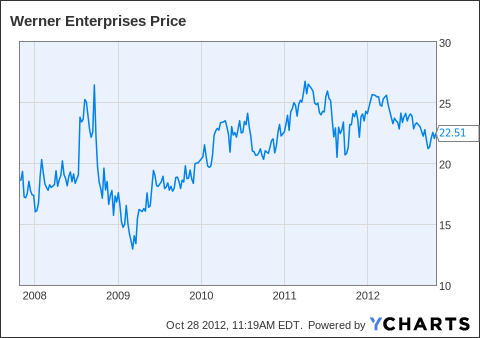 Yet while it is struggling with earnings now, transportation firms are normally the first to benefit from an economic upturn. They can be great investments if bought during down economic times.
I believe these four companies have real dividend yields that are not fully reflected in their share price. While their very nature mean special dividends are not as reliable as regular dividends looking forward, the steadiness of these companies in regularly paying out to shareholders is the next best thing.
Disclosure: I am long HFC. I wrote this article myself, and it expresses my own opinions. I am not receiving compensation for it (other than from Seeking Alpha). I have no business relationship with any company whose stock is mentioned in this article.