Tim Cook wants to put an iPad Mini in the hands of every K-12 student in America. While reviewers pick over Apple's (NASDAQ:AAPL) recent line of products and analysts comb though the iPhone 5 sales projections, the real story - Apple's push into America's classroom - is being largely ignored. That's a mistake.
The 21st Century Classroom
Federal, state and local governments will spend $916 billion on education in 2013, of which $644.9 billion (about $11,655 per student) is spent on K-12 education.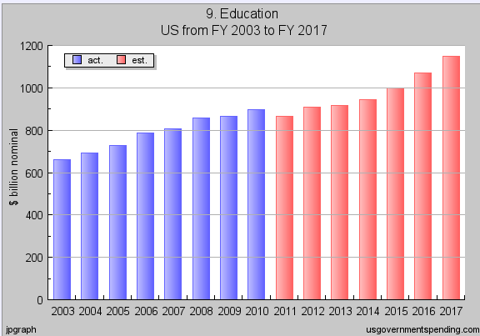 Apple currently has the world's largest education sales force, and small wonder: An iPad in the hands of every student would mean an additional $23 billion in iPad sales from the K-12 market alone on a biannual basis, with most of the funding supplied on the federal level, i.e. grants like Race to the Top.
The adoption of Apple's ecosystem would tap local IT budgets as well, potentially adding another $19 billion to Apple's gross revenues.
But public school IT budgets of are just the tip of the iceberg. Cupertino's real target is the $8 billion textbook market, of which only $3.2 billion is currently "locked in" by school contracts with "The Big 3" publishers: McGraw-Hill (MHP), Pearson (PSO) and Houghton Mifflin Harcourt. Together, these three companies provide 90% of the textbooks available to high schools, and all of them are currently partnering with Apple.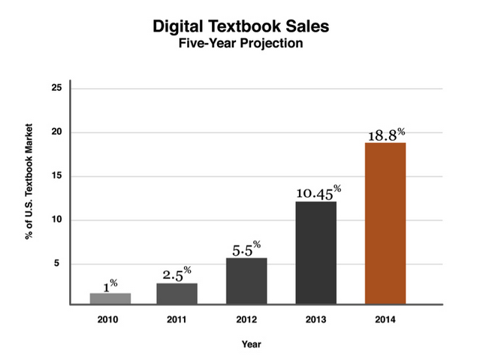 The Rebellion of McGraw-Hill
However, there are warning signs that the days of the Apple/McGraw- Hill partnership may be numbered. In a recent interview with TPM Idea Lab, McGraw Hill senior vice president Vineet Madan ridiculed the iPad Mini as an educational tool, implying that the Mini was a frankenstein device, saying:
It's almost like a 'Jeopardy' question. If you said 'iPad Mini,' I don't know quite what the question would be that I would buzz-in. Is it education, enterprise, something else?
Madan also criticized the iPad Mini as "too expensive", and complained that Apple's iOS operating system was "pretty much the same it was 6 years ago", lambasting Apple, Inc as a company that had given up "breakthrough innovation" for "incremental improvement." Madan even declared that McGraw-Hill's philosophy was "platform agnostic", and that the publishing giant might prefer a business partnership with Amazon or Google to a shotgun marriage with Apple.
Improving Grades: iPad or Gamification?
There's little question that K-12 students are more enamored with iPads than hand me down textbooks, blackboards and antiquated overhead projectors.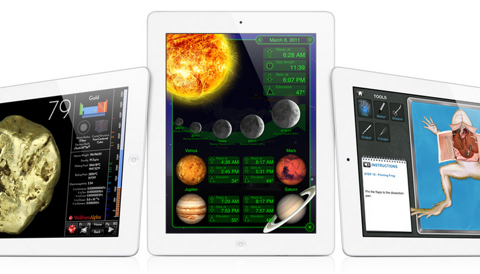 Houghton Mifflin recently performed a pilot study using an iPad text for Algebra 1 courses, and found that 20 increase in the number of students who scored 'Proficient' or 'Advanced' in subject comprehension when using tablets rather than paper textbook counterparts. Similar pilot courses and iPad programs have appears in Nebraska, Iowa, Colorado, Florida, Minnesota, and Massachusetts.
The Unified San Diego school district, which recently spent $10 million dollars on 26,000 iPads, showed marked improvement in student's grades using iTunes U vs. traditional textbook teaching methods.
The academic improvement of iPad equipped students has been independently verified by Dr. Michelle Riconscente, an expert in educational assessment at USC, who conducted a study to determine whether Motion Math, a fractions game designed for the iPad, iPhone, and iPod, improves students' knowledge of fractions.

(Source: Motion Math report)
The result was a +15% pop in test scores in the iPad using group after playing Motion Math for 20 minutes daily over a five-day period. In addition, the students "liking" of fractions increased by 10%, and virtually every student rated Motion Math as fun and very helpful in helping them learn.
Whether these improvements are the result of the iPad or a technique known as "gamification" is another question entirely. Similar improvements in user engagement, ROI, and learning have been noted in many other websites and learning tools which employ game like 3D graphics, points and objectives.
Next Stop: College
What about college? In 2010-11, spending for a college student enrolled full time on new and used books and course materials was $449. Apple has beefed up its footprint in the $4.6 billion tertiary education market - by updating iTunes U for undergraduate courses.
One of Cupertino's recent patent filings reveal "the new Apple's" laser like focus the higher ("tertiary") education market - Apple's engineers have built college lectures right into the next iPhone.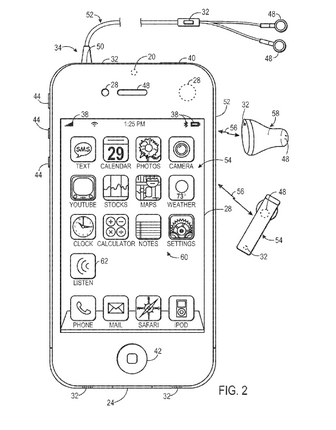 US Patent Publication #US 2012/0189140 A1: "Systems, methods, and devices for sharing ambient audio on an audio sharing network" describes a method for turning an iPhone into a lecture hall or round table conferencing device. A personalized audio stream allows for either speeches or Q&A sessions, with the background noise and non-relevant conversations filtered out, while the conversation is transmitted from a single source (a university Professor, inspirational speaker, comedian, et cet.) directly to the iPhones of the audience members.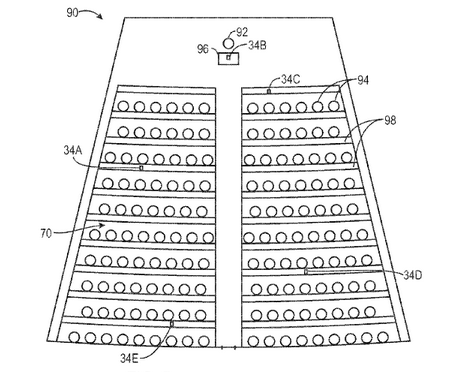 Apple's target audience - the University presidents who submit the operating and capital appropriation budget to the Board of Trustees for approval - are more than receptive to the idea: according to Pew Research, 65% of College presidents predict that more than half of their undergraduate students will be taking their courses online within the next decade, while 62% believe that textbooks will be entirely digital.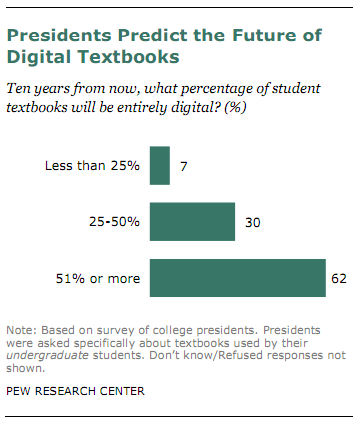 Conclusion
Apple's new focus on education is potentially the most important strategic decision that the company has ever made. The revenues from the accelerating adoption of the iPad has the potential to increase Apple's revenues by 20-25% a quarter. It would also cement Apple's status as the tablet operating system of choice for the Millennial Generation. Apple's recent pullback constitutes a tempting entry point for investors who are looking for sustained long term growth.
Disclosure: I have no positions in any stocks mentioned, and no plans to initiate any positions within the next 72 hours. I wrote this article myself, and it expresses my own opinions. I am not receiving compensation for it (other than from Seeking Alpha). I have no business relationship with any company whose stock is mentioned in this article.