As mentioned in previous articles, Barrick Gold (NYSE:ABX) has demonstrated that it is a poor investment for those seeking exposure to the gold mining sector. The company's share performance continuously underperformed its peers and the Gold Miners Index (NYSEARCA:GDX), while it regularly continued to disappoint investors with excessive capital cost increases and operational mismanagement.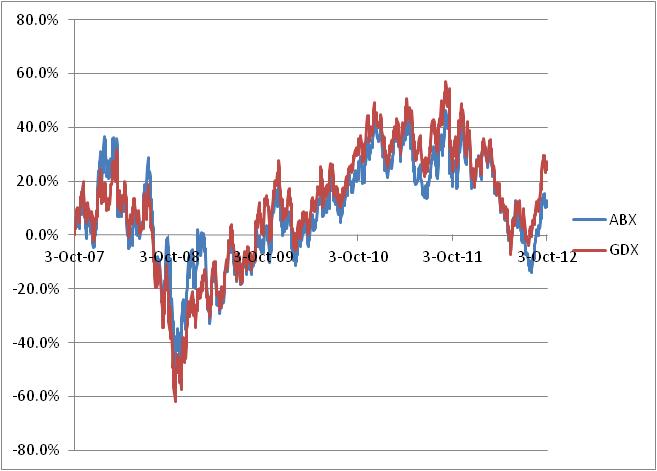 Unfortunately for Barrick shareholders nothing has changed and third quarter reporting brings more of the same.
The world largest gold producer increased, yet again, the estimated capital costs for its Pascua-Lama project. Capital costs estimates increased from the July 2012 estimate of $7.5-$8B to $8-$8.5B, while initial production has been delayed from mid-2014 to sometime in the second half of 2014.
The Pascua-Lama project is a large deposit that is estimated to contain reserves of about 17.9M ounces of gold and is located in the Andes Mountains at an altitude of about 3800 meters on the Argentinean-Chilean border.
Since construction of the project began, capital costs gradually increased to a point where it now seems like the project is an endless pit for capital. Looking just at the past year, one can see how destructive this project has been for shareholders with production dates pushed forward and capital costs pushing higher.
Initial Production Estimates

2-May-12

Mid-2013

26-Jul-12

Mid-2014; costs rise

1-Nov-12

Second Half-2014; costs rise

 
 
Pascua-Lama Capital Costs Range Estimates in 2012: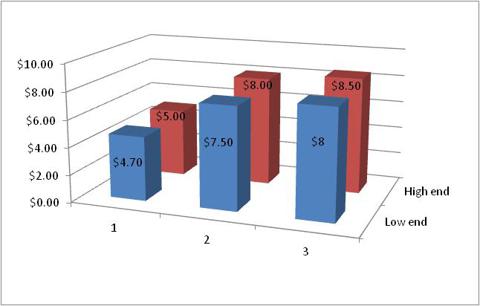 Operationally, Barrick did not fare any better. The company lowered the upper end of the previously guided production range from 7.3M-7.8M ounces to 7.3-7.5M ounces, which will likely impact the company's revenues for 2012.
Similarly, the company raised its guidance for the total cash cost per ounce it originally guided just this past July. The range of $550-$575 per ounce was revised upward to $575-585 per ounce, a 4.5 percent increase on the low end and a 1.7 percent on the high end.
In close, third quarter reporting continued to show Barrick's meager operational performance and poor treatment of capital. Until the company demonstrates a fundamental shift away from the 'growth at all cost' mentality and commences a disposition program of its less productive, high cost operations, it will continue to lag its peers and disappoint its investors.
Disclosure: I have no positions in any stocks mentioned, and no plans to initiate any positions within the next 72 hours. I wrote this article myself, and it expresses my own opinions. I am not receiving compensation for it (other than from Seeking Alpha). I have no business relationship with any company whose stock is mentioned in this article.