We examine the latest developments in the natural gas market.
Natural gas prices were little changed after the Energy Information Administration reported that operators injected 65 billion cubic feet into storage last week, within the 67 to 71 bcf range that most analysts were expecting.
The injection was below the year-ago build of 78 bcf, but above the five-year average build of 57 bcf.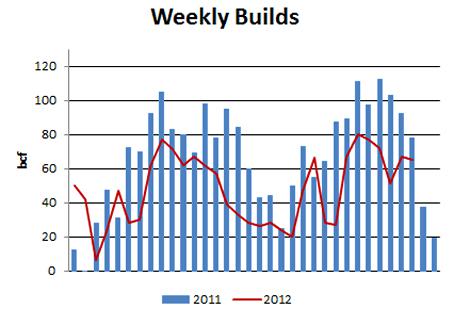 In turn, inventories now stand at 3908 bcf, which is 114 bcf above the year-ago level and 266 bcf above the five-year average (calculated using a slightly different methodology than the EIA).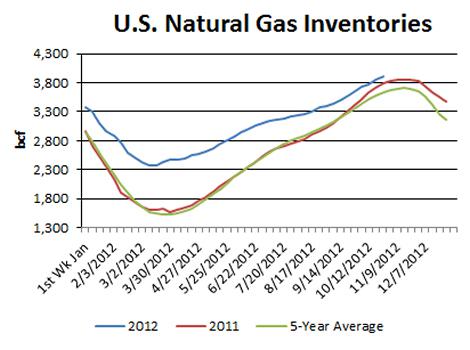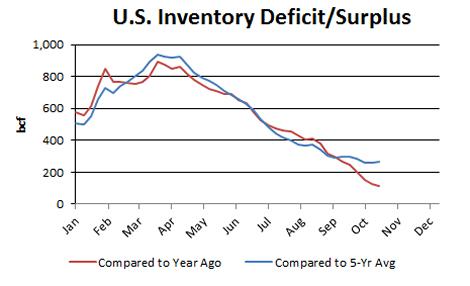 The weather last week was much milder than seasonal norms. Looking forward, the first sustained cold snap of the winter heating season continues to be elusive. The NOAA is forecasting warmer-than-normal temperatures in its 6- to 10-day outlook.
NOAA 6- TO 10-DAY OUTLOOK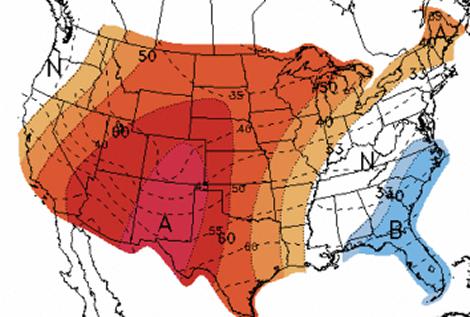 Nevertheless, gas prices hit a fresh 1-year high earlier this week at $3.82/mmbtu after the November contract expired and December moved into the front-month position. Expectations continue to be that this winter will be colder than last year's, which was the fourth-warmest on record.
Additionally, natural gas producers continue to restrain their drilling activity, which should lead to flat to falling output going forward. The number of rigs drilling for natural gas in the U.S. fell by 11 last week to 416—a new 13-year low—according to Baker Hughes.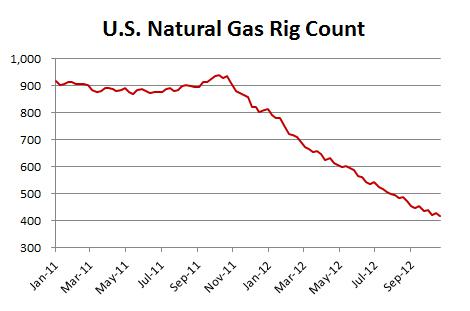 NATURAL GAS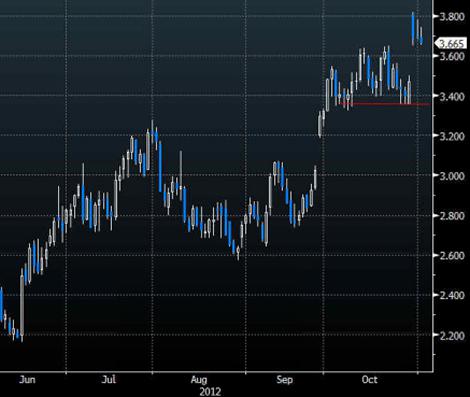 Bottom Line: Natural gas is in a steady seasonal uptrend and may continue higher in the coming weeks. Prices have held up well despite mild temperatures at the start of the heating season. A cold snap could easily catapult prices through the key $4/mmbtu mark.