By Joseph Hogue
Colombian regulators have decided that the America Movil (NYSE:AMX) unit in the country, Claro, will not be allowed to participate in an upcoming 4G auction. Minister of Information Technology and Communications, Diego Molano, announced that the decision was to correct inequalities in the market for telecoms (Spanish).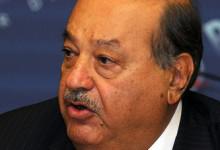 Carlos Slim has an eye for value.
The news is an unwelcome one for the Mexican wireless giant, which controls 60% of the market in Colombia. Carlos Slim had announced last week that the company would invest $1 billion in the local network if it were allowed to bid in the auction. Though it is locked out of the 1,700 Mhz auction, the company will be allowed to bid in other auctions for the 2,500 Mhz and 700 Mhz ranges. While management will need to reassess its plans, it is unlikely to cut investment in the country to protect its dominant position. The division spent $920 million for over the last year.
The decision should not significantly impair the company's revenue estimates. Its Colombia and Panama division accounts for less than 10% of total sales but is its third-most profitable in Latin America. The company has 26 million users in Colombia. Overall, the company may be worth a look trading at just 13.5 times trailing earnings and paying a 0.6% dividend yield. An operating margin of 22.0% and a 29.2% return on equity makes it one of the better managed wireless providers.
Carriers will now have three weeks to make any comments and accept conditions of the auction, which is planned for February 2013.
The move by regulators to spur more participation could see other carriers enter the market. Telefonica (NYSE:TEF) already has a position in the market but names like TIM Participacoes (NYSE:TSU) and even powerhouses like Sprint (NYSE:S) could decide they want a piece of the pie. Telefonica operates mobile and internet services across Spain, Latin America and through much of Europe.