The employment report came in and it was another surprise. The number of new jobs was 171K vs. 125K expected. At the same time, the unemployment rate rose to 7.9% vs. 7.8%. The more curious numbers were the massive readjustments to jobs added in August (142K to 192K) and September (114K to 148K). These types of things are unprecedented, prompting some like RDQ Economics to state the gains "are implausibly high..." PIMCO's Bill Gross merely asserted "structural unemployment is 10%." The under-employment data, or U-6, fell slightly from 14.7% to 14.6%, which is still unacceptably high. In 2011, the economy added an average of 151K jobs per month, and in 2012 so far, this hasn't budged much at 157K. Neither of these numbers can reduce unemployment.
Basically, unemployment is the same as when Obama took office. Lost in the data is the number of people whose unemployment benefits (99 weeks' worth) have expired and who are now forced to take part-time work. These numbers are lumped in with Friday's job data. Worse still, incomes continue to decline, as noted by ZH in the chart below.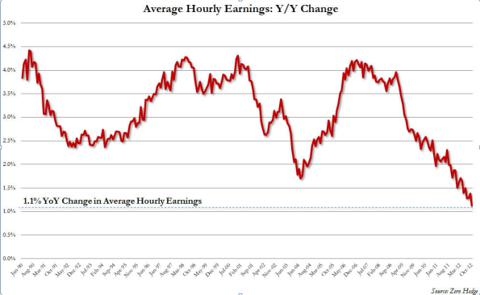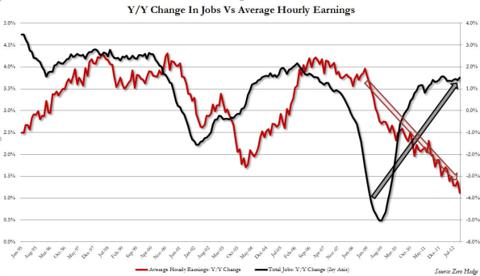 There was some initial joy and bullish spin to the numbers. Both Obama and Romney camps spun the data to suit their aims. However, I'm reminded of an excellent quote from former Secretary of State James Baker when describing his Iraqi counterpart Tariq Aziz: "He's a good diplomat, but has no portfolio." I'll let you figure out whom best to ascribe this to.
Factory Orders were released, and the headline number was good (4.8% vs. 4.9% expected, and prior -5.1%). However, inside the numbers, which algos don't readily see, growth was exclusively aircraft orders, while business orders came in at -5%. This continues the theme that corporations are sitting on cash and not investing in expansion. For them, it's about uncertainty going forward.
The people of NY and NJ are coping and struggling with Sandy's aftermath. Many people don't have fuel, power, shelter or food. Things there are tense. Our son lives in a twin 50-story apartment complex. It has been vacated, and no one is allowed to return to the complex for at least two weeks. They're in the streets, returning home if they can find a way out, or doubling up with those who have shelter. It's a disaster.
Equity markets liked the initial employment data, but then second thoughts crept in as uncertainty surrounding the election outcome builds. There is another election on Wednesday, which is in (cough) Greece. There, the polls are also quite tight, and a loss by the current majority means possibly a Grexit once again. So, uncertainty atop uncertainty?
The dollar (NYSEARCA:UUP) rallied sharply early, causing gold (NYSEARCA:GLD) and other commodities (NYSEARCA:DBC), (NYSEARCA:USO), (NYSEARCA:DBB) to sell-off sharply. Even bonds (NASDAQ:TLT) struggled, as it seems there's a rush to the sidelines overall.
Once mighty Apple (NASDAQ:AAPL) is nearing bear market levels, which would have been unthinkable just a few weeks ago. Materials (NYSEARCA:XLB) are "the tell" regarding soft economic growth, since they now telegraph weak industrial demand.
Volume was once again light, since many traders are unavailable physically or electronically. Even many HFTs have been stilled by a loss of power. Breadth per the WSJ was negative.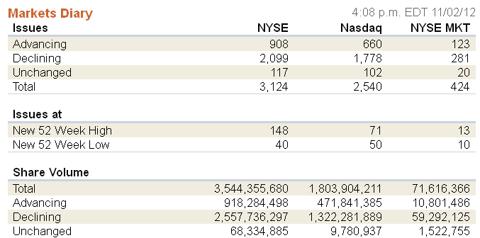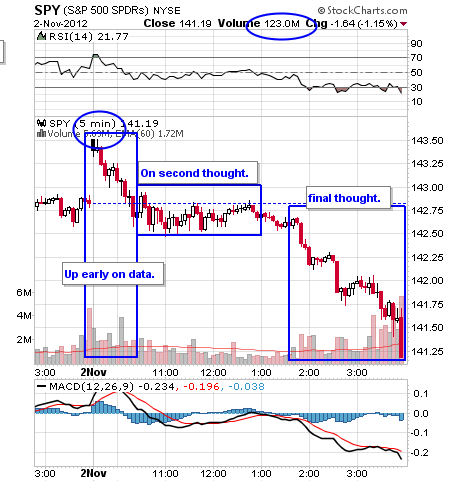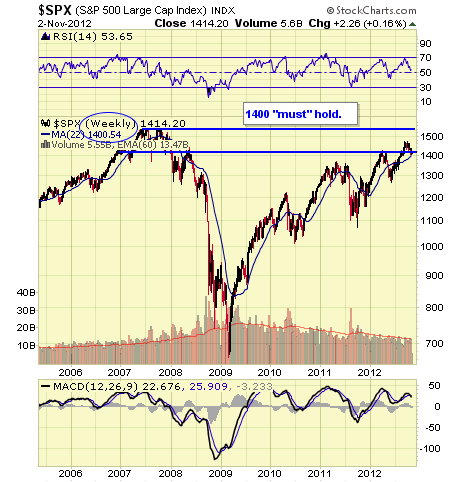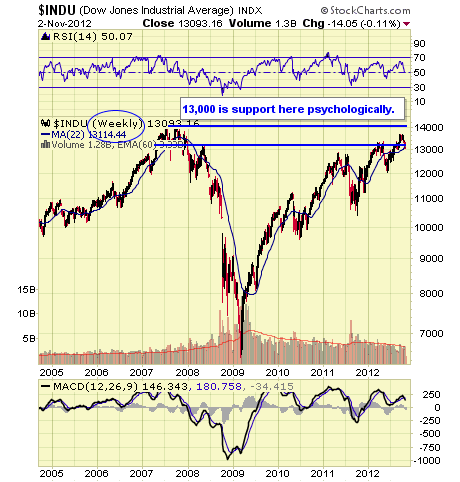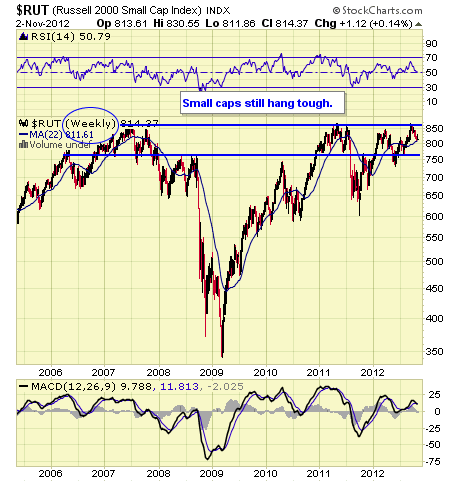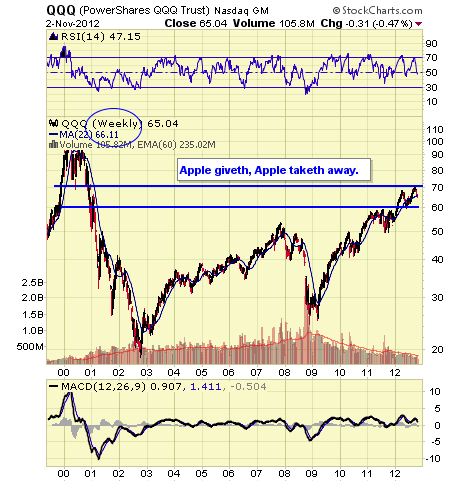 Continue to U.S. Sector, Stocks & Bond ETFs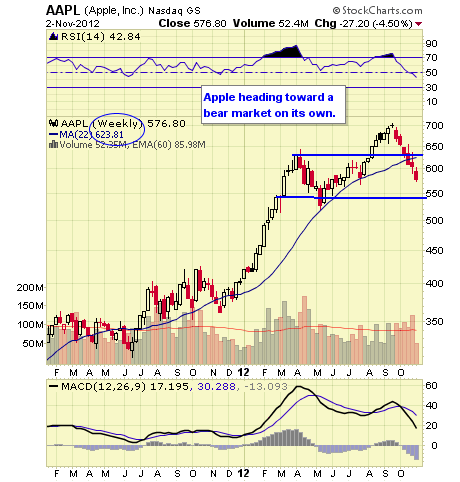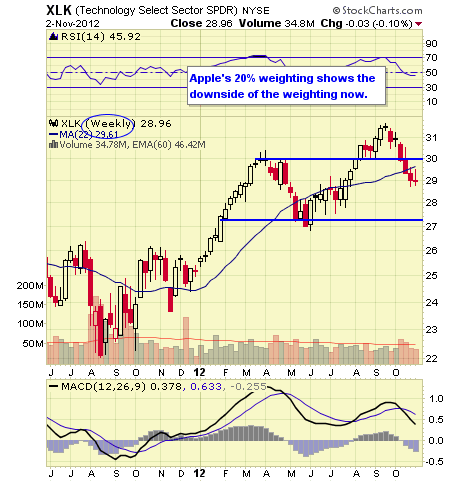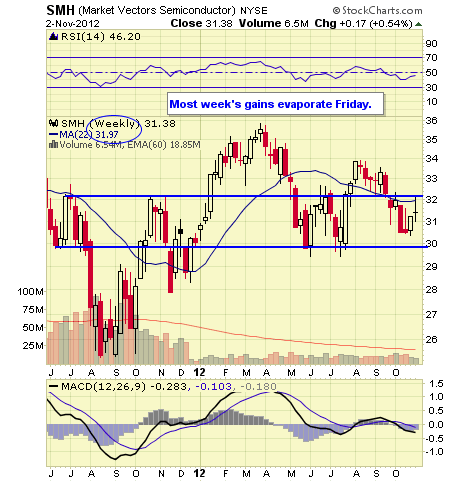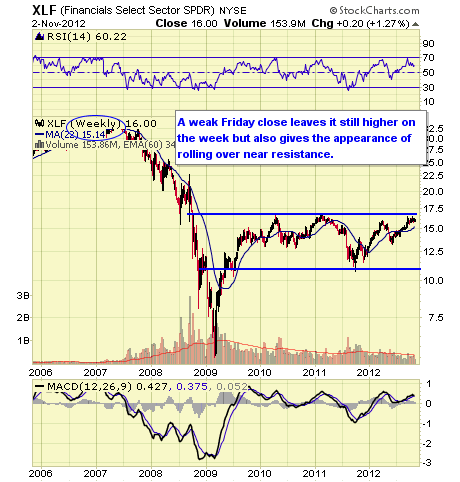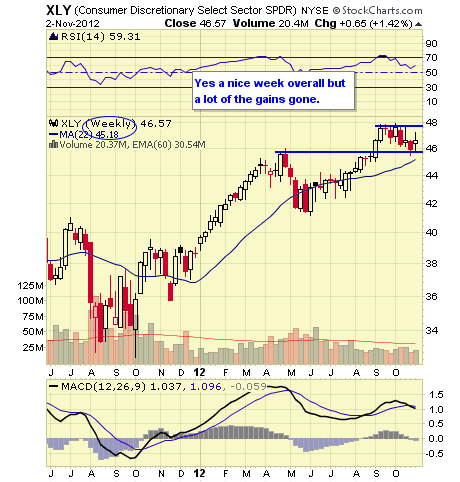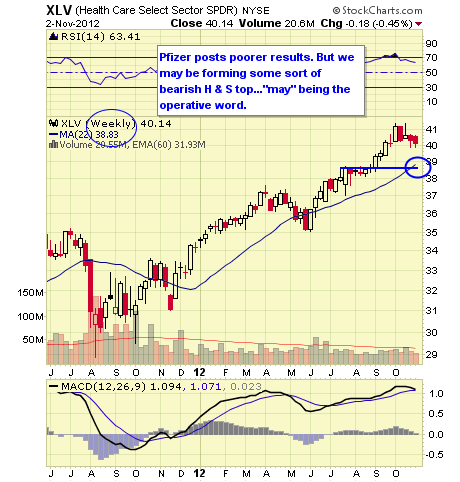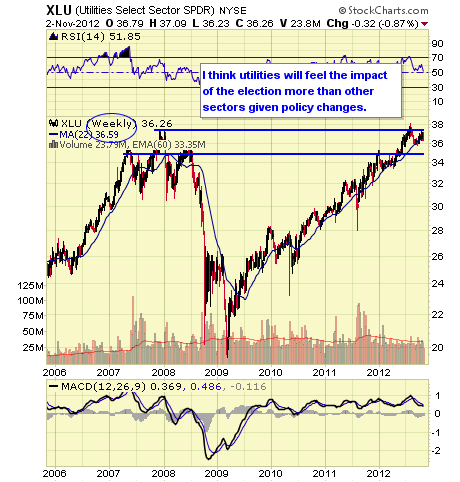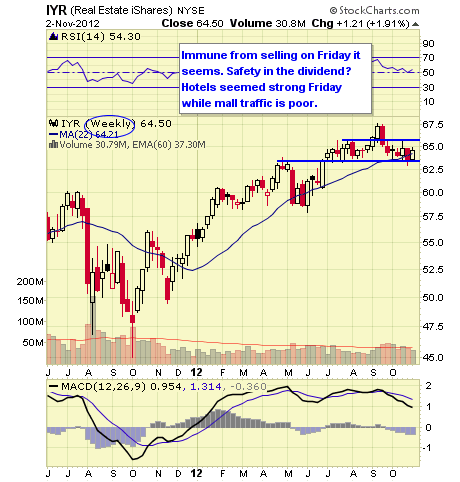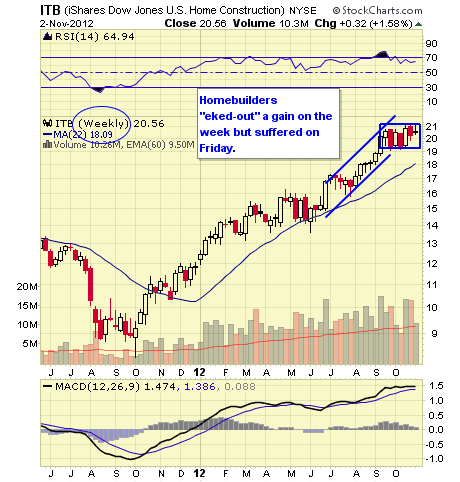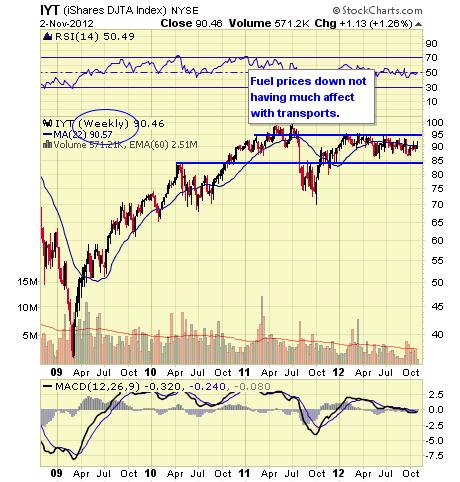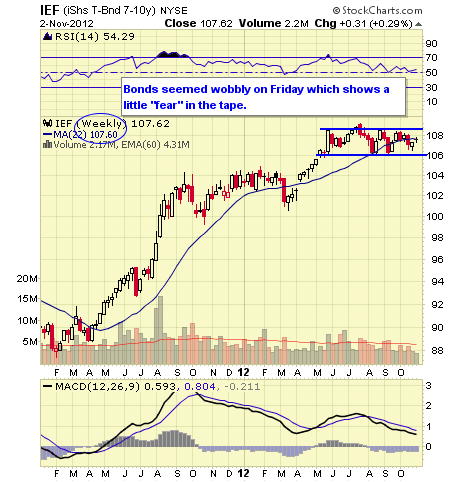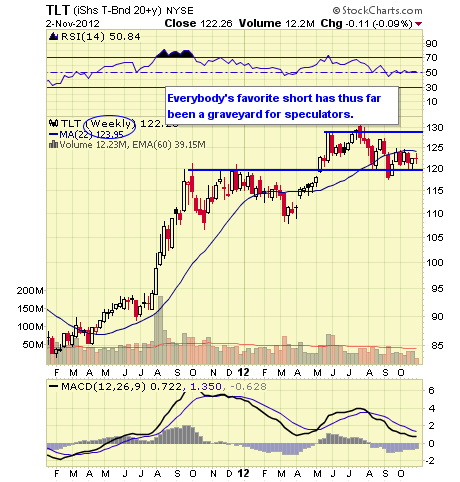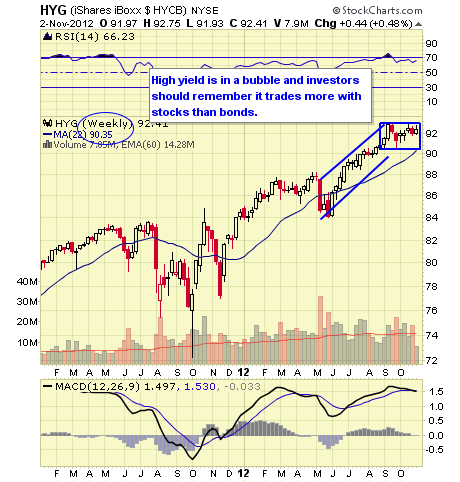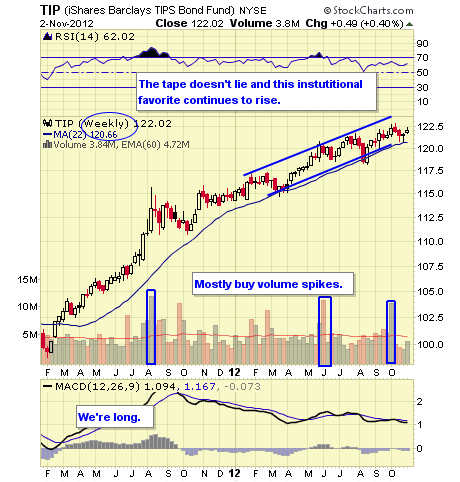 Continue to Currency & Commodity Market ETFs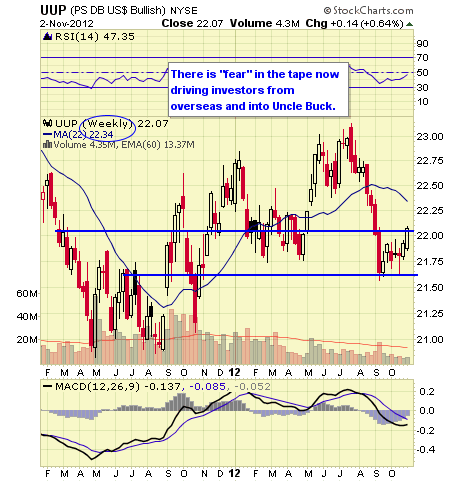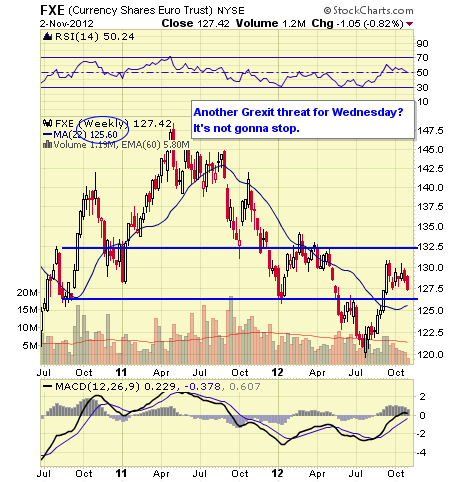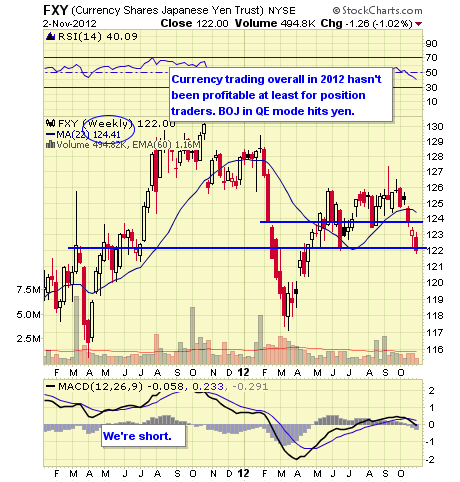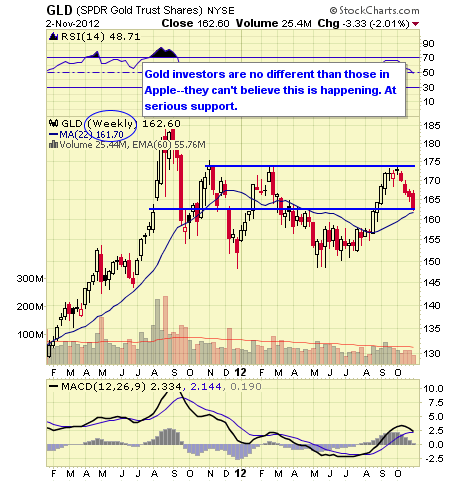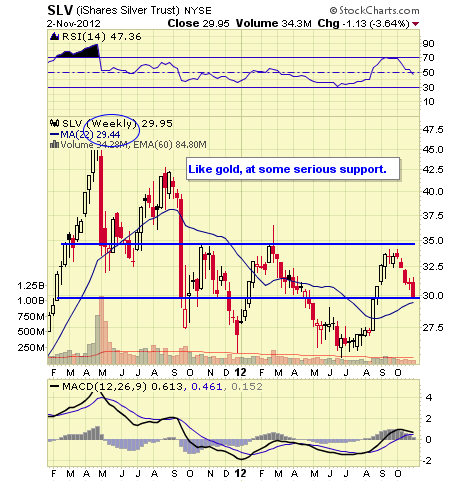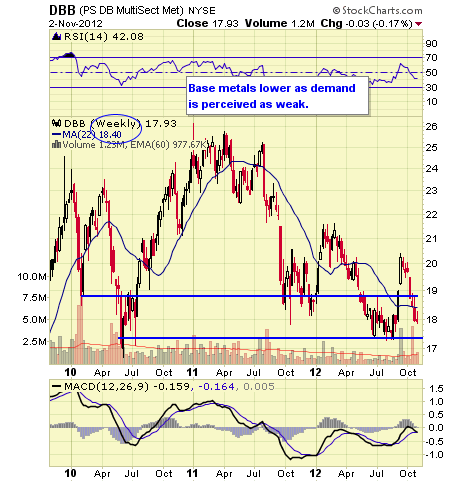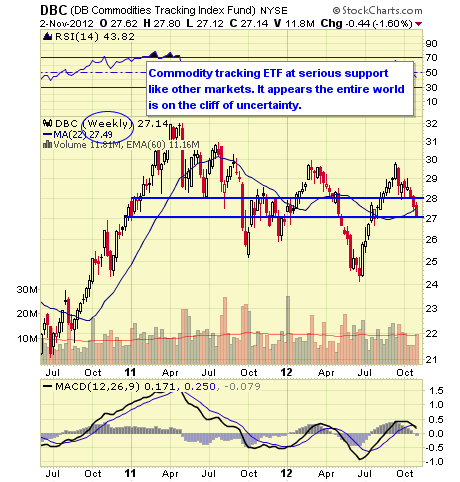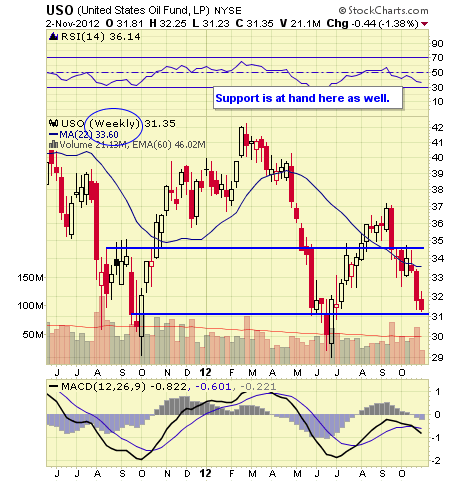 Continue to Overseas Sectors & ETFs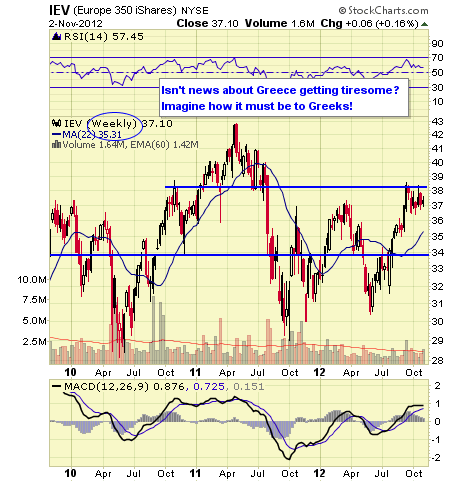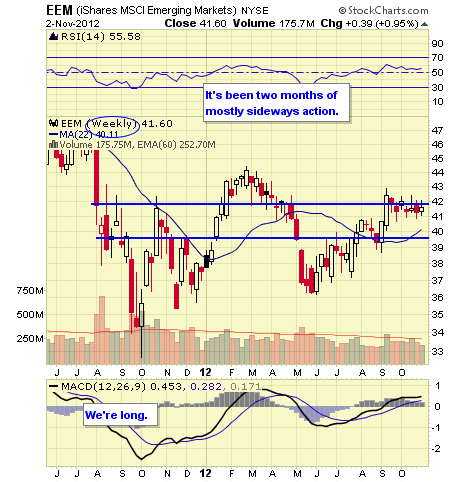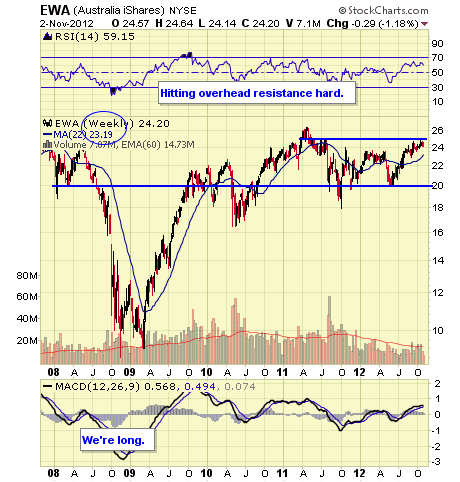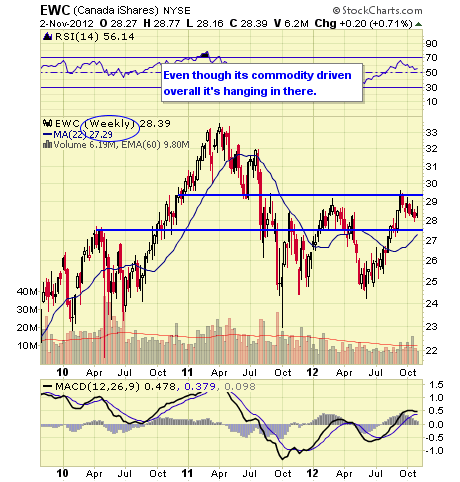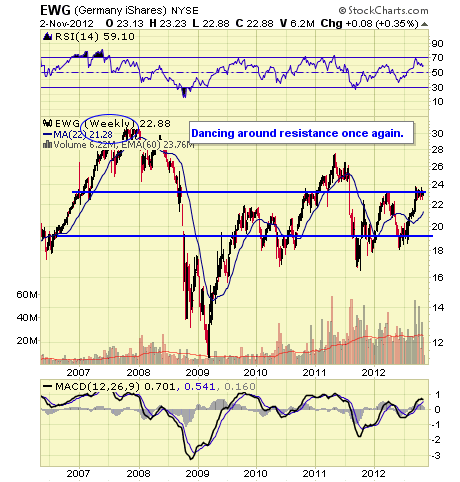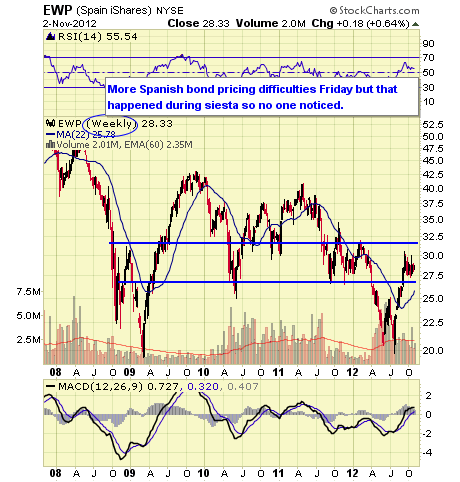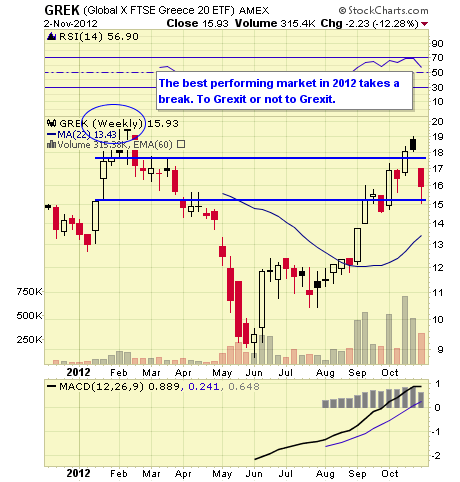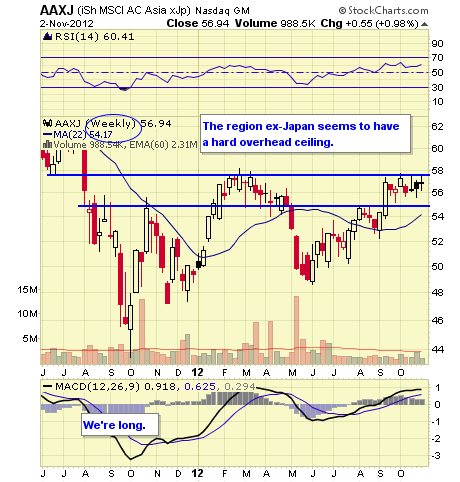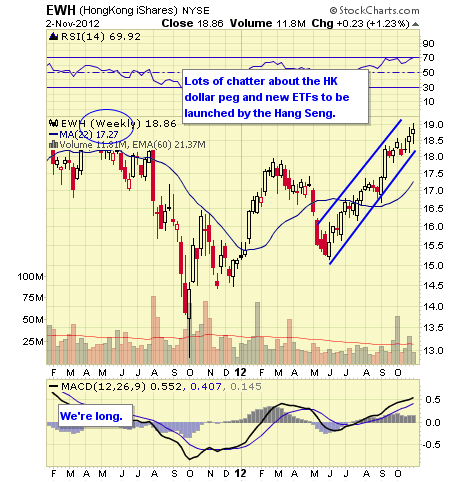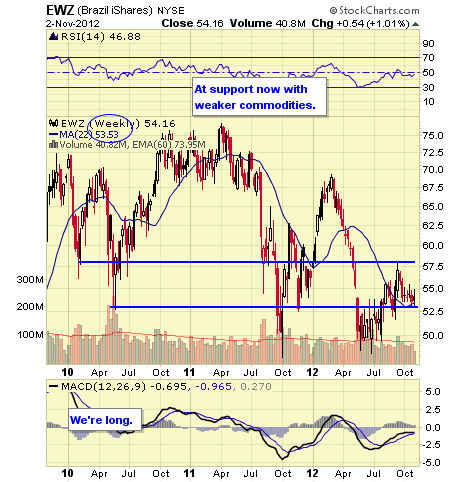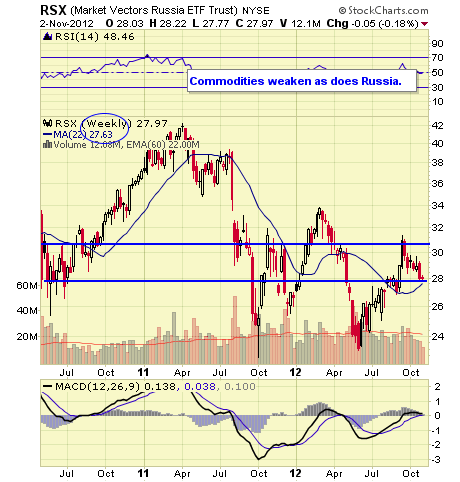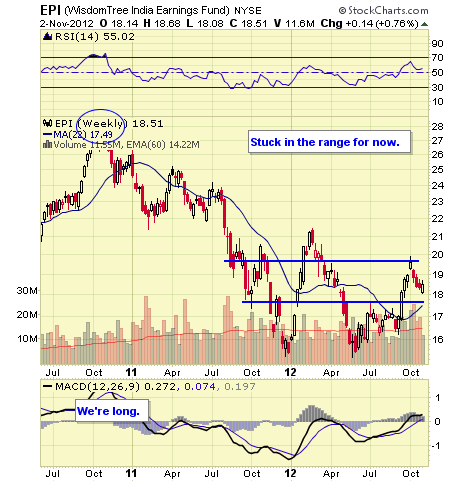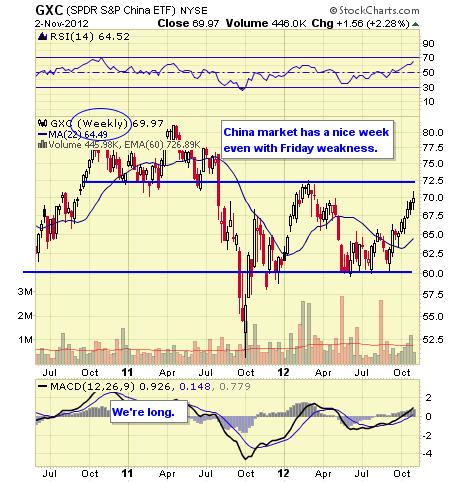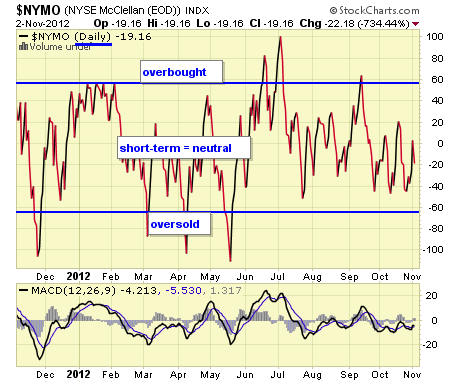 The NYMO is a market breadth indicator that is based on the difference between the number of advancing and declining issues on the NYSE. When readings are +60/-60, markets are extended short-term.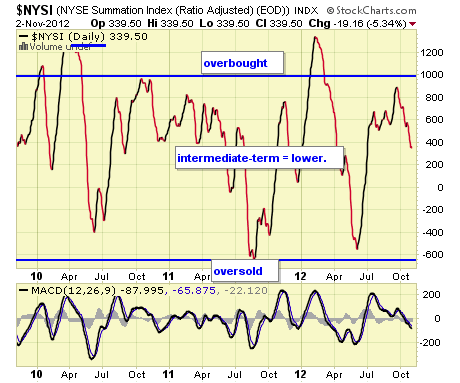 The McClellan Summation Index is a long-term version of the McClellan Oscillator. It is a market breadth indicator, and interpretation is similar to that of the McClellan Oscillator, except that it is more suited to major trends. I believe readings of +1000/-1000 reveal markets as much extended.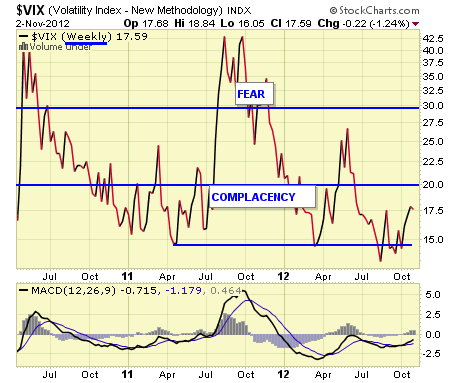 The VIX is a widely used measure of market risk, and is often referred to as the "investor fear gauge." Our own interpretation is highlighted in the chart above. The VIX measures the level of put option activity over a 30-day period. Greater buying of put options (protection) causes the index to rise.
Concluding Remarks
I sense a great deal of fear in the tape. I'm not sure if it's the election or something else.
One thing I know from those living in NYC, there's panic for many.
I hope you have a pleasant weekend.
Disclaimer: The ETF Digest maintains an active ETF trading portfolio and a wide selection of ETFs away from portfolios in an independent listing. Current "trading" positions in active portfolios, if any, are embedded within charts: Lazy & Hedged Lazy Portfolios maintain the follow positions: VT, MGV, BND, BSV, VGT, VWO, VNO, IAU, DJCI, DJP, VMBS, VIG, ILF, EWA, IEV, EWC, EWJ, EWG, & EWU.
The charts and comments are only the author's view of market activity and aren't recommendations to buy or sell any security. Market sectors and related ETFs are selected based on his opinion as to their importance in providing the viewer a comprehensive summary of market conditions for the featured period. Chart annotations aren't predictive of any future market action rather, they only demonstrate the author's opinion as to a range of possibilities going forward.
Disclosure: I have no positions in any stocks mentioned, and no plans to initiate any positions within the next 72 hours. I wrote this article myself, and it expresses my own opinions. I am not receiving compensation for it. I have no business relationship with any company whose stock is mentioned in this article.