A 10yr chart of General Electric (NYSE:GE) reveals the company has seen the $20 level only three other times in previous cycles, and each time quickly bouncing from it (click to enlarge):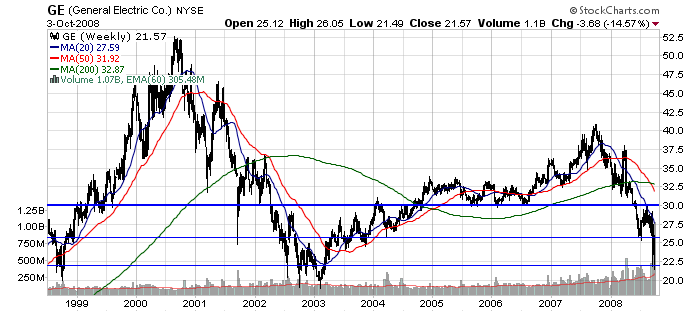 In the late 90s, GE just touched 20 and quickly bounced: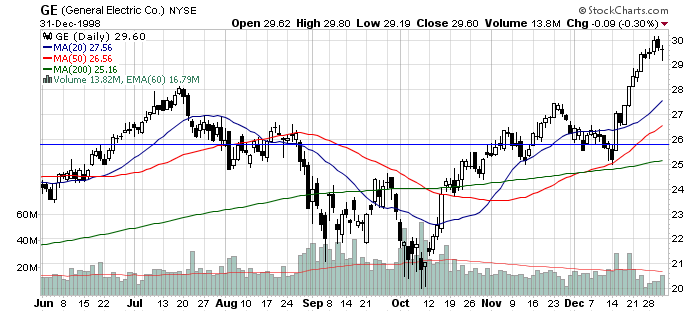 In the previous bear market from 2002, GE quickly bounced from 19 twice:
Currently GE is at a situation where a quick breach of 20 will most likely take place again…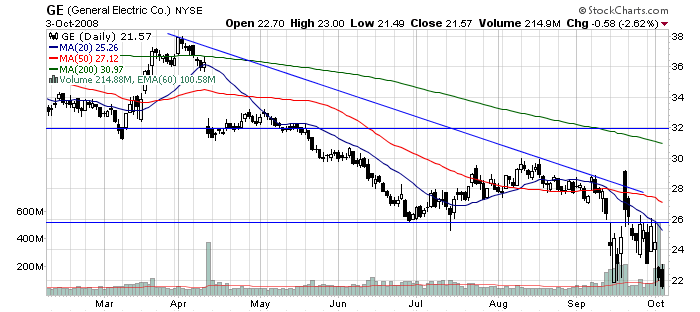 GE Capital is a drag on earnings at the moment, and if/when credit markets ease up, the cost of borrowning will reduce and benefit GE. The industrial side may see a slowdown due to the global slow down, but still, GE is very attractive here. It is a cheap stock, and as good as it gets with respect to a strong company that is yielding +5% as you wait for things to improve.
Disclosure: No positions