It's time to put some money to work immediately.
I don't profess to know when the markets will turn, or how long it will take, but I do profess to know that there are quality companies out there that are begging to be purchased, if only in small increments at the present, and held on to for years to come.
The three companies that I have added to my portfolio are probably no secret to anyone who has been following my recommendations for some time.
They are:
I am advocating purchasing 1/4 position in each one.
I'll be writing full company spotlights and the reasons for my purchases in much greater detail in upcoming posts, but with the decline in the overall market, dipping our toes in the water and purchasing these great companies at these levels was something that needed to be done now.
Below are brief explanations about what the companies do, my reasons for adding them to the portfolio, and some of the risk factors you should be aware of before purchasing shares.
Rick's Cabaret: Buy 1/4 Position around $7.00 per share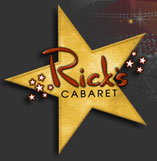 Rick's Cabaret International, Inc. (NASDAQ: RICK): Rick's Cabaret International, Inc., owns and operates upscale adult nightclubs serving primarily businessmen and professionals.
Rick's nightclubs offer live adult entertainment, restaurant, and bar operations in Houston, Austin, San Antonio, Minneapolis, Minnesota, New York, Dallas Fort Worth, Charlotte, and other cities under the names Rick's Cabaret, XTC, and Club Onyx.
Rick's  also owns and operates adult entertainment Internet Web sites, including xxxPassword.com that features adult content; CouplesTouch.com, a personals site for those in the swinging lifestyle; and NaughtyBids.com, an online adult auction site that contains consumer-initiated auctions for items, such as adult videos, apparel, photo sets, adult paraphernalia, and other erotica.
As of September 30, 2008, Rick's operated 19 adult nightclubs.
A little about Rick's
Rick's Cabaret has been in business since 1983, and specializes in providing a safe and upscale environment for adult entertainment.
The adult entertainment industry is fraught with mom and pop clubs that run without corporate governance with a very unprofessional and low-scale business model, and usually are substandard when it comes to quality entertainment and amenities.
Rick's differentiates themselves by providing an atmosphere where they can offer a unique quality entertainment environment that includes highly experienced and well screened entertainers, high quality mangers hired from within the adult entertainment industry, complying with all local, state and federal laws at all times, and finally, providing an atmosphere and ambiance, including exclusive VIP rooms, that appeal to upscale clientele.
Why I bought Rick's
Best-in-breed player that is significantly increasing its market share in a largely fragmented industry via intelligent acquisitions.
Rick's will grow revenue 90% this year, 60% next year and is growing about 10% organically.
Super high gross, operating and net margins
Strong cash flow and free cash flow generation
High insider ownership (CEO owns about 13% of the outstanding shares)
Unbelievably cheap valuation using any metric: Discounted Cash Flow, P/E, PEG, P/CF, P/FCF, etc. Rick's is trading BELOW book value of $7.22 per share!
Company approved share buyback in the amount of $5 million, or about 8% of the outstanding shares
Largely underfollowed stock
Great way to diversify your portfolio away from more traditional stocks and consumer discretionary plays
Potential risks
Declining economy could adversely affect operating results, although even if you ratchet down growth to half of what analysts project for next year, you are STILL getting a dirt cheap stock
Stigma of owning a "sin stock" could put a natural buffer on price appreciation
Results of operations at some locations in Texas were adversely affected by Hurricane Ike
Potential changes in local, state or federal regulations
Sensitive market for discretionary income, could fluctuate with declining economy
Overall Risk Rating: 7.5 (Moderately High)
Bottom Line
I have been watching and researching Rick's for quite some time, and given the current valuation of the stock, trading below book value, coupled with a fully vested ownership, and the share repurchase program, I felt it prudent to buy 1/4 position right now.
I'll be digging into the Rick's story further but as of right now with all the preliminary research I've done, this looks like a sound investment for the long term, even if business declines as a result of the slower economy.
eHealth: Buy 1/4 Position around $12.25 per share

eHealth, Inc. (NASDAQ: EHTH) offers Internet-based insurance agency services to individuals, families, and small businesses primarily in the United States.
The company's e-commerce platform, which is accessed directly via ehealth.com and ehealthinsurance.com, enable individuals and families to research, analyze, compare, and purchase health insurance products online.
I've written previously about how eHealth does not compete with anyone else online and how they have the market cornered and are earning huge gobs of cash.
A little about eHealth
The cool thing about eHealth is that the company offers various health insurance products, including medical health insurance coverage, such as preferred provider organization; health maintenance organization and indemnity plans; short-term medical insurance; student health insurance; health savings account eligible health insurance plans; and ancillary products, such as dental, vision, and life insurance.
You can find this all on their website, and simply compare different plans offered by different companies, and simply choose the one that best fits your needs.
Also, because of the fixed-cost nature of health insurance (there is no discounting online or otherwise in this highly regulated industry), eHealth is probably one of the only ways that most individuals will ever see what different health insurance offerings they could purchase from 175 different companies!
Most of the time you know a broker or call around to compare rates, or visit a couple of company's websites, so in the end, you are only seeing a very small slice of what is out there.
For anyone that is self-employed, runs a small business, or as more and more companies stop paying for employee health insurance, needs to purchase their own health insurance, it is becoming increasingly crucial that individuals find affordable health insurance and eHealth gives them the power of choice.
eHealth has barely scraped their potential in this market, and I have been watching them since their IPO late last year as their valuation has become much more reasonable.
Why I bought eHealth
No other competition on the Internet
Offers a wide variety of health insurance plans for any need in one convenient location
Is changing the way people shop for health insurance
Cheap valuation, especially in light of cash flow metrics
Founder/CEO with about 5% of the company
High margin business with recurring revenues, and super high cash flow (currently $136 million in cash with NO debt, about $5.43 per share)
Growth potential that far exceeds the market given conservative estimates for next year
Potential risks
Declining economy might force people to forgo health insurance, regardless of the cost as it might be perceived as an unaffordable expense
Possible changes in legislation could affect cost structure of eHealth's offerings as well as the need for health insurance in light of possible legislation for universal health care, etc.
Increasing customer acquisition costs could signal a peak in the business model
Failure of eHealth to become a de facto place to purchase and research health insurance products
Slowing growth as a result of these and other factors have cut eHealth's valuation multiple. If growth continues to slow, or if eHealth has to spend more for customer acquisitions, so too will eHealth's valuation.
Overall Risk Rating: 7.5 (Moderately High)
Bottom Line
While risky and not immune to what is going on around us, I believe that eHealth represents a well managed and seasoned company that has the ability to leverage their business model for future expansion and growth that they have yet to tap into.
With innovative offerings, such as the ability for underwriters to approve an application as soon as the customer submits it, thus allowing them to become insured immediately, as well as other deals in the works, I believe that once things do turn around, and even before then, eHealth is in a great position to capitalize on the growing demand for health insurance for those that traditionally could not afford it, or those who are seeking health insurance for the first time.
Coupled with the strong financials, cash flow generation, and dirt cheap valuation, even when slowing consumer demand is taken into account, eHealth represents another diverse way to play the consumer market.
PROS Holdings: Buy 1/4 Position around $7.00 per share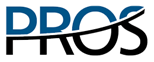 The final company on my list is PROS Holdings, Inc. (NYSE: PRO), a small business that provides pricing and revenue optimization software worldwide, in five major markets: airline, hotel, cruise, manufacturing and services.
PROS has proprietary pricing algorithms and systems that have been developed and refined over many years of implementation and experience, that provide the company with a distinct competitive advantage over the many rivals that troll the pricing optimization space.
A little about PROS Holdings
If you've ever wondered how hotels, airlines, or other businesses know how to price their offerings to always seem to squeeze the very last dime out of potential customers, PROS is one of the companies responsible by applying revenue optimization software that prices company's offerings on the fly to maximize revenue.
Some of PROS' customers include: FedEx (NYSE: FDX), Hertz (NYSE: HTZ), Southwest Airlines (NYSE: LUV) and many other companies both big and small that rely on PROS to help them optimize everything from the price they charge for an airline ticket, to oil companies that use PROS to price their offerings on the spot market.
PROS' competitive advantage lie in their many years of experience and their deep and talented scientists that are always tweaking the inputs, models and algorithms that make these systems work, and keep companies renewing contracts with PROS at about a 90% rate.
Especially in today's environment, finding optimal pricing strategies is paramount in staying ahead of your competition, and eking out the largest amount of profit possible.
Why I bought PROS Holdings
Reasonable/Cheap valuation
High insider ownership. Insiders as a whole own over 40% of PROS' shares outstanding. Within this group the CEO owns about 6.8%, the CFO 2.3%.
High and increasing margins
Huge stockpile of cash ($48 million, $0 debt)
Company approved up to a $15 million share buyback, which would represent about 8% of the total shares outstanding.
Niche product, high barriers to entry to specific proprietary pricing algorithms, structures and methodologies
Continued execution by management: 9 straight years of being cash flow positive
Steady growth within the industry as well as potential takeover candidate by a larger company
Potential risks
Because PROS' offerings require a significant commitment by their customers both in hardware, software and manpower, shrinking budgets might curtail future orders, regardless of the promise of PROS' offerings to actually increase company's profits via its software
 Increasing competition by new entrants, and old stalwarts like Oracle (NASDAQ: ORCL), SAP (NYSE: SAP) and others
Continued deceleration of future bookings and overall slowdown in the marketplace for PROS' products. In fact management slightly lowered last quarter's bookings guidance, a future revenue predictor.
Overall Risk Rating: 8 (High)
Bottom Line
PROS is trading well below it's IPO level of $11 per share, and for good reason.
The potential IT slowdown in the tech sector, as well as all the other industries in which PROS operates, leads to a very real possibility that their future bookings will also slow.
That being said, I think that with the valuation coming down to these levels, and the strong cash flow business that PROS has, coupled with their share buyback, this is a good time to start a position and wait till PROS reports Q3 earnings in a couple of weeks.
With their niche product protected by their team of scientists and years of tweaking and experience, PROS is definitely the leader in price optimization software, and in a time when companies will need to squeeze every last drop of potential profit from their sales, and because of the fact that once PROS installs one of its systems in a company's computer infrastructure they are likely to remain with PROS for some time to come, I believe that this company will continue to grow sales and continue to produce large amounts of profit and cash flow going forward, even if sales stagnate.
Bottom Line: Time To Go Shopping!
I'll be going over all of these companies in much more detail, but in the mean time, I wanted to give you a heads up on them so that you could do your own due diligence and research and decide whether they are right for your portfolio at the present.
Scaling into these and other names is prudent right now as we have been given a fantastic opportunity, provided you are a long term investor and can stomach further drops in these and other stocks that I have recommended.
I don't know when the market or these stocks will rebound, and it could very well be that we get to purchase even more shares of these great companies as they come down even further, but it would be unwise to take advantage of the depressed share prices and not start at least a small position in each one.
Stay tuned in the coming weeks for further research and explanation concerning these and other stocks that I've been watching closely.
The best time to add stocks to your portfolio is when others are panicking and there is blood in the streets.
Don't shy away from great opportunities because of uncertainty.