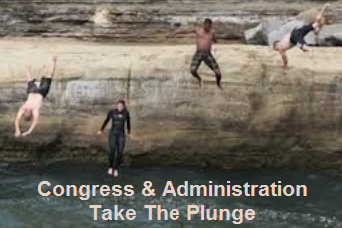 Boehner stepped forward Thursday with a softer tone on compromise with the administration. Then the president invited all to meeting next week to discuss the fiscal cliff and to seek some compromise. But just a short time ago, the WH stated the president will veto any bill that extends existing tax cuts for the wealthy. This is reminiscent of the Simpson-Bowles Commission aftermath, when the much awaited report was tossed into the trash can with a "thanks for coming" dismissal.
Now, we just have learned that CIA Director David Patraeus has resigned over an extramarital affair. Just after the election -- how convenient. He was probably outed by CIA insiders. Things just get curiouser and curiouser.
I would put this forward now: why don't we just go over the cliff, get it over with and let things get sorted out from the wreckage? It would be tough certainly, but we should've gone over the cliff by letting the banks fail in 2008-2009 putting it behind us.
Stocks, being short-term oversold attempted a rally, but there wasn't much follow-through or conviction behind it. This is due to the lack of any sense of compromise over the fiscal cliff.
Economic data featured the overrated U. of Michigan Consumer Sentiment report (84.9 vs. 81.5 expected). The index is based heavily on stock market prices that carried over from October, and I prefer the Conference Board's data, as it isn't so skewed by markets.
The dollar (NYSEARCA:UUP) continues to be strong while uniquely, gold (NYSEARCA:GLD) also rises as investors scramble for safe havens. Bonds (NYSEARCA:TLT) also reversed course from earlier losses as prices rose. Commodities were mildly positive, mostly on the strength of energy. As to this, oil (NYSEARCA:USO) was pressured higher by an admitted Iranian strike on a U.S. drone, of which we seem to have so many. Tech (NYSEARCA:XLK) bounced as Apple (NASDAQ:AAPL) shares were able to catch a bid. Semiconductors (NASDAQ:SOXX) were also stronger, but homebuilders (BATS:ITB) were weak.
Volume still remains elevated, and breadth per the WSJ was rather flat.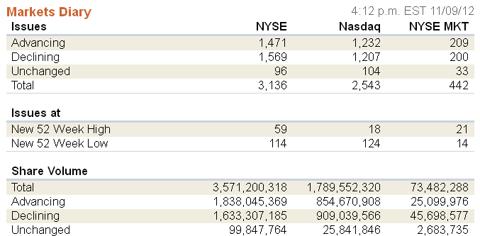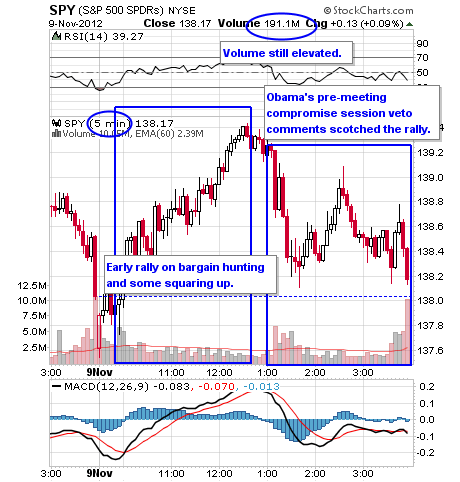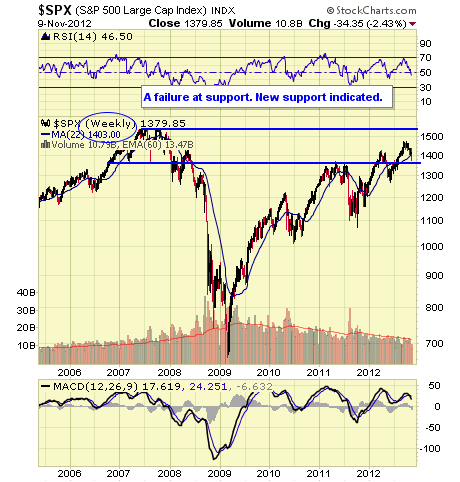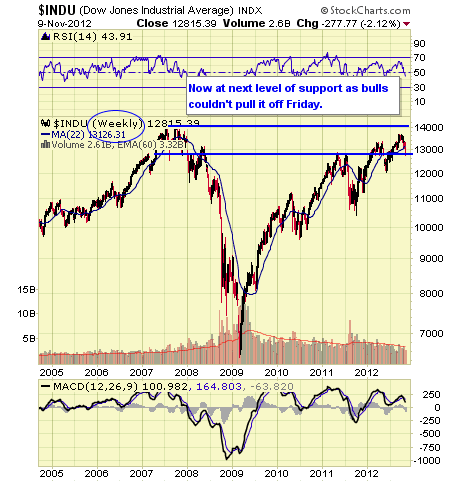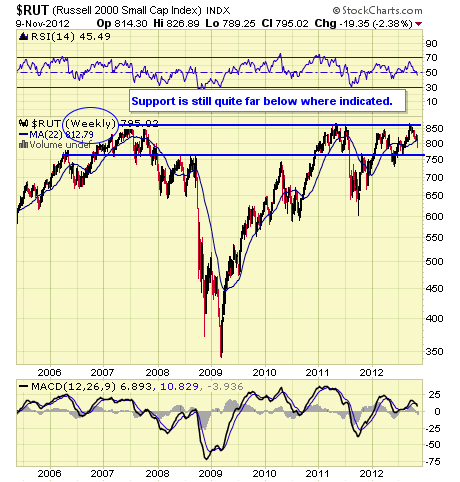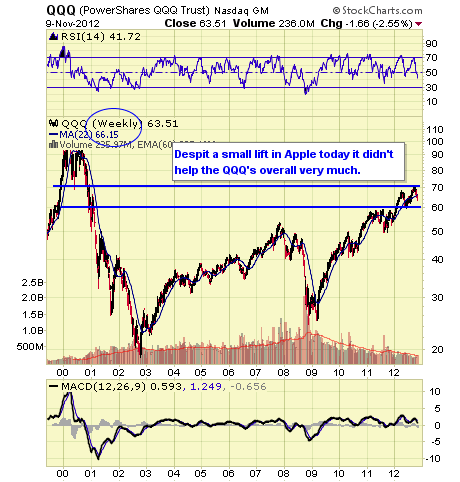 Continue to U.S. Sector, Stocks & Bond ETFs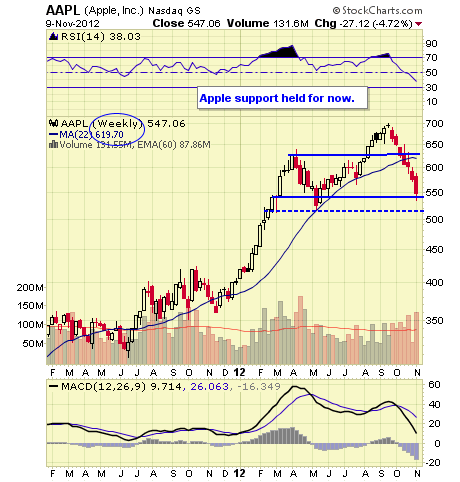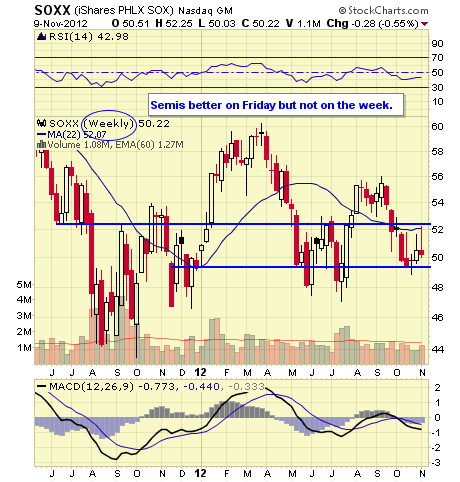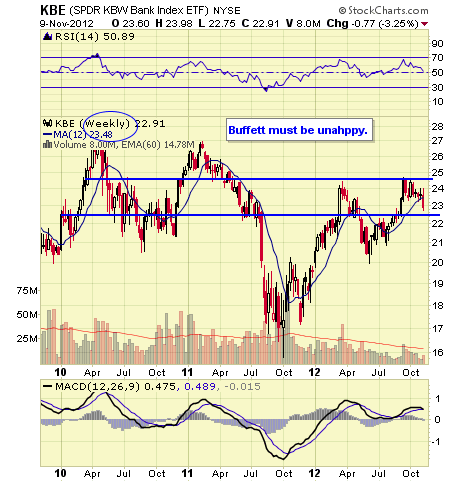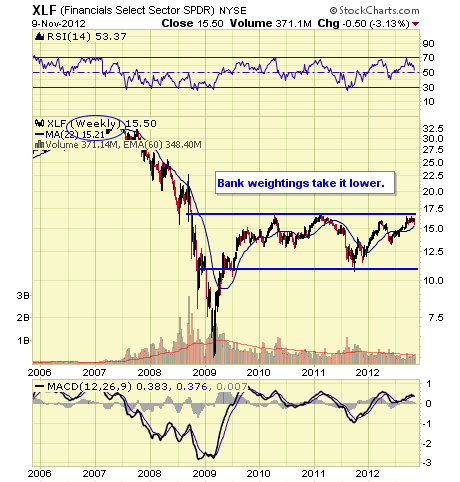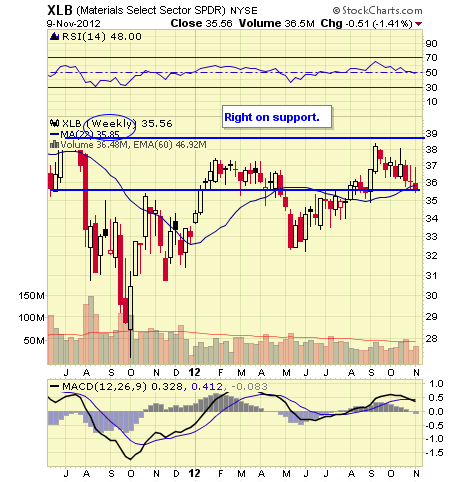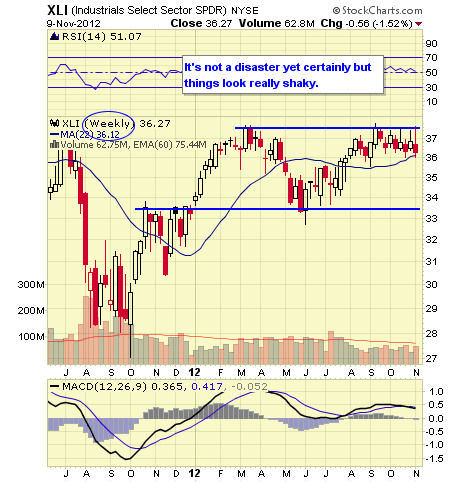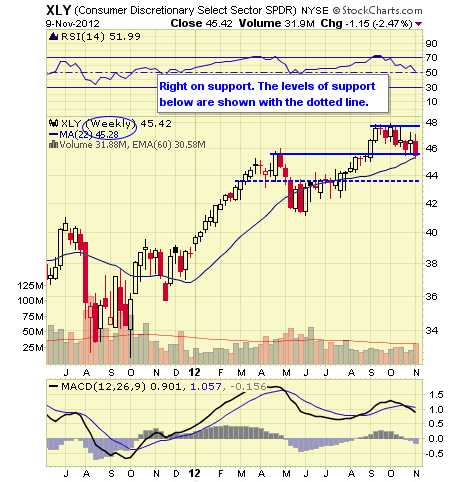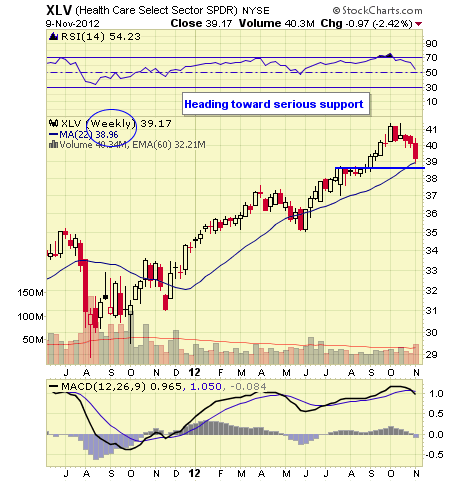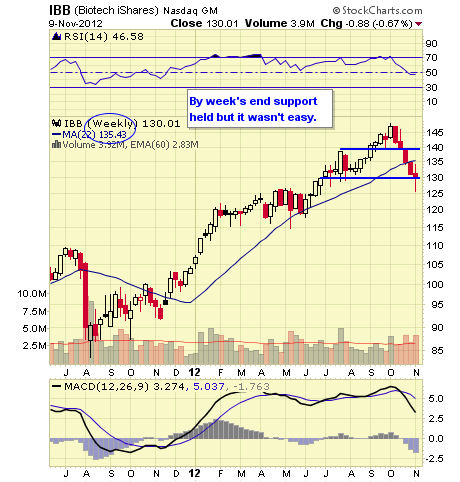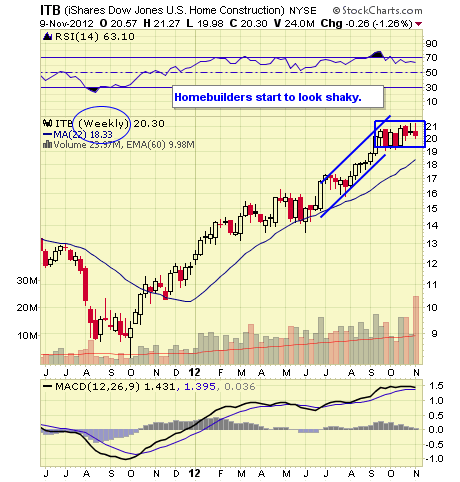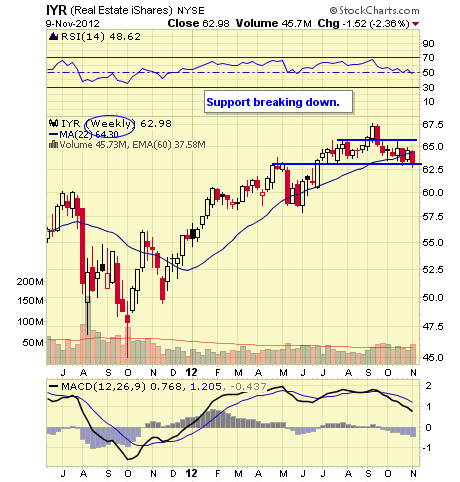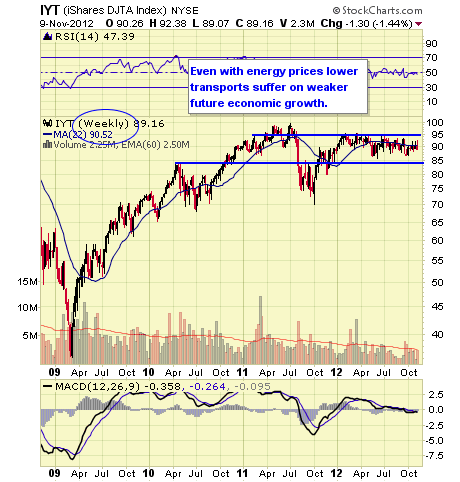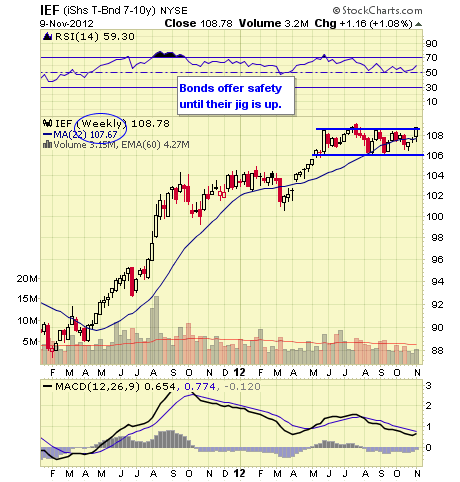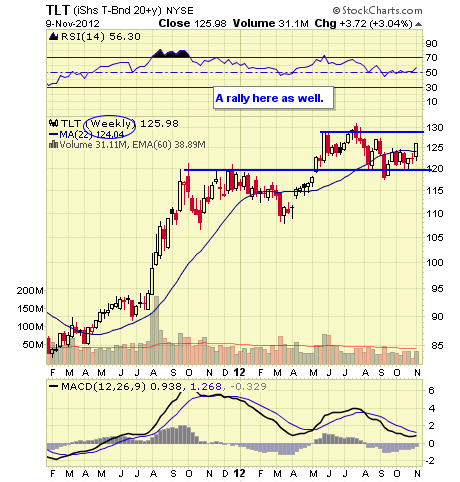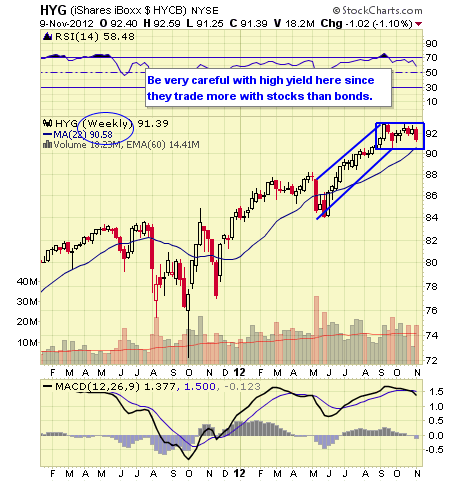 Continue to Currency & Commodity Market ETFs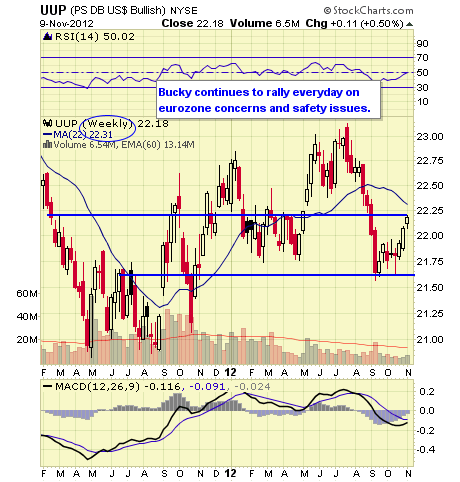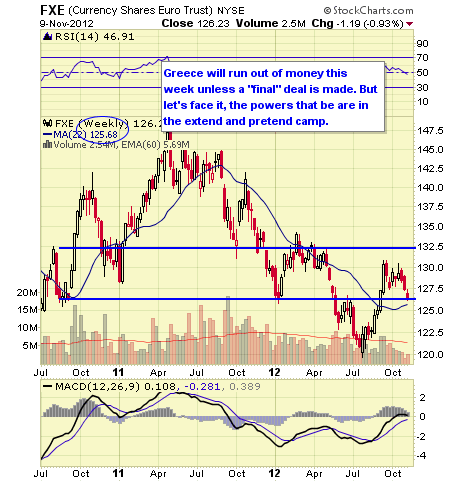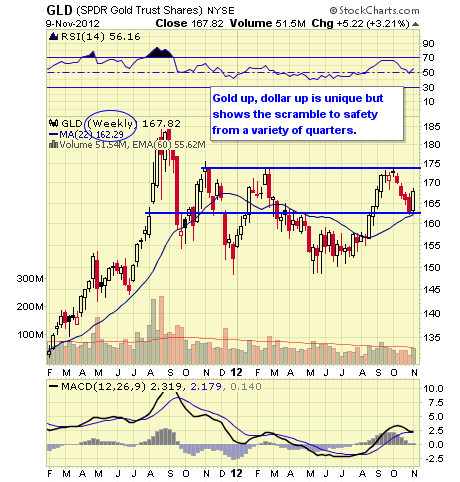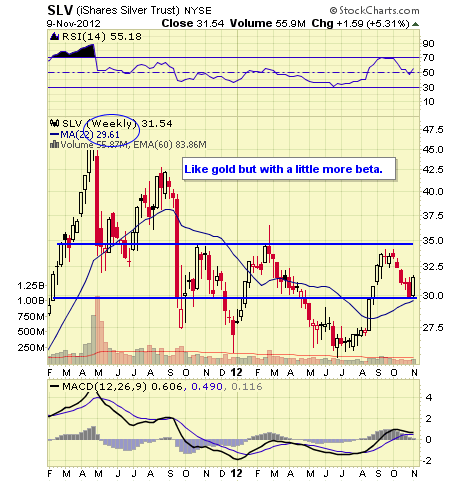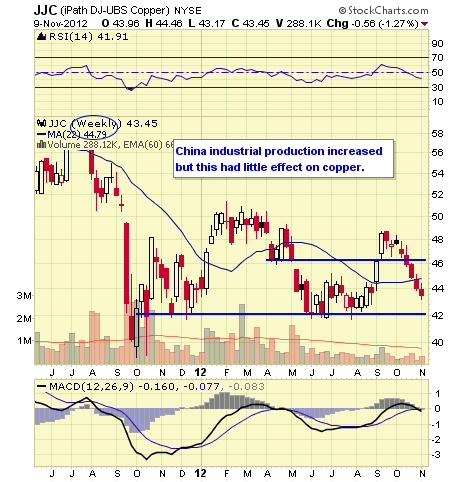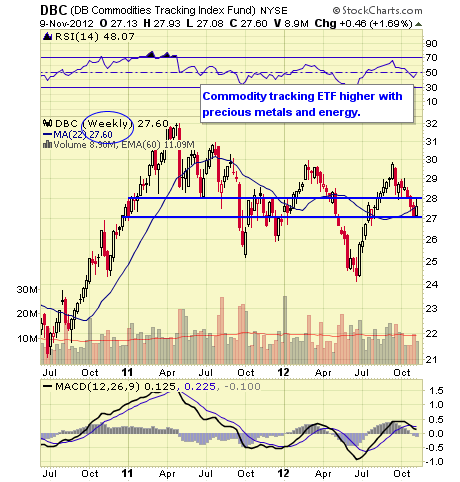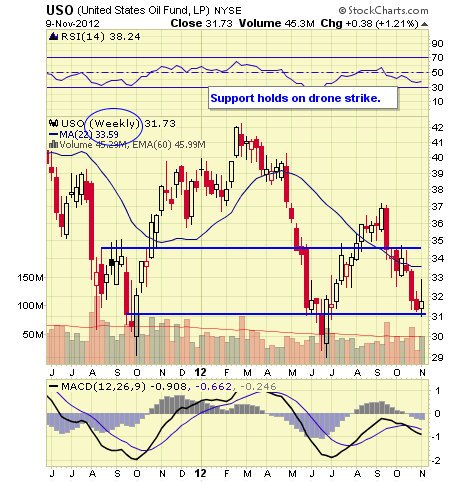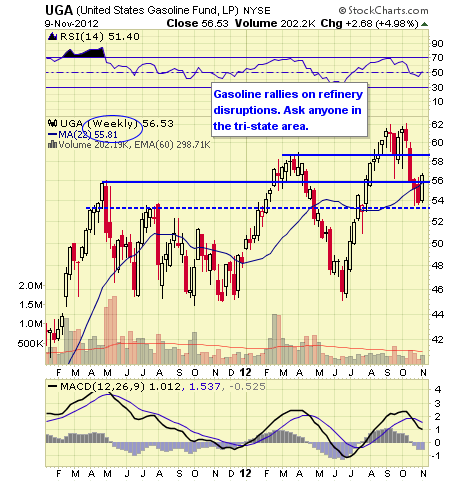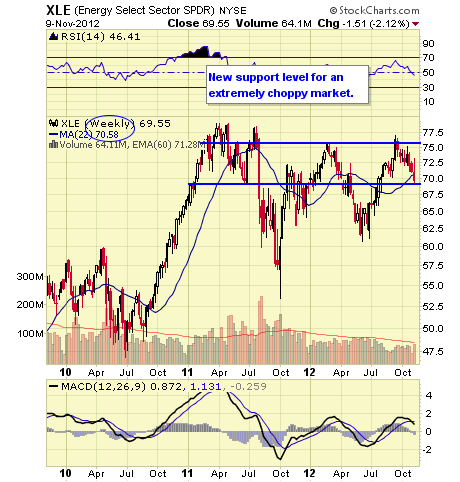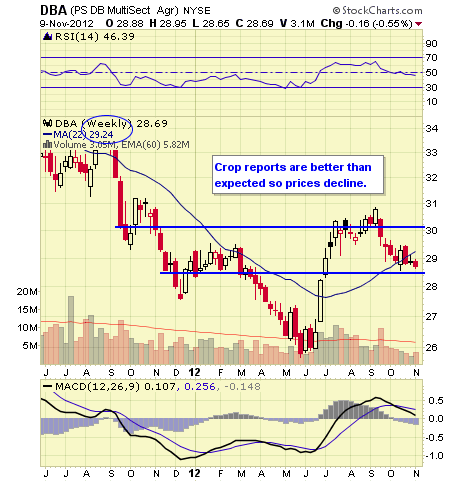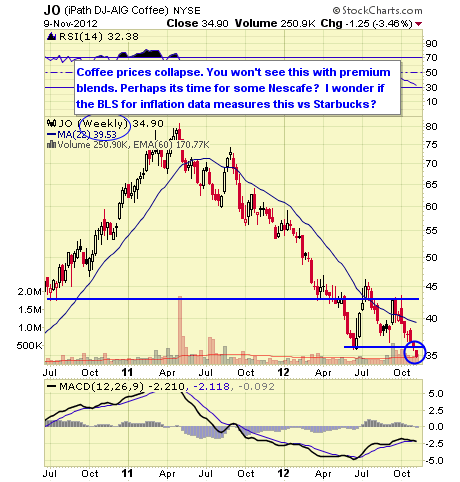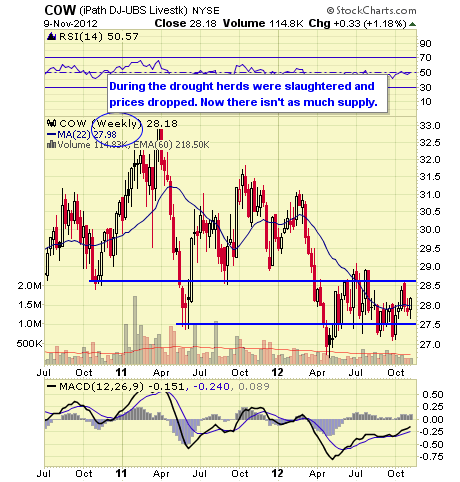 Continue to Overseas Sectors & ETFs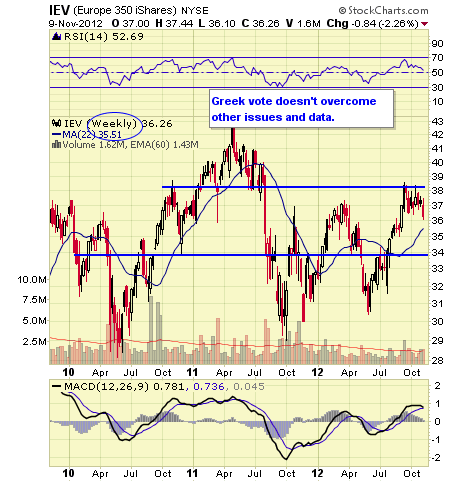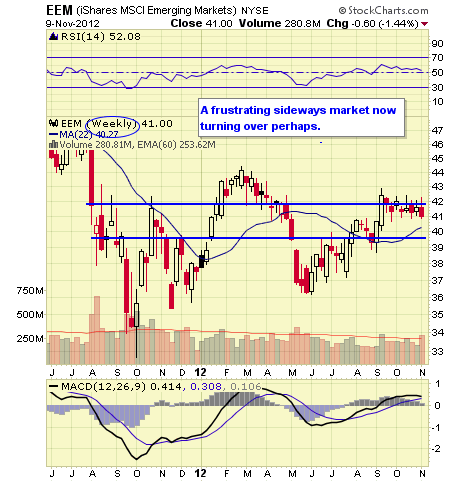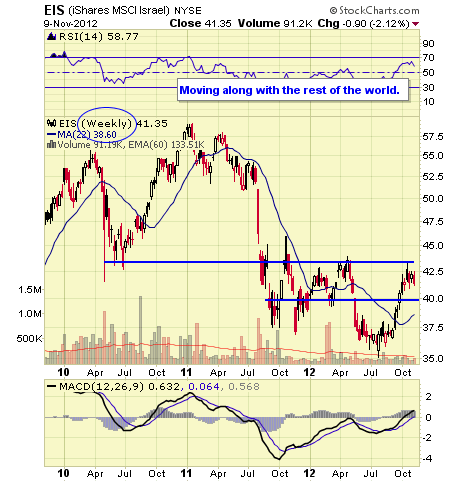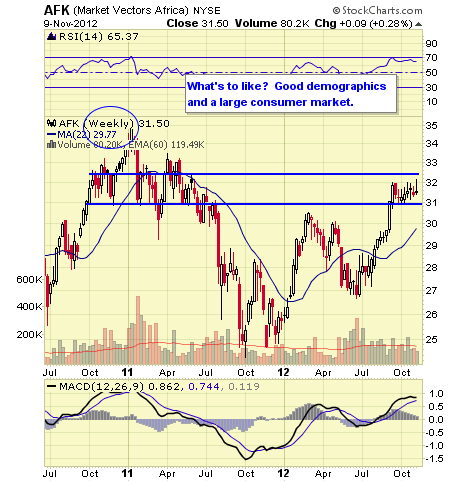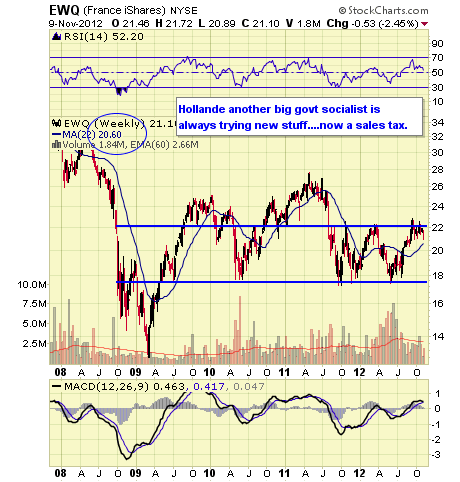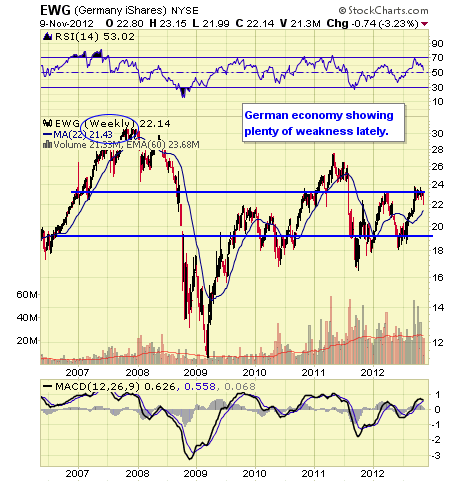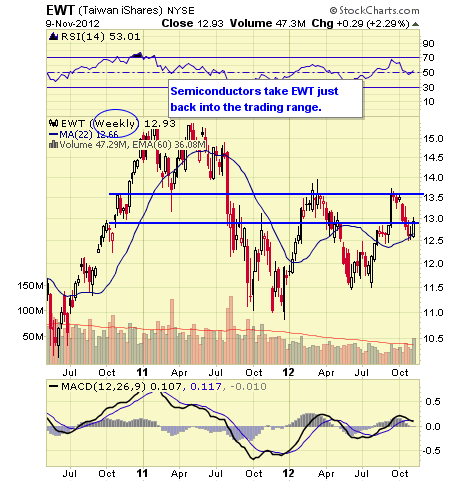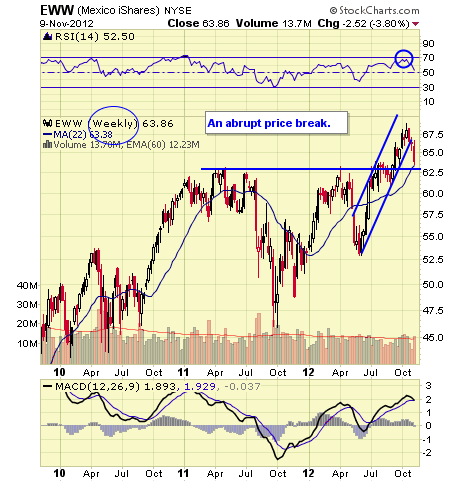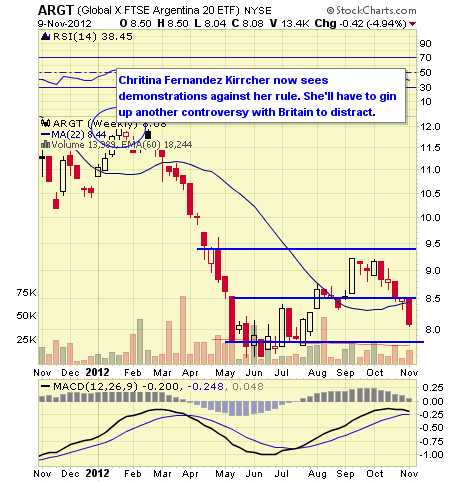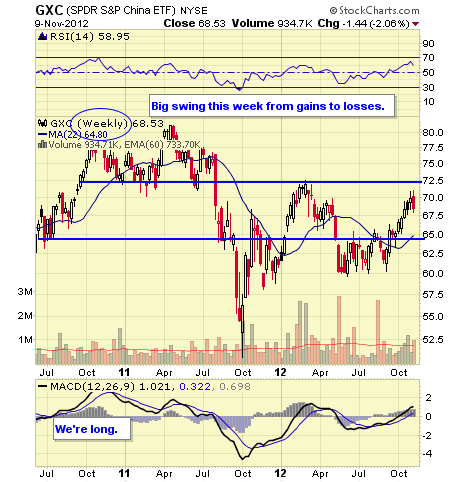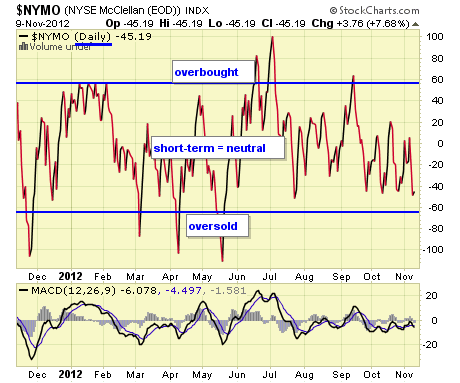 The NYMO is a market breadth indicator that is based on the difference between the number of advancing and declining issues on the NYSE. When readings are +60/-60, markets are extended short-term.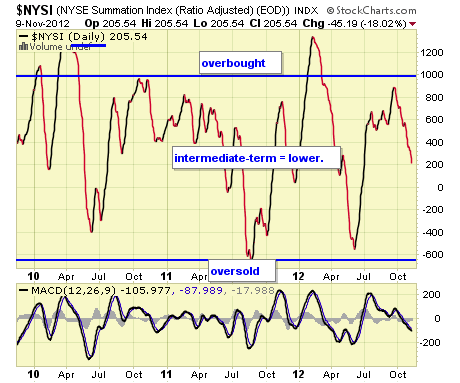 The McClellan Summation Index is a long-term version of the McClellan Oscillator. It is a market breadth indicator, and interpretation is similar to that of the McClellan Oscillator, except that it is more suited to major trends. I believe readings of +1000/-1000 reveal markets as much extended.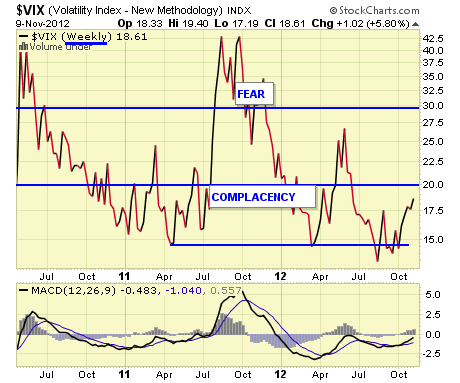 The VIX is a widely used measure of market risk, and is often referred to as the "investor fear gauge." Our own interpretation is highlighted in the chart above. The VIX measures the level of put option activity over a 30-day period. Greater buying of put options (protection) causes the index to rise.
Concluding Remarks
The week ends with a whimper as the rally bulls started petered out. The fiscal cliff deal will continue to haunt markets. The best that can come of it for now is a one-year extension, but even that doesn't look likely.
Obama has no election to worry about unless he frets about congressional elections in 2014. But he believes he has a mandate to soak the rich and "spread the wealth around," as he famously stated in 2008. The country has changed, and is no longer a center-right nation. It's hard to say what we really are now, other than a society that likes big government and the benefits it can bring… until it can't.
Disclaimer: The ETF Digest maintains an active ETF trading portfolio and a wide selection of ETFs away from portfolios in an independent listing. Current "trading" positions in active portfolios, if any, are embedded within charts: Lazy & Hedged Lazy Portfolios maintain the follow positions: VT, MGV, BND, BSV, VGT, VWO, VNO, IAU, DJCI, DJP, VMBS, VIG, ILF, EWA, IEV, EWC, EWJ, EWG, & EWU.
The charts and comments are only the author's view of market activity and aren't recommendations to buy or sell any security. Market sectors and related ETFs are selected based on his opinion as to their importance in providing the viewer a comprehensive summary of market conditions for the featured period. Chart annotations aren't predictive of any future market action rather, they only demonstrate the author's opinion as to a range of possibilities going forward.
Disclosure: I have no positions in any stocks mentioned, and no plans to initiate any positions within the next 72 hours. I wrote this article myself, and it expresses my own opinions. I am not receiving compensation for it. I have no business relationship with any company whose stock is mentioned in this article.