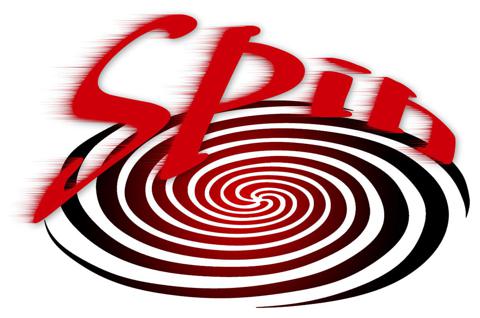 We all knew the conventional wisdom these final days prior to the 2012 Presidential election.
An Obama victory would be met with a drop in stock prices, while a Romney victory would be welcomed by investors and would drive stock prices higher. Meanwhile, mention how stock prices had soared during the Obama administration, and the detractors will direct all credit to Ben Bernanke.
Of course, a Romney victory was also interpreted as an end to easy money, as the countdown would begin for Ben Bernanke's departure. That in turn, was clearly bearish for the precious metals markets, which just love easy money. You love Bernanke and you hate Bernanke. There is no conflict in accepting both points of view.
By noon time on Election Day, the markets had spoken. It was obviously a victory for Obamney as the Dow Jones advanced 165 points, and gold had added $34 to its luster.
Of course, the initial spin to this dichotomy was that the commodities market was reacting to a continuation of accommodation while the equities market was ignoring politics and simply expressing a risk-on preference. Don't get me started about bonds. I never really understood bond markets anyway, so trying to understand the explanation for the unexpected sell-off in the bond market was well beyond my capabilities. In essence, the actions of Tuesday's markets were simply a manifestation of the love and distaste for Ben Bernanke.
But yes, that's how stupid we are. So stupid that talking heads wouldn't even hesitate to ignore the positions that they had staked their "professional" credibility upon less than 24 hours earlier. Politicians and market analysts specialize in the art of "spin."
It reminds me of the stage hypnotist who somehow has convinced himself that his subject drawn from the audience is actually hypnotized, when all along everyone in the audience realizes that the hypnotist is being played. Except that in this case, the audience is played, as reality is continually redefined to suit the past.
The pragmatists will say that the markets want certainty. It's just that they have a funny way of expressing the certainty with a consistent approach, but at least that's something that successful spin can resolve.
As the market opened following the Obama victory, the conventional wisdom proved to be accurate thanks to Mario Draghi, who must have a vested interest in helping talking heads save face. In fact, the futures were flat just two hours prior to the morning's open, and then Mario Draghi, head of the European Central Bank, announced that economic weakness was making its way into Germany, the single remaining cog in the European engine,
No one saw that coming.
On Tuesday, I was looking at the prospects of having to replace nearly 35% of my portfolio as a result of anticipated assignments. By Friday, it had all changed, despite the fact that nothing really changed in the macro-economic environment. I really don't have a good spin to explain why I got caught flat footed and so unprepared for the sudden change.
For me, I just take all of this nonsense as validation that the approach to the markets is best done in a vacuum and with a great deal of ignorance of events. Certainly not in response to events, and most definitely not in response to anyone's opinion. This past week, however, I would have been well-served if I also ignored my own opinion.
Ignoring opinion is a often a good idea, especially if the opinion is so prevailing, as the current sense of pessimism seems to be. Never mind that Friday's close took us all the way back to July 31, 2012. For all of the carnage and hysteria, that's really not too bad. If you were in the habit of covering positions during that time period, your bottom line was likely not pushed back as far as the market.
And with that, I offer my opinions for this week. As always, they are presented as being in the Traditional, Momentum and Double Dip Dividend categories. As earnings season begins to quiet down, there are fewer opportunities to find Premiums Enhanced by Earnings (PEE) plays, but the lookout is ever-present for late season plays (see details).
In a week that most of my earlier selections didn't get selected and when those that did received exaggerated hits following the downdraft, it's only logical to take another look at recent favorites that have been unduly punished, yet for which the prevailing thesis may still be intact. There is no shortage of those, unfortunately. The challenges are avoiding value traps and avoiding buying true bargain-priced shares that would result in disproportionately large positions.
That is a perfect description for Wells Fargo (NYSE:WFC), one of last week's Double Dip Dividend selections. Earlier that week, subscribers also received an alert regarding the purchase of shares of JPMorgan Chase (NYSE:JPM). Of course, the portfolios also contained previous shares of Wells Fargo and Morgan Stanley (NYSE:MS). Along with that alert went the caveat that if over-represented in financials, the recommendation to pick up shares of Wells Fargo was perhaps one upon which to pass.
As a sector, Financials were right near the bottom this past week, yet they were perfectly reflective of the excesses in reaction to events In this case, the event was the Senate election of Elizabeth Warren, who was treated fairly shabbily by those who will now be her peers. She is perceived to not like banks or certain banking personalities. All of that may be true, but it's hard to understand the historical precedence for believing that an incoming freshman Senator was going to completely destroy the banking profit engines overnight. Yet, that's precisely how the market reacted.
As a result, the financial sector looks very attractive to me, starting with Wells Fargo, which has been a reasonably well-behaved and relatively unindicted member of an evil universe.
Also badly beaten down this week is another perennial favorite, Halliburton (NYSE:HAL). Being in the energy sector was itself a risk factor this week, but Halliburton is one of those stocks that. if you don't mind the annoying price drops that accompany share ownership, is a reliable place to park money.
Once again, AIG (NYSE:AIG) is on my list, as the sole Momentum stock of the week. Its appearance reflects yet another week of unrequited investing. It didn't fare too badly this week, having already suffered a bad post-earnings response the prior week. Sometimes there's only so much that can be justifiably bled.
The coming week is predominantly characterized by the many potential Double Dip Dividend picks. That includes Microsoft (NASDAQ:MSFT) -- which as long as it trades in its narrow range, just functions as an annuity -- and United Technologies (NYSE:UTX). Both of those companies come and go in my portfolio, typically being assigned at $29 and $77.50 levels, respectively. There's no need for outsized moves in order to capitalize on those relatively boring stocks. Premiums, dividends and the occasional capital gain on shares can be more than enough if done frequently enough.
While I try to veer away from stocks that do not have weekly options available, I'm more likely to break that rule if a dividend is involved. I'm even more likely to break the rule in the final week of the monthly cycle. That brings opportunity to consider International Paper (NYSE:IP), Moodys (NYSE:MCO) and Lyondell Basell (NYSE:LYB), all while pretending that I'm selling a weekly option. That's a fairly pathetic fantasy, but it's the best I can do after this trying week.
The final dividend play for the week is Murphy Oil (NYSE:MUR), and it offers both a regular and special dividend payment. For those unfamiliar with special dividends, in this case, the $2.50 payment will cause the option strike price to be adjusted by an identical amount. While you can often game dividends, as always attempted with Double Dip Dividend plays, there is no similar mechanism to take advantage of pricing inefficiencies, so don't spend too much time trying to scheme.
Finally, both Cisco (NASDAQ:CSCO) and Williams Sonoma (NYSE:WSM) report earnings this week. Both seem to have a nice potential net return using strike prices that would accept a 5% decline in share price after earnings. Cisco, in fact, received a downgrade on Friday, November 9, 2012, but weathered it quite well.
At least that's how I'm spinning it.
Traditional Stocks: Halliburton, Wells Fargo
Momentum Stocks: AIG
Double Dip Dividend: International Paper (ex-div 11/13), Lyondell Basell (ex-div 11/15), Moodys (ex-div 11/16), Microsoft (ex-div 11/13), Murphys Oil (ex-div 11/14), United Technologies (ex-div 11/14)
Premiums Enabled by Earnings: Cisco (11/13 PM), Williams Sonoma (11/14 PM)
Remember, these are just guidelines for the coming week. Adjust accordingly with market movements, and you'll have the makings of a healthy income stream for the week with reduction of risk.
Disclosure: I am long MS, MSFT, JPM, CSCO, HAL, WFC. I wrote this article myself, and it expresses my own opinions. I am not receiving compensation for it (other than from Seeking Alpha). I have no business relationship with any company whose stock is mentioned in this article.
Additional disclosure: I may initiate positions in AIG, MCO, IP, LYB, MUR, UTX, WSM