Morgan Stanley (NYSE:MS) said its co-president of institutional securities, Paul J. Taubman, will leave at year end, after which the other co-president Colm Kelleher will assume full responsibility for the division. As the New York financial services firm shuffles its senior managers, their board-level supervision remains above average in quality but leaves room for improvement.
Chairman and CEO James Gorman said that under Mr. Colm's leadership, Morgan Stanley would "continue to align sales and trading more closely with investment banking and capital markets to drive synergies between these businesses and optimize our ability to grow our revenue base and drive profits," according to a statement this week. The bank announced other appointments as well, such as Jeff Holzschuh becoming chairman of institutional securities. Morgan Stanley moved to solve political infighting and offered Mr. Taubman a number of different roles that he refused, including the option not to report to his former rival, according to The New York Times.
Some of the directors on Morgan Stanley's board could have conflict-of-interest issues. Director Laura D. Tyson and lead director C. Robert Kidder have both served for more than 14 years. While experience has its merits, long familiarity with management can interfere with a supervisor's objectivity. Another problem is that some directors have inter-relationships that can compromise their abilities to act individually and independently. Klaus Kleinfeld, the aluminum maker Alcoa's chairman and CEO, and James W. Owens, the former chairman and CEO of the construction and mining equipment manufacturer Caterpillar, are Morgan Stanley directors who are also serving on Alcoa's board.
It remains unclear how a CEO such as Mr. Kleinfeld could find enough time to also supervise Morgan Stanley's senior managers. He isn't the only time-constrained person on the board, either. The nominating and governance committee chair Ms. Tyson, compensation committee chair Erskine Bowles, and chair of both the audit and operations and technology committees Donald T. Nicolaisen serve on at least three other boards at the same time in addition to Morgan Stanley's. With exposure to so many different companies and so little time on their hands, it perhaps follows that both Ms. Tyson and Mr. Bowles have served as directors in the past for companies that had to file for Chapter 11: Eastman Kodak Co. and General Motors Corp. (NYSE:GM), respectively.
That said, there are some positive aspects to Morgan Stanley's board. For example, Mr. Nicolaisen was formerly the chief accountant for a regulator, the U.S. Securities and Exchange Commission.
In part due to such factors, Morgan Stanley is rated "B" on its corporate governance. However, the bank's environmental, social and governance (ESG) risk overall is "D", given the numerous regulatory problems it has experienced in the recent past and other factors. And Morgan Stanley's financial statements reflect an AGR ® score of 33, indicating higher accounting and governance risk than 67% of comparable companies.
Morgan Stanley substantially reshaped its board after taking heat in 2005 from eight former executives, including Morgan Stanley's former chairman S. Parker Gilbert. They had pushed for the ouster of the bank's then-CEO Philip Purcell, among other things. Given the company's bloody past, the survivors from that war likely know some things about the kind of political infighting that reportedly cost Mr. Taubman his job.
Region: North America
Country: United States
Sector: Financials
Industry: Investment Services
Market Cap: $ 33,654.7 mm (Large Cap)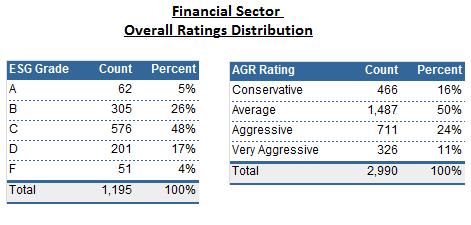 Disclosure: I have no positions in any stocks mentioned, and no plans to initiate any positions within the next 72 hours.
Business relationship disclosure: The article has been written by a financial reporter at GMI. The reporter has no business relationship with any company whose stock is mentioned in this article. Nobody paid GMI to write this article on his or her behalf.