By Jared Cummans
Late Tuesday night, it was announced that Barack Obama had won his re-election campaign and will spend four more years in the White House. Wall Street took a big hit in the two days immediately following the results, as it seems that many had hopes of a Romney victory. But for all of the ground that markets lost, two assets were able to surge: Gold and silver have both been on a tear since election day.
The result may not come as a surprise to many, as the general sentiment is that Obama will re-appoint Ben Bernanke to the Fed chair in 2014, should he wish to continue with his role. That will more than likely mean more money printing, as Bernanke's economic principles are founded on the concept. As an aficionado of The Great Depression, Bernanke believes that the economy's biggest issue in the late '20s and early '30s was a lack of money supply. As such, he has remained dedicated to printing more dollars and keeping our currency supply high.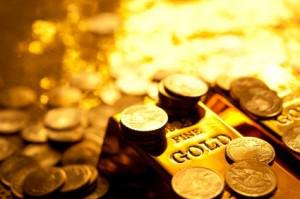 Money printing and currency debasement is a great sign for precious metals, as they typically rally against a weak dollar. Though the latter can be said of most commodities, precious metals provide a safe haven found nowhere else in the hard asset space, setting them apart from their peers. Below, we outline the performances of several gold and silver ETFs over the last three days, as the commodities have cheered on the election and its subsequent result.
Disclosure: No positions at time of writing.
Disclaimer: Commodity HQ is not an investment advisor, and any content published by Commodity HQ does not constitute individual investment advice. The opinions offered herein are not personalized recommendations to buy, sell or hold securities or investment assets.