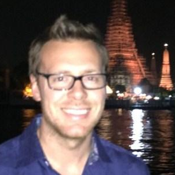 After finishing two Bachelor's degrees, Mathematics & Economics, I started a career in sales and eventually started my own consulting firm. There's an urban myth that Einstein said the most powerful force in the universe is compounding [interest]. A college class on theory of interest and an actuarial science concentration set the stage for my investment interests. I've just recently become interested in dividend growth investing and have found this to be a very helpful website.
Don't miss any articles by
Austinbroker
Join Seeking Alpha to get real-time alerts on your favorite authors.