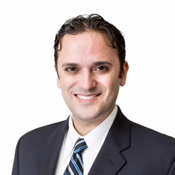 Ben Rabizadeh, founder of StoryTrading.com, is a full-time investor with over 15 years of experience. Unlike day-trading which is based solely on technical analysis, at StoryTrading, we identify Story Trades by combining headline news, fundamental analysis, technical analysis, & social sentiment to achieve superior returns.
Don't miss any articles by
Ben Rabizadeh
Join Seeking Alpha to get real-time alerts on your favorite authors.