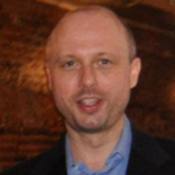 With nearly 20 years of investment experience, Brett Buckley has, until 2009, spent most of that time as a principal and managing director of Dolphin Limited Partnerships. Mr. Buckley's experience spans analysis, trading and capital commitment in everything from risk arbitrage, special situations and active shareholder approaches; to government bonds and currencies; to options and other derivative strategies; to high yield, bankruptcies and convertibles.
Don't miss any articles by
Brett Buckley
Join Seeking Alpha to get real-time alerts on your favorite authors.