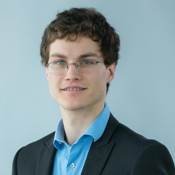 I am a private investor with a broad portfolio diversified across sector and size. Most of my writing, and much of the speculative portion of my portfolio, focuses on small and mid-cap companies in the healthcare and biotechnology sector. This sector provides the opportunity for outsize rewards, though one must be willing to accept significant risk. My background has exposure to healthcare investing and involvement with operating companies, which I believe provides me with a unique perspective. Currently I am an Associate for Finance and Business development at a clinical stage oncology company called Oncoceutics. Previously I was an Analyst at Osage University Partners, a venture capital firm focused on investing in companies developing technologies licensed from universities across a broad spectrum of opportunities including life sciences, information technology, cleantech, hardware and advanced materials. Prior to that, I worked for a grant program directed at life science technology commercialization at the University City Science Center. I also have worked at BlackRock Asset Management in an operations role with the money market and municipal bond fund groups. I have a B.S. in Finance and Entrepreneurship with a minor in Biological Sciences from Drexel University, and hold the Chartered Financial Analyst (CFA) designation.
Don't miss any articles by
Bryce Istvan
Join Seeking Alpha to get real-time alerts on your favorite authors.