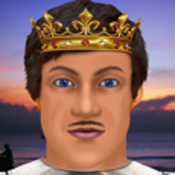 Hi! I'm retired on disability and trying to grow an inheritance that my father left me. This year stocks and bonds both seem overpriced to me compared to commodities, so I'm long gold and palladium. Part of my portfolio I speculate with in TSLA or ETFs or hold in cash. My career was in computer programming and I still like to keep up with tech developments. My family owned a car dealership so I also know a fair amount about the auto industry.
Don't miss any articles by
David at Imperial Beach
Join Seeking Alpha to get real-time alerts on your favorite authors.