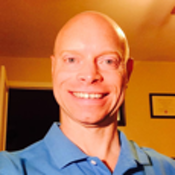 David Zanoni is ranked in the top 1% of blogging analysts on Tipranks.com for performance and accuracy. He focuses on growth & momentum stocks that are reasonably priced and likely to outperform the market over the long-term. David is a graduate of Rutgers University with a B.S. in Management. He is an independent long term investor of quality stocks and uses options for strategy. David believes in the power of innovation, capitalism, and the characteristics of the American spirit: intellect, fortitude, and adaptability to lead our country and the world to growing prosperity. His wants to help make people money by investing in high-quality growth stocks.
Don't miss any articles by
David Zanoni
Join Seeking Alpha to get real-time alerts on your favorite authors.