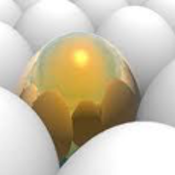 I have been a successful investor for decades with a thorough understanding of equities, options, technical and fundamental analysis of markets and individual companies. I have a proprietary market model that I use that incorporates thousands of inputs including incorporating many other market models. I am available to consult with a money back guarantee and I do not charge anything unless I benefit your investment account with my analysis and ideas (however if you get my ideas but do not implement them that is not my fault). I have a baccalaureate degree in psychology focusing on behavioral finance issues, a master's degree and a doctorate degree in law with a focus on financial analysis. I believe in a long-term investing perspective. I believe that to be successful in investing requires both solid fundamental analysis and understanding technical analysis, you have to be mindful of both. And you must pay close attention to the macroeconomics which can often dictate how an equity moves more than the technicals and fundamentals of any given company. Please contact me if you'd like to learn more about engaging my services. My email is nathanielsterling@yahoo.com.
Don't miss any articles by
Nate Sterling
Join Seeking Alpha to get real-time alerts on your favorite authors.