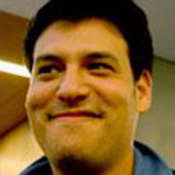 My name is Peter Beller—I represent the public face of NestEgg Wealth, a startup that's putting the best wealth management tools online for free. Our company believes that every investors, large and small, should have access to sophisticated financial advice, long-term financial planning and unbiased, conflict-free recommendations. I am a professional journalist who has written extensively on personal finance and investing for Forbes, Forbes.com and Marketwatch.com. I have an MBA and a master's in journalism from Columbia University and a bachelor's in physics from the University of Chicago. In addition to myself, we have a great team of executives and full-time bloggers whose combined experience includes investment banking, wealth management, entrepreneurship, energy trading and more.
Don't miss any articles by
Peter Beller
Join Seeking Alpha to get real-time alerts on your favorite authors.