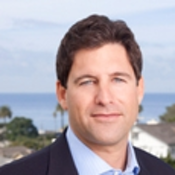 As a seasoned real estate broker and registered mortgage advisor, I enjoy helping people buy, sell, and finance San Diego real estate, while delivering uncensored take on trends behind the headlines. I stand fiercely committed to separating commission from advice and believe this value is the number one reason I am succeeding today, even as we transcend unprecedented industry-wide challenges. My articles, blog, and website are designed to provide advice, opinion, and outlook that are easy to read, content rich, and fun to revisit. My goal is to help folks obtain clarity and confidence when making real estate related decisions, and to use this platform as a stimulus to generate long-term relationships.
Company:
Pacific Coast Homes
Don't miss any articles by
Seth Chalnick
Join Seeking Alpha to get real-time alerts on your favorite authors.