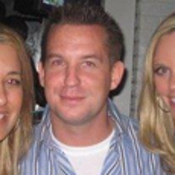 I am a 30 year old with a full time job working for state government. I am interested in retirement and dividend investing. I became interested in investing and personal finance following graduation from Graduate School where I earned an M.A. in Psychological Counseling. I learned about the concept of compounding in my early 20's and began contributing to a ROTH IRA at 23 and have continued to do so at the maximum amount. I dabbled in Penny Stocks when I younger and while I did not lose money, it became clear to me that long term I could not be successful with such limited information regarding those companies. I am a Dividend Growth Investor with interests in Small to Large Cap stocks. I hope to share and discuss my retirement moves, as well as my thoughts on current market conditions.
Company:
State of New Jersey - Government Employee
Don't miss any articles by
Stephen J Melnykevich
Join Seeking Alpha to get real-time alerts on your favorite authors.