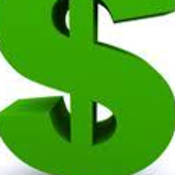 Seeking alpha has been one of the "go-to" sites for the investors in our family. We would like to strike a perfect balance between short term trading and long term investing, hence the name "Tradevestor".Good luck investing. In the interest of full disclosure, this is a group account handled by Father and Son. The Father was a trader for quite a few years years with mixed returns, while the son started out a few years ago with DGI and has slowly convinced the Patriarch towards investing rather than trading. Disclaimer: Please do your own due diligence before buying or selling any stock. Ideas and thoughts presented in the articles are not professional recommendations.
Don't miss any articles by
Tradevestor
Join Seeking Alpha to get real-time alerts on your favorite authors.