A foundation, framework and discipline for optimizing portfolio performance
We are at the end of a decade-long bull market that was fueled by unprecedented monetary stimulus and years of near-zero interest rate policy. Now in the US liquidity is being withdrawn and interest rates are on the rise, and the rest of the world is not far behind. As storm clouds gather on the horizon, history suggests that the next decade will be far more challenging for investors than the one just ended. Long periods of outperformance have been followed by periods of underperformance, and vice versa, as there is a constant reversion to the mean. This is why I believe market returns will be below this historical average over the coming decade, and active management that is tactical in its approach will be critical. Are you prepared?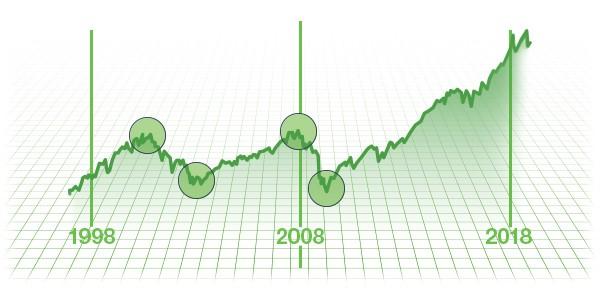 Success will take far more than a handful of great stock picks. It will require adhering to a disciplined investment approach, shrewd risk management, and a tactical portfolio structure that can shift between offense and defense. It will also depend on consistency when it comes to implementing your investment strategy. Do you have a game plan?
The Portfolio Architect is your road map to success.
I built this all-encompassing portfolio management service by drawing on 26 years of experience as an investment professional, managing portfolios for individual clients. I have learned far more from my mistakes than I have from my successes, and my goal is to help you avoid the pitfalls and achieve your objectives.
Not only am I providing tutorials for how to strengthen the foundation of your portfolio and the framework you build on top of it to hold your investments, but I am also implementing these tools in an actively managed model for you to follow. This is where investment strategy implementation and top-down asset allocation decisions are coupled with bottoms-up individual security selection to optimize portfolio performance. It is a risk manager, as well as an investment idea generator.
Your subscription includes –
Portfolio construction and management techniques in a series of introductory tutorials designed to mitigate risk and enhance your potential to achieve attractive investment returns—all of which are implemented in the Architect's model portfolio.
Access to four actively managed portfolios that comprise the Architect's asset allocation and overall portfolio. These include growth and income stocks, bonds, commodities/alternatives, and a portfolio for speculation (short-term trading, option strategies and portfolio hedges).
Access to a global asset allocation model of ETFs that follows the same top-down investment strategy used in the Architect's portfolio.
Monthly performance reviews for each of the portfolios and how they work together to form the overall asset allocation strategy.
Comprehensive and regularly updated investment strategy pieces that will guide the asset allocation of the Architect's overall portfolio, as well as the ETF model, between wealth accumulation and wealth preservation modes.
Fundamental and technical research reports that cover sectors and individual holdings in the different portfolios.
An inventory of ideas list that identifies securities we would like to own when the price is right.
Timely alerts as to buy and sell decisions in any of the portfolios.
A 24/7 live chat room in which subscribers can share ideas and discuss events before, during and after the trading day with the portfolio architect.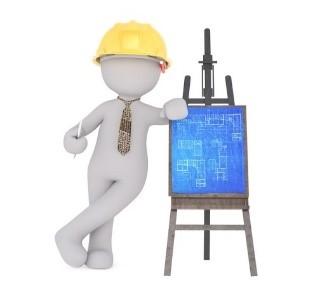 I understand that I am fully protected by Seeking Alpha's unconditional guarantee. My free trial can be cancelled at any time and I will never pay a dime. There are no refunds after the 2-week free trial period.
CHOOSE YOUR BILLING TYPE
*Plus sales tax/VAT, where applicable
Check your email
An email has been sent towith all of your subscription details.
The credit card associated with your account has been successfully updated.
Go to The Portfolio Architect
This is a secure transaction