This is a slightly ironic take on today's news that Boeing's (NYSE:BA) 787 was not on fire due to the battery being taken as a positive.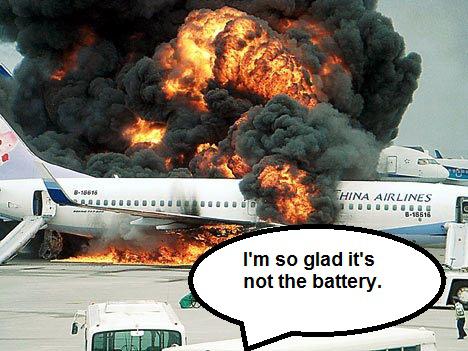 I have no position in BA.
Disclosure: I have no positions in any stocks mentioned, and no plans to initiate any positions within the next 72 hours.