This is how things looked for Idea Generator as of May 31, 2018: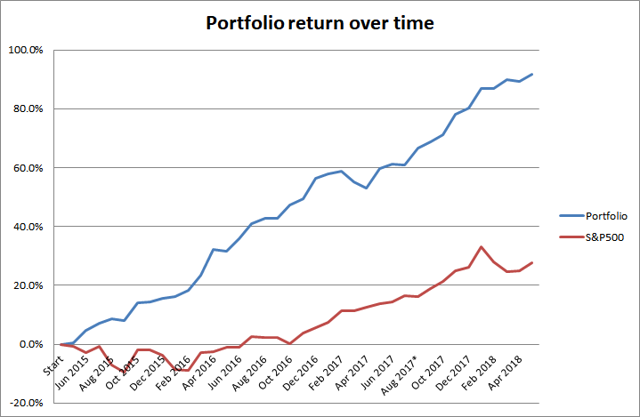 The Idea Generator Portfolio uses:
Very conservative allocations (less than 10% per individual stock idea, except for special cases like pair trades or ETF Index exposure).
Long and short positions.
Rarely if ever a 100% net long exposure (though it could conceivably go higher than that, it never did). Indeed, it has run under 50% net long exposure for most months.
Idea Generator has a 14-day free trial period, so if you want to get more detail just subscribe and then cancel if it doesn't fit you.