Cam Newton (a favorite in our house since we are also Auburn fans) was a bit muted last night after the Super Bowl.
Seems like Siri feels the same way. My 8 year old asked "Who won the Super Bowl" and the only result given was for last year's game. We tried MANY different ways, but could never get the correct score.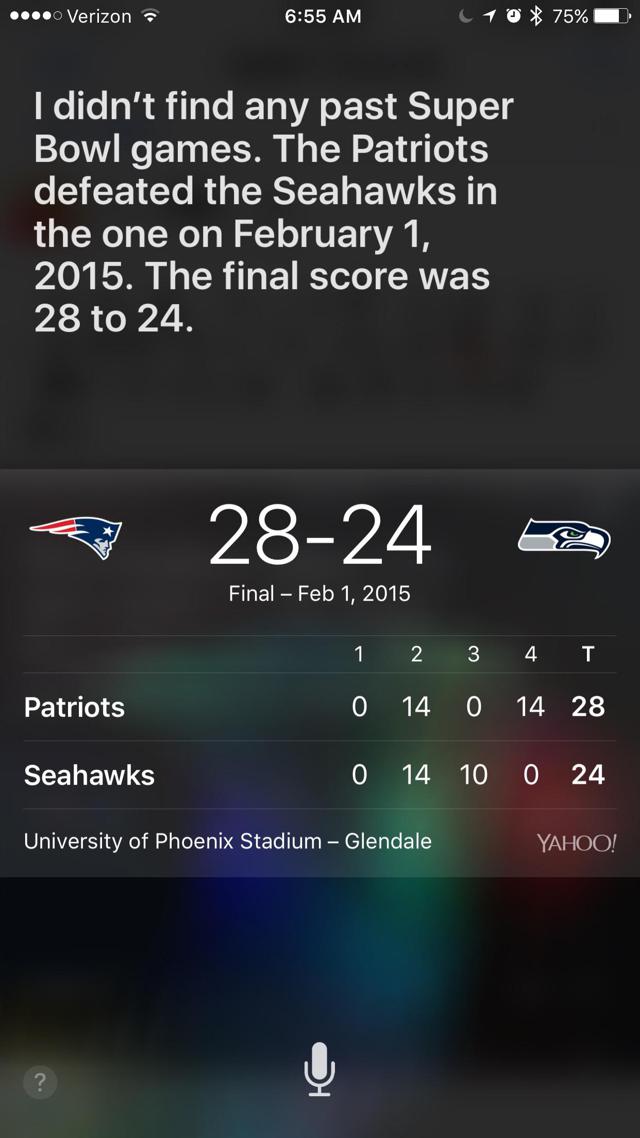 Disclosure: I am/we are long AAPL.