EURUSD
Posting its first bearish weekly close in 6 weeks, the EURUSD ended the week forming an inverted pin bar which is also doubling as an inside bar. Remember, a bullish inverted pin bar in a bearish pullback is just an attempt to rally that failed. But even though it failed, it indicates there is some buying interest off the 1.2920 lows from Thursday.
The wick of the inverted pin bar is near the Thursday highs at 1.3058 so we have an intraday range that needs to be cleared. Intraday players can look for a possible long off the 1.2920 lows while short term bears can short around 1.3058 on weakness. Otherwise, bulls can look for a pullback towards the dynamic support (also Sept. 7th swing highs) at 1.2815 to take a long for a possible resumption of the uptrend.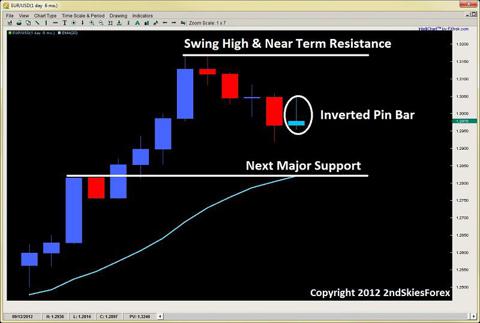 Crude Oil
After forming a false breakout two weeks ago, the commodity sold off heavily after being rejected at the $100 mark, losing $9 over 3+ days. Although crude bounced to end last week, it rejected off the role reversal level at $94. If the intraday price action looks corrective heading back into $94, I'll look for a possible sell here targeting $93 and a possible move towards $91.50.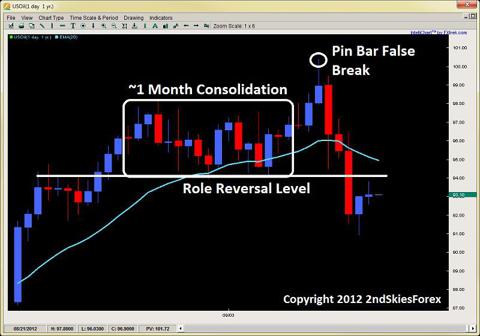 Make sure to check out my newest articles:
Price Action Angles - Trading Forex Price Action
Daily and 4hr Price Action Strategies